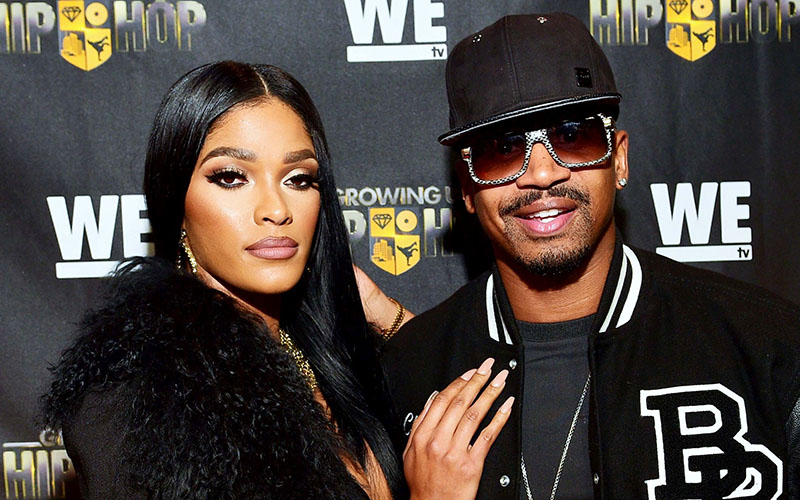 There's a reason why people advise you to avoid fighting dirty with others, if they fight dirty with you. That's because the only thing that usually results in is both of you rolling around in the mud.
Stevie J and Joseline Hernandez of Love & Hip Hop Atlanta have spent far too much time being pigs in the mud, launching vicious accusations and insults at each other over social media, and now the chickens have come home to roost as a judge has decided to assign a special investigator to determine who should have full custody over their baby, Bonnie Bella, reports Bossip.
Late last month, an Atlanta judge ordered a "guardian ad litem" to examine the lives, living conditions, mental health, and people close to the reality star exes in order to figure out who Bonnie Bella should live with.

The person, ID'd in court papers as Cherese Clark-Wilson, will have the right to inspect any legal, medical or social service agency records related to the family, as well as order the reality show parents to be drug tested and obtain psychiatric help.

…

The guardian ad litem's job is to represent baby Bonnie Bella's best interests – not her parents -and will eventually report her findings to the judge on their case.

And if Stevie J and Joseline's case ends up going to trial, the guardian ad litem will have the powers of an official of the court to testify as an expert on the family's dynamics.

If either side decides not to cooperate with the guardian, she has the authority to tell the courts and it can be used against them later on. Joseline and Stevie also have to pony up $3,500 in upfront fees for the guardian, as well as an additional hourly rate of $200.
Just in case you've forgotten the kinds of nasty things Joseline and Stevie have accused each other of, the short list includes:
For once, Stevie and Joseline haven't reacted to this news over social media. Perhaps their attorneys have finally gotten through to them.
As the investigator works to sort fact from fiction, hopefully the right parent who is best suited to raise Bonnie is chosen. Because that baby deserves a fair shot, even if her parents can't be bothered to set aside ego, pride and greed to ensure that is the case.
Be the first to receive breaking news alerts and more stories like this by subscribing to our mailing list.