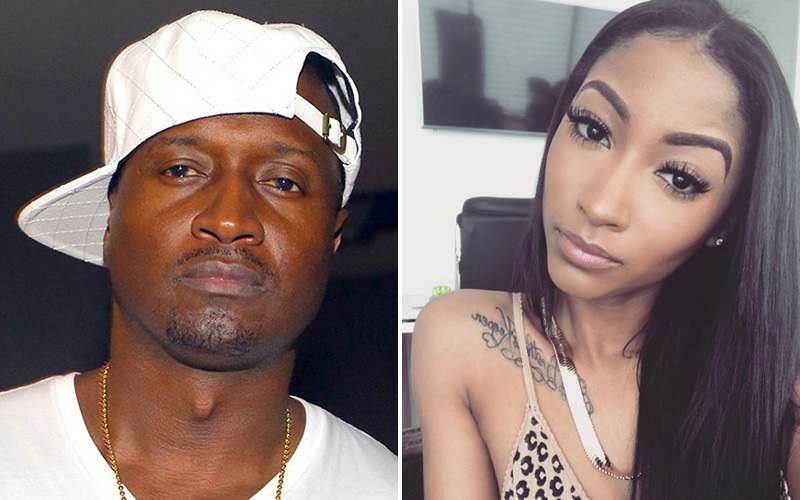 Well, that was very anticlimactic. We've been waiting for months to find out if Kirk Frost is indeed Jasmine Washington's baby daddy. On the day the court-ordered DNA results were supposed to be revealed, neither Kirk nor Jasmine showed up to court, and the case has reportedly been dismissed. WTF?!
After Jasmine Washington accused Kirk of child abandonment, the Superior Court of Fulton County ordered Kirk to take a DNA test to prove he's the father of Jasmine's 9-month-old son, Kannon. Kirk took the test in late July and the two were scheduled to appear in court on Wednesday (Aug. 16) to learn the results and determine legal issues like child support.
However, both Kirk and Jasmine failed to appear and the entire case has been dismissed! Fameolous was the first to report this shocker and has obtained legal documents:
FAMEOLOUS has learned the two have settled out of court according to the court sources. We are told the baby is Kirk Frost's child but we cannot confirm that with receipts. VH1 contacted the prosecutor two weeks ago trying to film today but Jasmine declined because she didn't want to be on tv.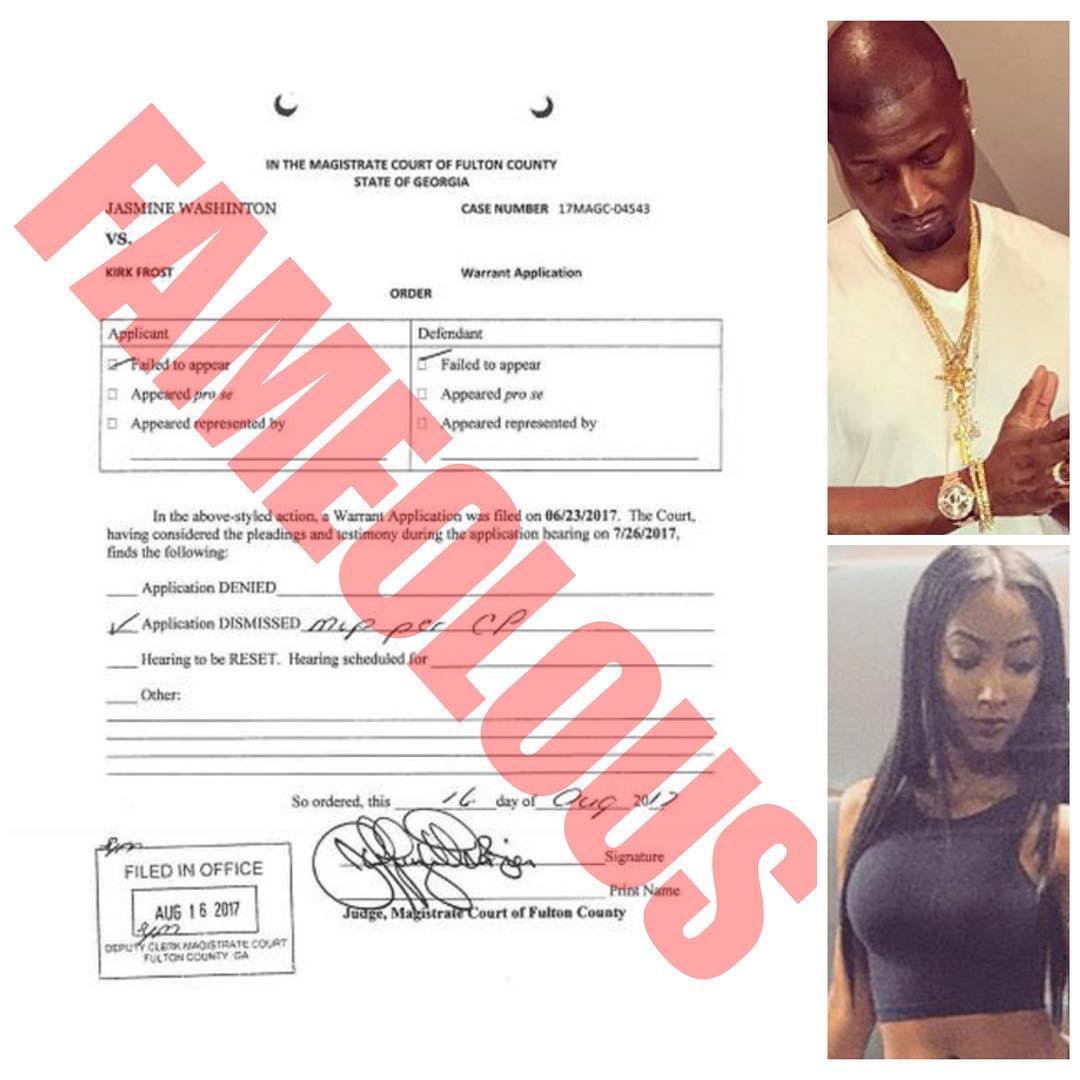 In an earlier post, Fameolous speculated that Kirk and Jasmine may have settled out of court:
Kirk Frost was a no show and Jasmine so the case has been dropped. Jasmine had to prove child abandonment & neither of them showed up for court. It is a possibility that the two could have settled out of court and figured it out on their own. I'll work on getting receipts tomorrow for you guys.
This paternity test mess has been going on since January. Now that we've come so close to some sort of resolution, only to be left in the dark again, we know have to question if the whole thing was faked for the sake of storyline.
In fact, a source tells Hollywood Life, the Love & Hip Hop Atlanta stars skipped court just so they can carry on the drama into next season. They also say Kirk is even giving Jasmine money and paying her bills so that she'll go along with his plan.
"Kirk found a way to dodge the DNA test again, the guy's beyond slick. This time he convinced Jasmine it was in both their best interest to hold off, that it was the only way to make sure they'd both get a big storyline next season.

"He's throwing money at her again too, he's paying all her bills and then some. And he's been secretly visiting Kannon, that was part of the deal because Jasmine really wants them to bond."
Court documents obtained a few weeks ago show that Jasmine was requesting over $5,000 a month in child support. Jasmine also claimed that Kirk was financially supporting her last year, until he abruptly stated denying baby Kannon.
Hopefully, the truth we all be revealed soon!
Be the first to receive breaking news alerts and more stories like this by subscribing to our mailing list.