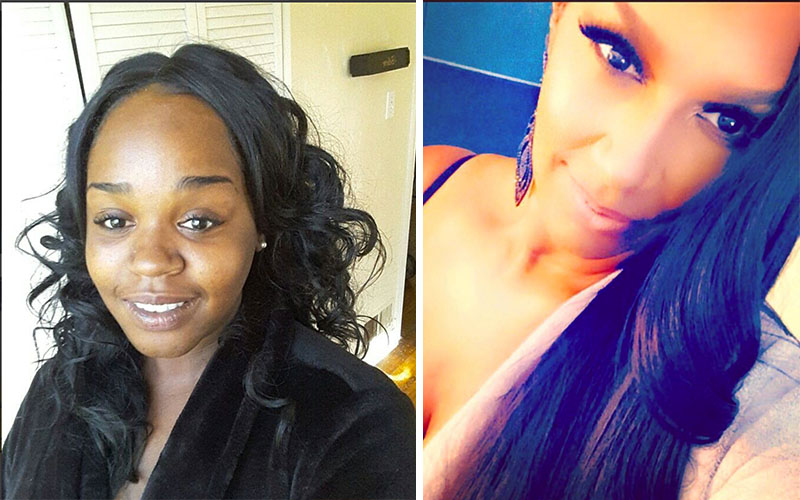 For so long, Jackie Christie was the don diva of the L.A. version of the Basketball Wives franchise. But this season, Jackie's crown has been rocked a bit as Evelyn Lozada returned to the fray.
The main storyline for Evelyn was that she had "interfered" with Jackie's family by donating $3,500 to Jackie's estranged daughter Ta'Kari's GoFundMe for her burnt son. This donation, and Evelyn's subsequent relationship with Ta'Kari on social media, led to Jackie going at it with Evelyn on more than one occasion on the show.
But Jackie Christie recently let VH1 know that she is DONE talking about her estranged daughter Ta'Kari on BBW.
I'm not interested in any way, shape, or form in entertaining this bogus behavior between the two of them, anymore. I really feel bad that the audience has to be bamboozled to believing all of this nonsense. I love my daughter, I've always made that clear, I say it throughout the show. I've always defended her, regardless of whatever's going on. And after this, I am done discussing my daughter. These are not clinical doctors that can do anything. [Evelyn] is a woman that is just choosing to use [the situation] for evil intent and it's just not cool. I feel like [Evelyn] will get over it once the season has ended and she's had her 15-minutes.
For her part, Evelyn continues to defend her behavior, claiming that her act of charity was straight from the heart and not a ploy for attention:
Yeah, right, Evelyn. You needed a thread of drama to last you through the season because we all knew that your beef with Tami wouldn't last for more than an episode or two. And you knew you had to match crazies with Jackie, the big crazy on BBW, so you went straight for the jugular.
And while normally, I think it's fine to go after Jackie and treat her like a punching bag, getting involved with her daughter and her grandbaby is beyond the pale. Reality TV can get messy but this kind of family pain and betrayal is too much to be giggling about it.
Speaking of things that aren't funny, Ta'Kari decided to show off the horrific burns her son suffered earlier this year, which Evelyn donated funds for on Instagram.
https://www.instagram.com/p/BXzG1H7BN48/
Now, I'm not saying that Ta'Kari's stories about her mama are false or that her book, Lights to Her Shadow, is nothing more than a collection of fairytales, but I do think posting the close-ups of your son's SEVERE burns is a sign of poor discernment and less-than-great judgment.
Jackie might be crazy but Ta'Kari is indeed troubled, and Evelyn needs to keep herself out of this mess. Here's what Jackie had to say on the state of her relationship with Evelyn post-BBW reunion:
And as far as Evelyn goes, we have not spoken. We had some words at the reunion and I'm just very disappointed in her as a person, as a human being, as a woman but at the same time I don't hold any malice in my heart for anybody. I am just shocked that she used something by [my daughter] that she doesn't even know. A young girl who is struggling out there and she happens to be my daughter and using the whole thing for her own benefit, it's very disappointing and disparaging.
I doubt Jackie can force VH1 to avoid the topic of her daughter on the show going forward. She's no Shaunie after all. So if the ratings are up, Jackie won't have a choice in the matter, and heck, don't be surprised if Ta'Kari pops up next season as the newest cast member of BBW.
Be the first to receive breaking news alerts and more stories like this by subscribing to our mailing list.