We've learned a few more exclusive details regarding Sheree Whitfield's possible jailbird husband, Tyrone Gilliams, Jr. and, man, is the tea HOT!
Earlier this week, we reported the Real Housewives of Atlanta star may have secretly married Gilliams, who is currently serving a 10-year prison sentence in a Georgia prison. RHOA fans know a little bit about Gilliams as he was mentioned on show during Season 4, but we haven't heard much about his time behind bars — until now!
An anonymous tipster tells Gossip On This EXCLUSIVELY that Gilliams would actually periodically escape prison and hook up with Sheree, only to return to his cell like he never left! Though it sounds totally outrageous, our source might have the sweetest and hottest Tyrone Gilliams tea out there.
Gilliams has been locked up at the United States Penitentiary in Atlanta. In February 2017, the FBI discovered that inmates of the minimum-security camp adjacent to USP Atlanta had been "temporarily escaping" the camp through holes in the fence to retrieve contraband and then return to the prison.
The FBI believes inmates have been sneaking cellphones, cigarettes (and other tobacco products), alcohol, food, and possibly handguns and other weapons into the prison through these holes since January 2013.
Our source says Gilliams, who entered the prison in 2013, was one of these uncaged jailbirds so that he could get a little taste of Sheree Whitfield. However, the tipster says Gilliams has been transported to another prison since getting caught.
Gilliams is in jail for fraud after scamming $5 million from investors. He is serving a 10-year sentence and is scheduled for release in October 2022.
Rumors first surfaced that Sheree was engaged to the inmate last year, though she denied it on Watch What Happens Live! "I am not engaged. We're friends. We've been friends for a long time," she told host Andy Cohen.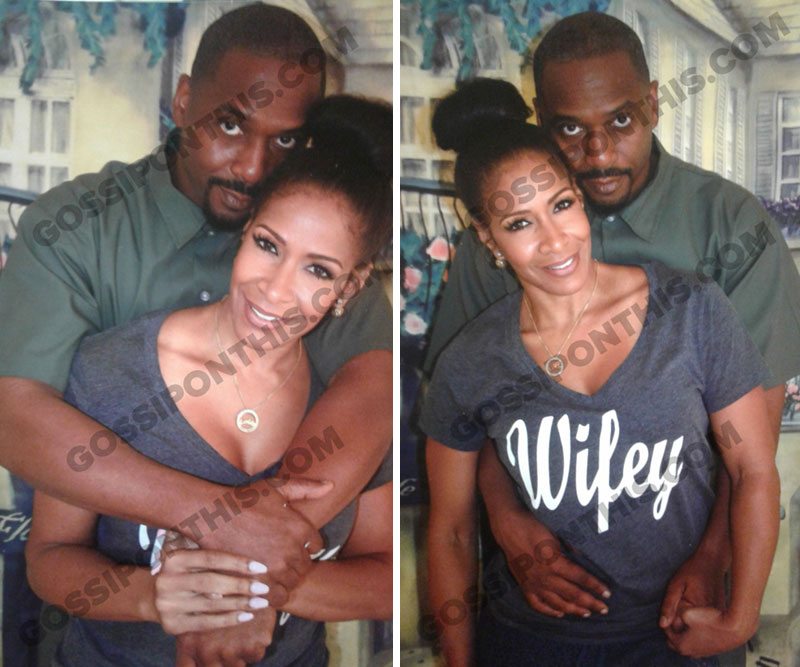 Fast-forward to August 2017 and we get pics of the two boo'd up with Sheree wearing a "wifey" t-shirt. So, yeah, there's definitely more to this story. While we don't know if they're legally married, I can tell you that Tyrone Gilliams is one shady character.
Be the first to receive breaking news alerts and more stories like this by subscribing to our mailing list.