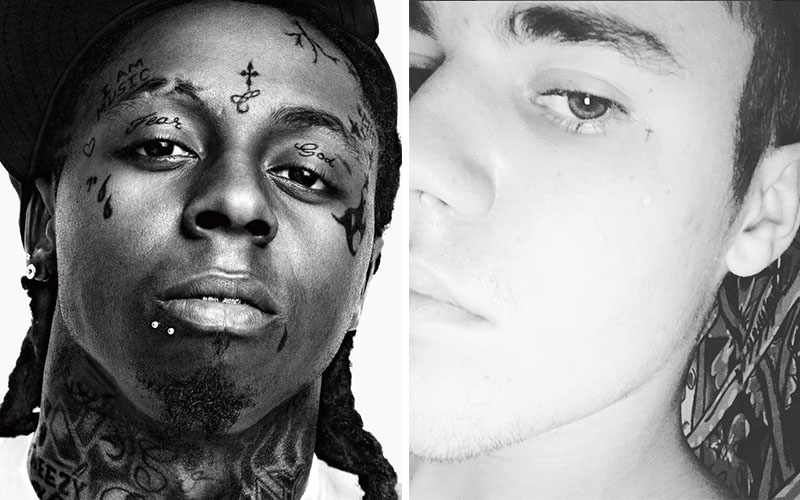 Pop music's favorite white boy named Justin (no, not Timberlake, the other Justin) is going through a bit of an emotional and mental crisis at the moment.
Just like Mariah Carey during the Glitter era, Justin Bieber has supposedly worked himself into mental and emotional exhaustion. This led to him abruptly cancelling the remaining dates of his Purpose world tour, seeking out the companionship and advice of Hillsong pastor Chad Lentz and apparently getting a small tattoo of the cross near his eye.
It's not clear exactly when Justin got the cross tattoo, but he posted this selfie on Instagram Wednesday (Aug. 2) which focuses on half of his face, and TMZ spotted the new tat.
This marks Justin Bieber's first foray into face tattoos, which now puts him in the same class as his friend and one-time idol, Lil Wayne.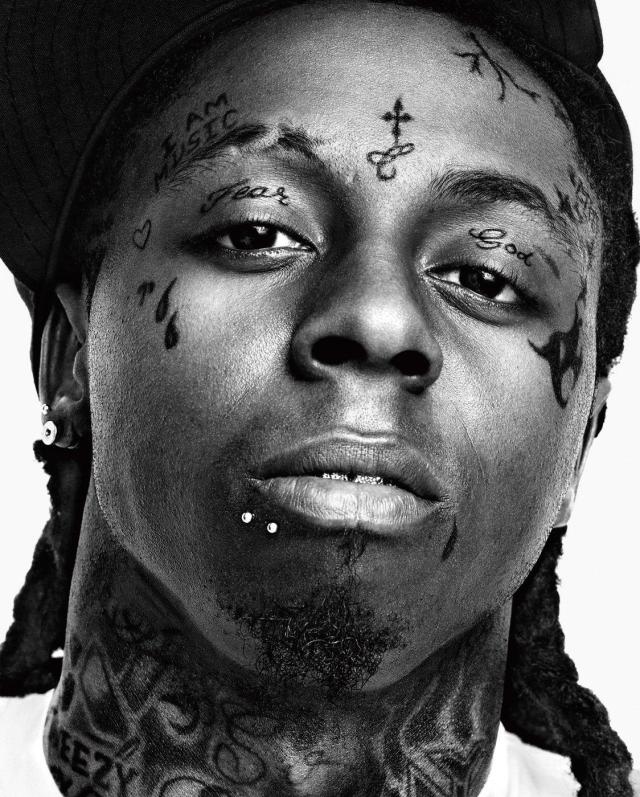 The difference, of course, is that Justin's current tat is teeny tiny and it's just one. Wayne's are much larger and far more numerous. I mean, he literally got "Fear God" tattooed on his eyelids so you know that it's real.
Far be it from me to bash a man who is seeking spiritual cleansing and clarity, but I'm not sure tattooing divinely inspired symbols and statements will bring the Biebs the healing he seeks. Despite Wayne's Christ-inspired ink, he has remained as reckless and tortured as ever. He has continued to knock multiple women up, numb his pain with drugs and threaten the lives of his enemies. (Hey, Birdman!)
In addition to this cross-tattoo selfie, Justin also posted this long, rambling Instagram press release that attempts to describe the spiritual storm that he's trying to weather.
Unfortunately, not a lick of it made much sense, so there's that.
Personally, I don't think it's (just) Christ Bieber needs to running to. He could use a nice, long rest in the comforting bosom of Mama Beloved: Iyanla Vanzant.
Come on, Biebs. Let Iyanla fix your life!
Be the first to receive breaking news alerts and more stories like this by subscribing to our mailing list.