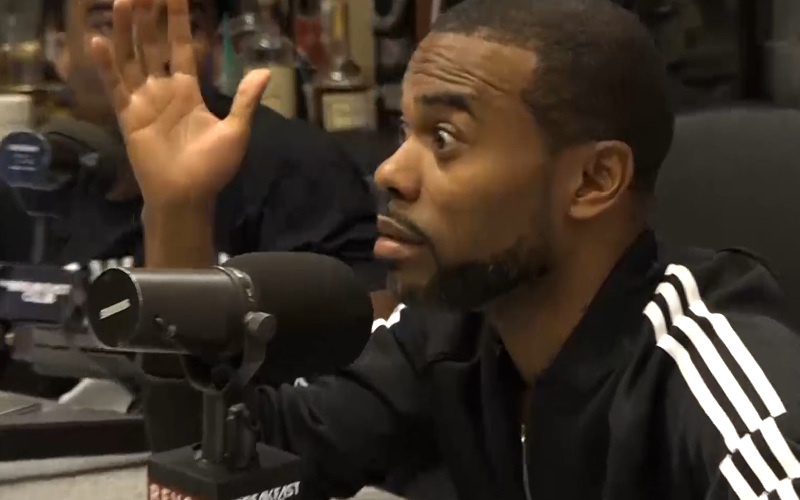 We all know comedians often walk a fine line with their jokes and commentary. This is necessary when the comedian has something important to say. But sometimes "just jokes" and rebelling against political correctness can venture into hate speech territory and can have serious (even deadly) implications.
Comedian Lil Duval crossed that fine line during a recent interview on The Breakfast Club when he went full transphobic and "joked" that he would kill a woman if he found out she was transgender after having sex with her.
Lil Duval (a.k.a. Roland Powell) sat down with Charlamagne Tha God, DJ Envy, and Angela Yee on Friday (Jul. 28). The 39-minute interview started off with an odd tone when Duval joked that "a dude" was going to come forward to claim Usher gave him herpes, too, which sent Charlamagne into hysterics.
"What you tryna say about Usher?" Charlamagne asked, clearly edging the comedian on to further the homophobic insinuation.
This prompted Charlamagne to ask Duval his thoughts on President Trump banning transgender soldiers from joining the military. Duval attempted to back away from the topic, admitting he didn't care. "Shout out to all the trannies out there," he said uttering the transgender slur as the hosts laughed.
However, this is when DJ Envy made the convo more personal and posed a hypothetical scenario to the comedian, asking him how he would respond if he unknowingly met a trans woman—"That ain't a girl; I met a boy," Duval interrupted. Envy finished the hypothetical about unknowingly having sex with a trans woman.
The comedian said he would have to kill the woman if this happened to him.
"This might sound messed up, but I don't care, she dying. I can't deal with that. No! You manipulated me to believe in this thing. My mind, I'm gay now!

"I can't live with that, bro. This would never happen if this never happened. So, you don't have to worry about me killing nobody."
The hosts made it clear that one can't go around killing trans people. "That's a hate crime, you can't do that," Charlamagne said. However, the host did add that he felt a trans person should "go to jail" or have charges pressed if they fail to disclose their previous gender identity to a sexual partner.
Duval agreed, but still advocating violence against transwomen.
"There should be some kind of repercussions for that if you do that to somebody. Until then, I'm going to have my own repercussions…

"If one did that to me and they didn't tell me, I'm going to be so mad I'm probably going to want to kill them."
Duval doubled down on his violent transphobic comments during a TMZ interview on Monday (Jul. 31). He claimed to support the LGBT community, but believes unknowingly having sex with a transwoman would cause him "psychological damage."
"When you take away someone's power of choice, it should be criminal and you don't know what it would do to someone psychologically… I have a problem with someone trying to take something from me."
When pressed that violence, let alone murder, is not the answer, Duval said, "That's psychological damage, I went crazy right then I guess. Because that's what that made me do."
Since making the transphobic comments, Duval has been dragged on social media. The incident also sparked the hashtags #TransLivesMatter, #TransFolksAreNotJokes, and #BoycottBreakfastClub.
lil duval is transphobic bc he tried to invalidate their identity and "joked" about murdering them. stop being dense #BreakfastClubBoycott

— ok and? (@helloteesutt) July 30, 2017
It's really disgusting that the folks on the Breakfast Club did nothing but laugh at Lil Duval's transphobic comments yesterday.

— Quenchi (@MrQuenchiAdams) July 30, 2017
https://twitter.com/_NostalgicGeek/status/892198598812860417
Fuck The Breakfast Club and Lil Duval that whole interview was transphobic and homophobic last week

— TheBlackNoonaSpeaks (@TheBlackNoona82) July 30, 2017
After taking several deep breaths I just got teary thinking about all my sisters experiencing violence, beaten, raped, murdered and some https://t.co/QyNXp11ysL

— Laverne Cox (@Lavernecox) July 30, 2017
#TransFolksAreNotJokes Transphobic jokes lead to anti-trans violence and murders .

— Monica Roberts (@TransGriot) July 31, 2017
https://twitter.com/Russian_Starr/status/892033659640926210
#translivesmatter FUCK Lil Duval and all them niggas in that interview/video. #BreakfastClubBoycott

— the Tea in LGBT (@KingChrystina) July 30, 2017
Today me & @OsopePatrisse disrupted @cthagod at Politicon for laughing at death threats to trans women made by @lilduval #MSNBC #Politicon pic.twitter.com/aKNFRS0PWq

— Ashlee Marie Preston (@AshleeMPreston) July 31, 2017
Transgender rights activist Janet Mock appeared on the Breakfast Club early last month (Jul. 18) to promote her new memoir, Surpassing Certainty. "That n**ga doing his thing," Duval said after Envy showed him the cover of Mock's book, purposely misgendering her.
Mock penned an essay for Allure on Monday (Jul. 31) in response to Duval's controversial interview. She also noted that there has been 15 reported murders of transwomen of color in 2017. She wrote in part:
I hoped I could make listeners aware of the lived realities of their trans sisters, and let them know that we deserve to be seen, heard, and acknowledged without the threat of harassment, exclusion, and violence…

Until cis people — especially heteronormative men — are able to interrogate their own toxic masculinity and realize their own gender performance is literally killing trans women, cis men will continue to persecute trans women and blame them for their own deaths.
Lil Duval doesn't seem to be bothered about the social media dragging or about how his comments could aid in violence against transwomen. In fact, based on his own social media posts, he seems to be believe he's the victim.
I heard the transgender niggaz mad at me ???? https://t.co/R7usm1Vcky

— lil duval (@lilduval) July 30, 2017

"Lil duval they waiting on you to apologize"

Me: pic.twitter.com/sngO39icOV

— lil duval (@lilduval) July 31, 2017
I rebuke you Satan! pic.twitter.com/TOXiG4yCre

— lil duval (@lilduval) July 31, 2017
https://www.instagram.com/p/BXOeWgRFNIk/?taken-by=lilduval
I could drag Lil Duval myself, but social media has already done that, and the 40-year-old clearly doesn't regret his transphobic statements nor does he care about the safety of transwomen. Though we can hope, I don't see him attempting to grow no matter how much he is dragged or given information regarding the issues the trans community faces.
However, I would like us all to remember Dee Whigham, a 25-year-old transwoman who was stabbed to death over 100 times last year after she revealed her gender identity to her cisgender lover. Her killer claimed he "lost it" and was sentenced 40 years in prison on July 20th.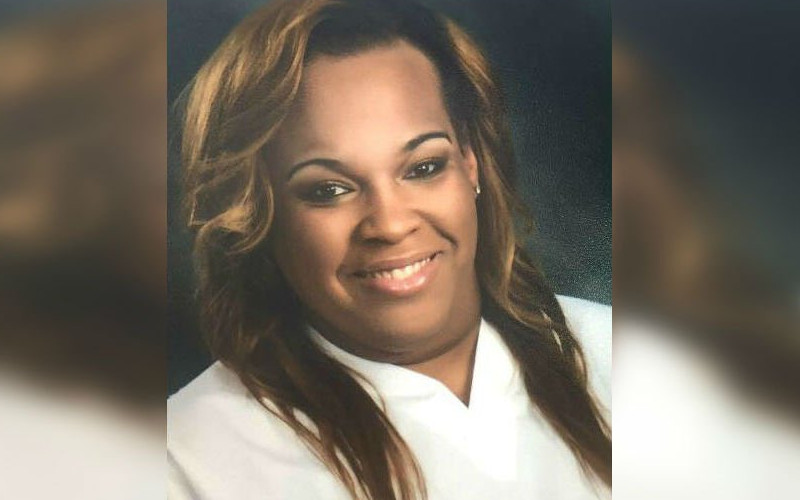 You can watch Lil Duval's full Breakfast Club interview below:
Be the first to receive breaking news alerts and more stories like this by subscribing to our mailing list.