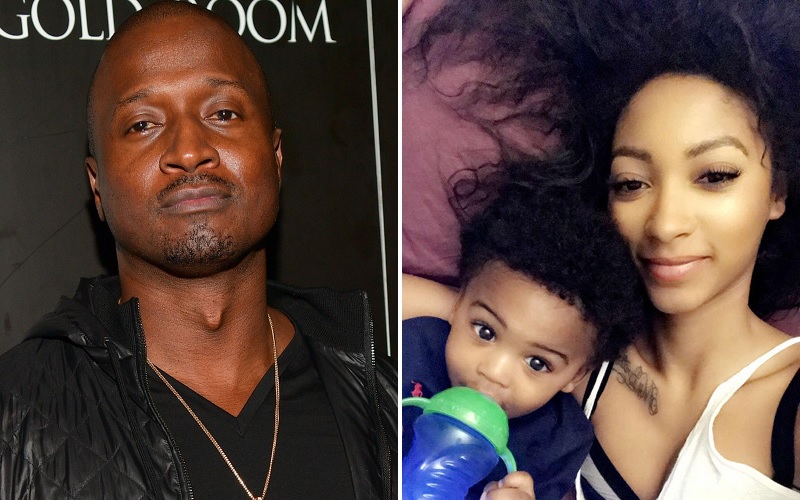 Jasmine Washington celebrated her son's first birthday last week. Though the milestone should be a happy memory, Jasmine is reportedly furious that one person was no-show.
You guessed it, Kirk Frost completely ignored Kannon's birthday. Jasmine has maintained the claim that Kirk is Kannon's father and she's not backing down. A source tells Hollywood Life Jasmine was heartbroken that Kirk couldn't spare even a small amount of time for the 1-year-old.
"Kannon's birthday was on July 26, and Jasmine was hoping Kirk would do something for his son. But, she was left disappointed yet again. He didn't acknowledge it at all and, it broke her heart all over again.

"She knows she needs to stop hoping that things will suddenly turn around with Kirk. But, she can't help it. Jasmine wants her son to have a relationship with his father."
Jasmine (and viewers) were left disappointed when Kirk refused to take a DNA test and reveal the results on the Love & Hip Hop Atlanta reunion. However, Jasmine is ready to prove what she already knows, once and for all, by forcing the court to order Kirk take a paternity test.
Another source added:
"She is bitter and hurt that she did not get redemption with the release of the DNA tests. She is waiting like the rest of the world even though she knows Kirk is the father, she just wants the truth to come out.

"She needs child support and the court has ordered a DNA test. If the network producers can't get Kirk to take responsibility, Jasmine is hoping the good courts of Georgia can."
We reported that Kirk did submit to a court ordered DNA test last week, and the results are expected soon. Jasmine and Kirk are also scheduled to appear in court August 16 to settle matters such as child support, if Kirk is Kannon's father.
Possibly fathering a child with another woman has put a strain on his 17-year marriage to Rasheeda though. Kirk is reportedly desperate to get his wife back, even if it means using their 3-year-old son to do it. Unfortunately, a source tells Hollywood Life Rasheeda is still too hurt by Kirk's betrayal.
"Rasheeda should be able to see through his excuses but with Kirk she never sees clearly. At the end of the day, she wants so badly to believe him. She still can't wrap her head around him having a baby behind her back, she just can't accept that he would lie to her that way."
Kirk is no good for anyone at this point. His dirty dog ways have finally caught up with him and now he's lost his wife and he's being a deadbeat daddy.
Be the first to receive breaking news alerts and more stories like this by subscribing to our mailing list.