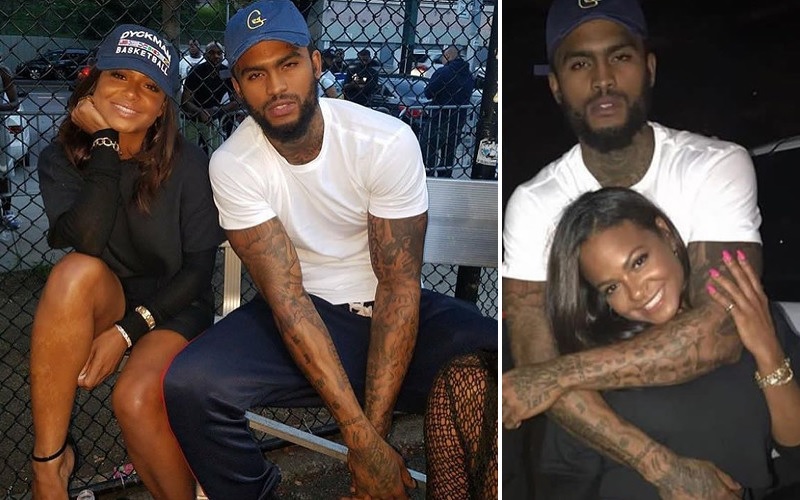 There's a new couple that may be heating up for the summer. It has been rumored that Christina Milian and Dave East are an item and the two may have just made their relationship public.
Milian and the Harlem-based rapper enjoyed a Dyckman Basketball Tournament game on Wednesday (Jul. 26) at Rucker Park in Harlem. The two looked quite comfortable together and East posted several photos of the possible couple on social media.
He's since deleted the photos, but a fan account has preserved them below:
So, does this make it official? Until there's a verbal confirmation (or we see some PDA), I guess the jury is still out. However, East has reportedly spent a lot of time in LA with Milian recently and the two were spotted alone at an event last month.
East caused a new couple alert last month after he posted a picture of Milian on his Instagram, but then deleted the post.
Milian broke up with NFL player Brandon Wilds in May, so she's also on the market.
Twitter had varying opinions about the possible couple as the photos East posted began making the rounds.
Dave east got Christina milian all up in harlem !! Yo word up that's all I'm tryna do!! Just chill in my hood with a bad one!! Real rap ???

— Kyrie Swerving? (@Loco_JuicedUp) July 28, 2017
Christina Milian and Dave East is very cute.

— Michelle D. (@md33azz) July 27, 2017
https://twitter.com/brieninetyfive/status/890426890296717313
Dave East got Christina Milan ??

— T W A N ?? (@RealTwanBrown) July 28, 2017
I knew Christina Milian & Dave east was about to happen lol

— $ (@shanedhopson) July 27, 2017
https://twitter.com/BelleDae/status/890791447460331520
Actually, let me take that back abt Christina & Dave. Mfs always wanna assume off a picture. I hate when that happens to me. Need more facts

— Žá? (@LadyLondonnn) July 27, 2017
Christina Milian and Dave East look good together. ?

— MyMy ? (@MyMysTweets) July 28, 2017