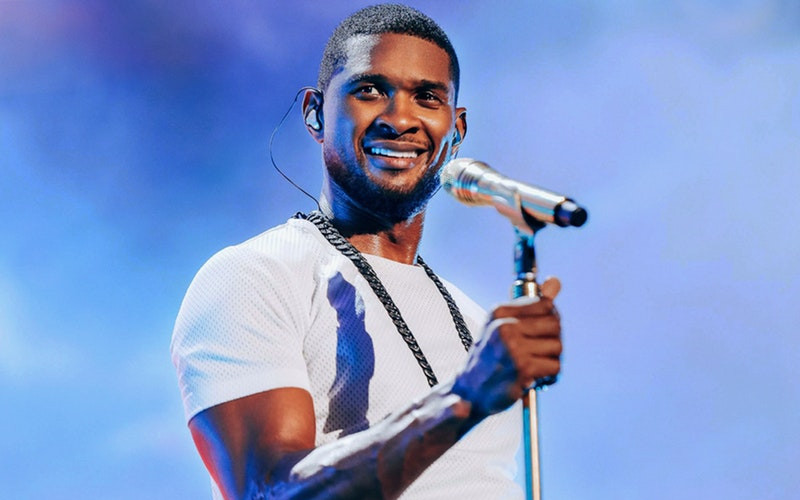 Usher's got it real bad! A woman claiming the signer gave her herpes has doubled her lawsuit against him from $10 million to $20 million.
A woman only identified as "Jane Doe" in court documents is suing Usher for exposing her to the sexually transmitted disease herpes. In the original lawsuit she filed last week, Doe was seeking $10 million because Usher failed to disclose he had the STD before they had sex.
Doe has since doubled her suit to $20 million, adding emotional harm, medical bills, and punitive damages.
Doe claims she and Usher first had sex in April 2017 and they used a condom. However, she says they had sex a second time 12 days later without protection and he never told her he had herpes.
The woman says she was "devastated" by the results of an STD test on Saturday (Jul. 22). She had only become concerned that she may be infected last week after reading news reports that at 2012 lawsuit revealed Usher paid another woman $1.1 million for infecting her with herpes.
The two women are not the only ones who say Usher gave them herpes. Celebrity attorney Lisa Bloom tells Hollywood Life what "several women" have contacted her since the news broke last week.
"Several women have reached out to me in the last week, claiming that Usher had unprotected sex with them since his 2009 herpes diagnosis. They say that he did not disclose his STD to them. Such behavior would be appalling, illegal and dangerous to women's health."
The attorney made similar claims on Twitter. The women may have valid cases because it is illegal in several states for one to engage in unprotected sexual activities and knowingly withhold their STD status.
It's also a violation of criminal law in many states to have unprotected sex without disclosure of your STD. As it should be.

— Lisa Bloom (@LisaBloom) July 22, 2017
In the 2012 legal documents, Usher's doctor states that the singer contracted herpes between the years of 2009 and 2010, but he's an "asymptomatic carrier," meaning he doesn't present physical signs of the disease.
We should also note that Usher married his second wife, Grace Miguel, in 2015 meaning if Doe and Bloom's accusations are truthful, the singer has been unfaithful in his marriage.
Be the first to receive breaking news alerts and more stories like this by subscribing to our mailing list.