Love & Hip Hop Hollywood returns tonight (Monday, Jul. 24) for its biggest season yet, and all of your faves are back, and you will also be introduced to a bunch of newcomers to the show.
As we previously reported, R&B singer Keyshia Cole and rapper/TV personality Chanel West Coast will be joining the cast, as well as Alexis Skyy, celebrity stylist Zell Swag, "Girl Fight" singer Brooke Valentine, Cisco Rosado from LHHNY and more. Hazel E is making a comeback to the show with her new aspiring rapper boyfriend Rose Burgundy and Nia Riley has also returned to the series.
LHHH Season 4 will also feature the show's vets, including newlyweds Ray J and Princess Love, Miss Nikki Baby, Moniece Slaughter (who is bringing along her new lesbian lover A.D.), Teairra Mari, Fizz, and Masika Kalysha. Safaree and newlyweds Lyrica and A1, who all joined last season, will also be returning to the show.
In the Season 4 premiere, LHHH newcomer Keyshia Cole confronts unresolved issues with her estranged husband, former NBA player Daniel "Boobie" Gibson. Meanwhile, chaos erupts when Hazel-E squares off against her "haters," a sexy new arrival threatens to turn Masika's world upside-down, and Teairra Mari has a lunch date.
Keep scrolling for more info. on each cast member, as well as spoilers and the synopsis for Love & Hip Hop Hollywood Season 9.
KEYSHIA COLE & DANIEL "BOOBY" GIBSON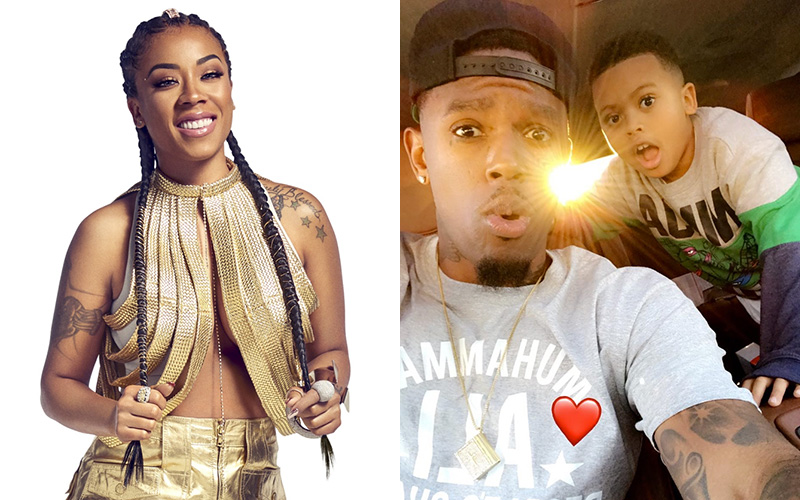 Keyshia Cole prepares for the release of her highly anticipated new album while juggling her co-parenting relationship with ex-NBA star Daniel "Booby" Gibson. Though she may be new to the cast she is definitely already a staple in the industry. Will she able to find the right balance between her music and her personal life?
RAY J & PRINCESS LOVE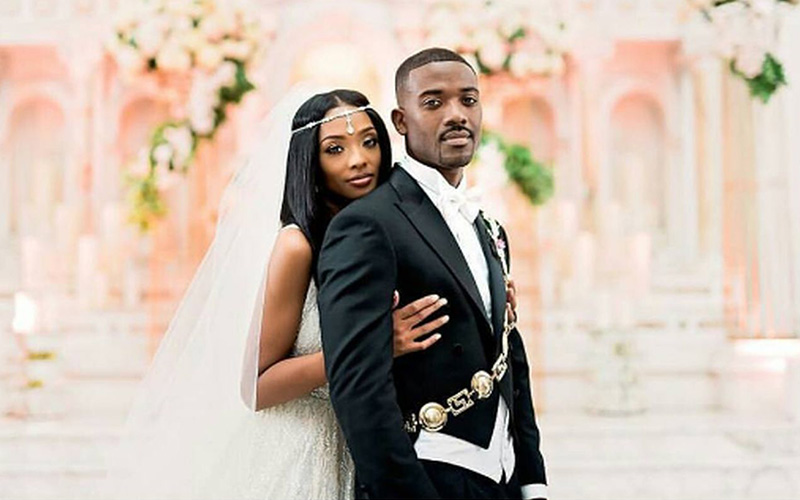 Newlyweds Ray J. and Princess Love are back with plans to start a family. If Princess can manage to tame the reformed playboy R&B singer and Ray can manage to keep up his good behavior, it might be possible for them to enjoy their new family. Will they let friends and work separate them like before and make it past the honeymoon phase?
HAZEL E & ROSE BURGUNDY
https://www.instagram.com/p/BW3R61og0zu/?taken-by=hazelebaby&hl=en
Hazel E returns to the franchise with a new man by her side, a 25 year-old aspiring rapper. As long as he treats Hazel like his queen, she's more than happy to bankroll their extravagant lifestyle.
BROOKE VALENTINE & MARCUS BLACK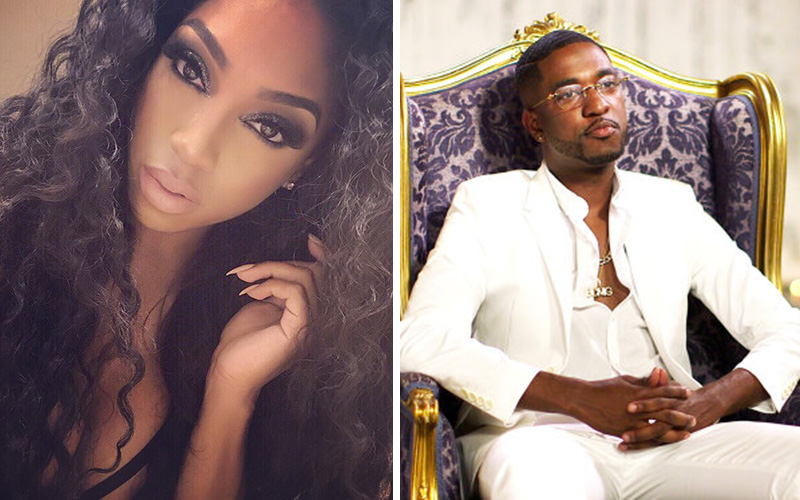 A decade after the release of her hit single "Girl Fight," Brooke Valentine is back on the scene working on a new album. She has been dating Marcus Black, one of the hottest up and coming rapper/songwriters in the business. Will the two thrive in the Hollywood spotlight or will the temptation of Tinsel town prove to be too much?
MASIKA KALYSHA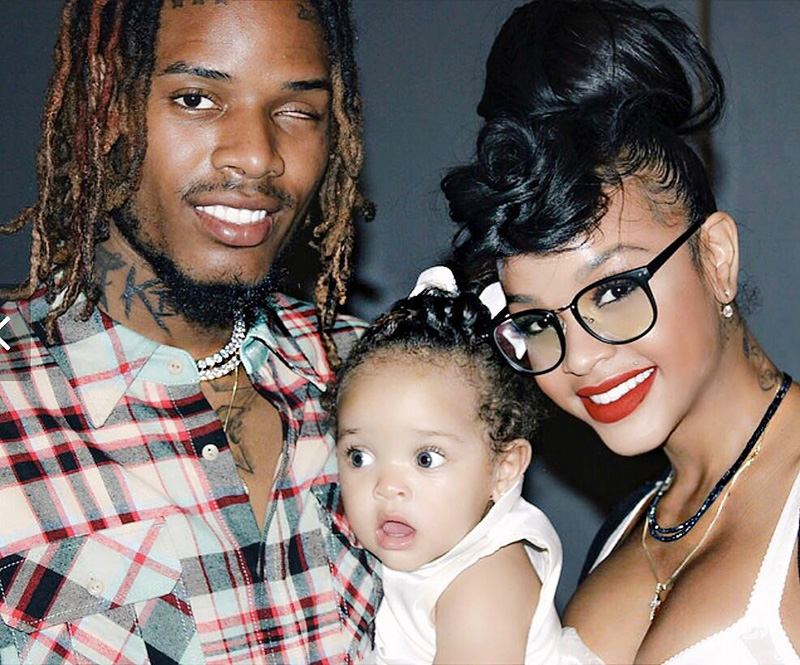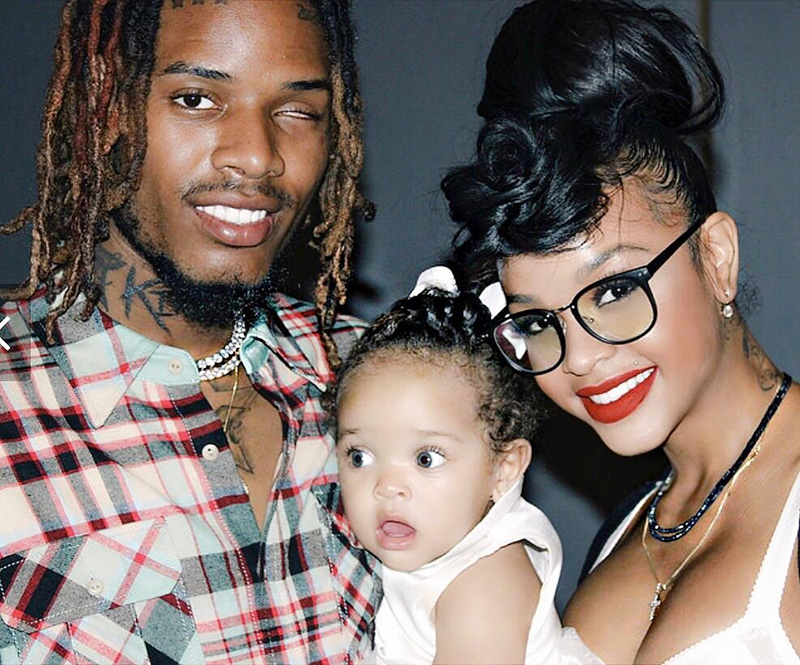 Masika Kalysha continues to embrace motherhood and works to further her career as an actress, singer and entrepreneur – but a major thorn from her ex-boyfriend's past threatens to challenge her place in the Hollywood circle.
TEAIRRA MARI & CISCO ROSADO
Fan favorite Teairra Mari is ready to leave her past demons behind her as she looks to the future and her triumphant comeback as an artist. With her new man "Love & Hip Hop: New York's" Cisco Rosado by her side and endless support from her friends, will 2017 be her year to shine?
MONIECE SLAUGHTER & ANNETTE "A.D." DIGGS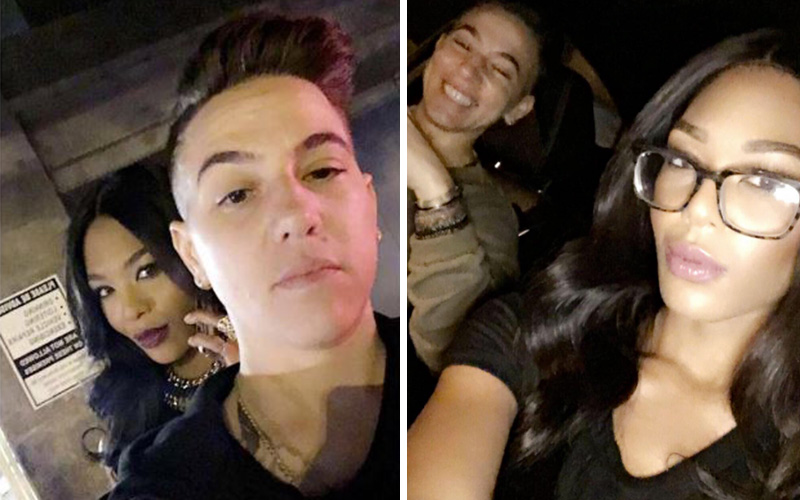 Moniece Slaughter is back and is in a new relationship with entrepreneur Annette "A.D." Diggs, who is looking to settle down. Are these two truly ready to take their relationship to the next level? Only time will tell.
LYRICA ANDERSON & FLOYD "A1" BENTLEY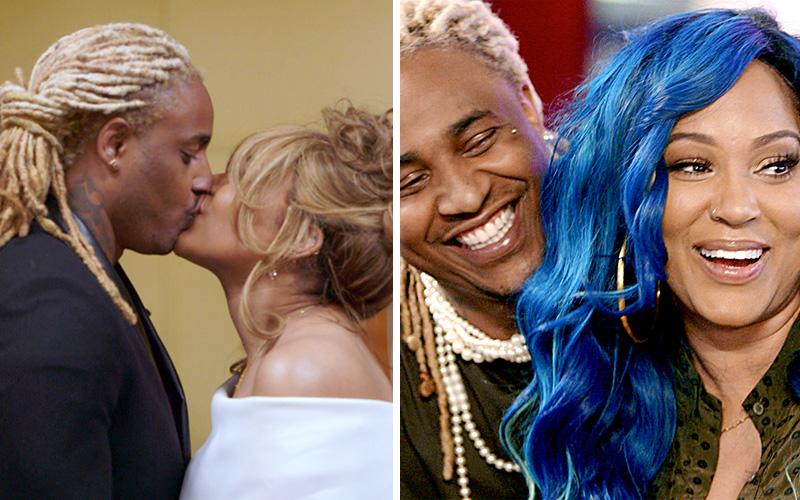 Lyrica Anderson, hit songwriter for the likes of Timbaland, Beyoncé and Jennifer Lopez, is ready for the world to finally hear her voice. As she vies to establish her own career as an artist, her producer husband Floyd "A1" Bentley is already a star on the rise. Will their relationship withstand the climb to the top?
ALEXIS SKYY & SOLO LUCCI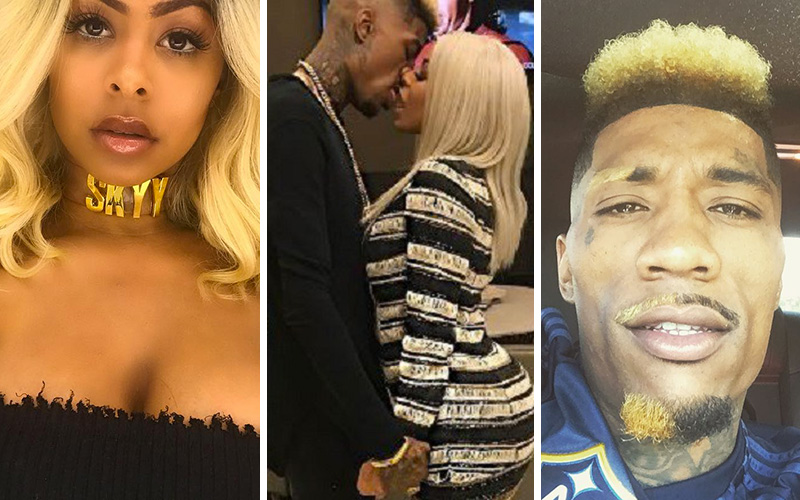 Aspiring artist and social media star Alexis Skyy is newly settled in LA with her boyfriend Solo Lucci, an up-and-coming rapper who has left Atlanta for the Hollywood grind. Though she may be new in this sunny locale, her past relationship still follows her wherever she goes and she is looking to settle the score with one of his former flames.
NIKKI "MISS NIKKII BABY" MUDARRIS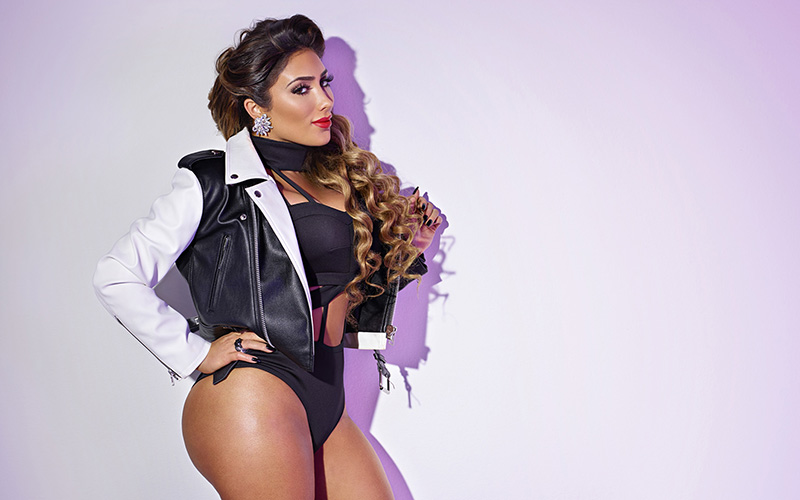 Miss Nikki Baby is hard at work launching a new lip gloss line following the success of her Nude By Nikki brand of lingerie.
SAFAREE SAMUELS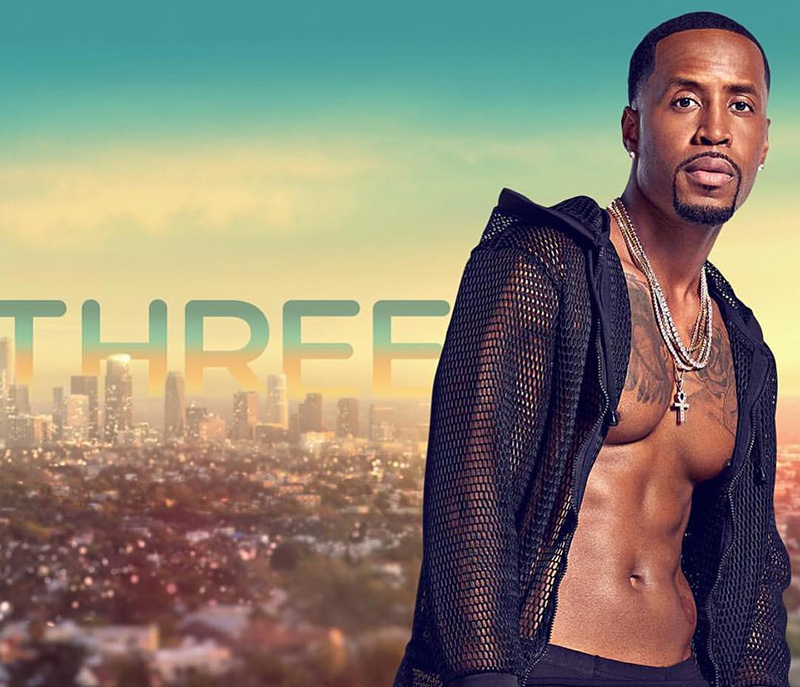 Safaree is expanding his brand into the retail space as he prepares for the launch of his own brand of coconut oil and men's boxer briefs.
FIZZ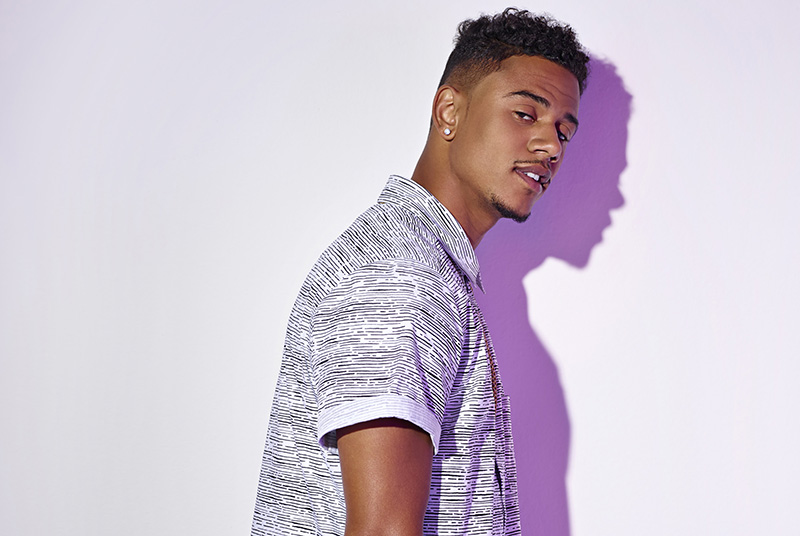 Fizz returns to the cast after publishing his first book about fatherhood with plans to continue to further his brand.
ZELL SWAGG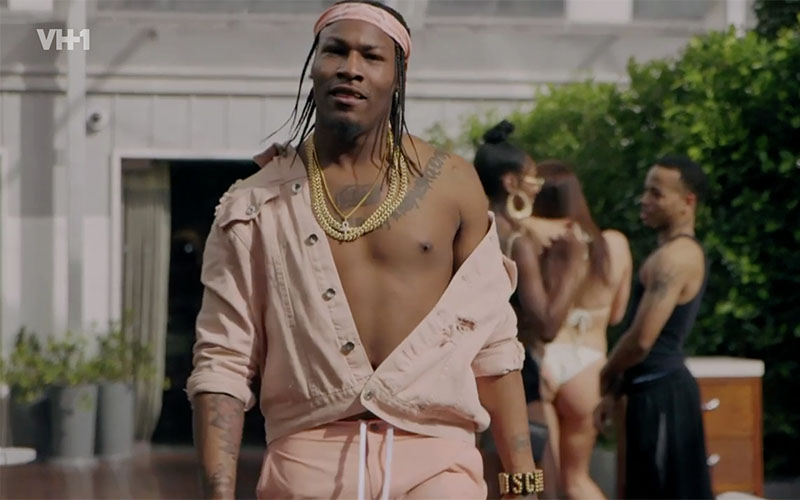 Celebrity stylist Zell Swagg is at the center of the Hollywood social scene with close personal ties to A-list clients including Keyshia Cole, K. Michelle, & Remy Ma. How can he split his loyalty without threatening his livelihood?
NIA RILEY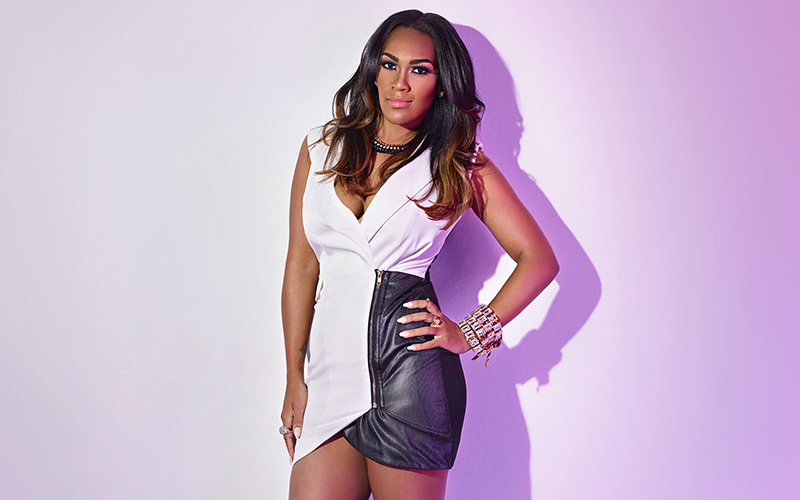 Nia Riley has left her past drama behind and is ready to indulge in L.A.'s dating scene while she continues her career as a model and social influencer.
CHANEL WEST COAST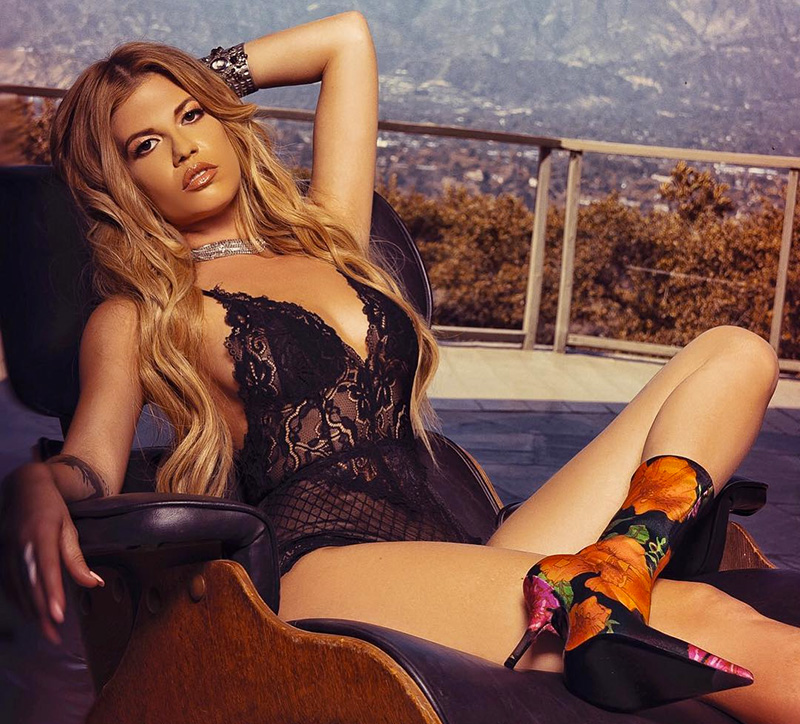 Rapper and MTV "Ridiculousness" co-host Chanel West Coast is ready to crush the competition and fully emerge as hip-hop's next female star.
Read the official "Love & Hip Hop Hollywood" Season 4 synopsis (via VH1 press release) below:
With a new deal at Epic Records and a major album in the works, R&B icon Keyshia Cole is determined to re-assert herself as an A-list artist and make peace with her famously precarious personal life. After years of on-again / off-again drama with her husband, ex-NBA star Daniel "Booby" Gibson, she's officially filing for divorce, even as the two navigate an unusual co-parenting relationship that finds them living under one roof while attempting to lead separate lives.

Meanwhile, ten years after her blockbuster single "Girl Fight," Brooke Valentine strives to mount her own musical comeback, but betrayals by her boyfriend, up-and-coming rapper/songwriter Marcus Black, prove a constant distraction. When a scorned Brooke seeks comfort in the arms of her longtime best friend Daniel "Booby" Gibson, emerging romantic feelings threaten to complicate their unique bond — and further undermine his already fragile relationship with Keshia.

Powered by her thriving business empire and the love of a younger guy, Hazel-E is back in Hollywood — and ready to stunt on all the haters. At the top of her list? Masika Kalysha, who's also busy waging a social media war against Fetty Wap's OTHER ex, Atlanta-based dancer and Instagram star Alexis Skyy. Roaring into L.A. on a mission to confront her online nemesis, Alexis instead comes face-to-face with relationship drama involving her new man Solo Lucci, a white-hot Southern rapper on the come-up.

After the dismissal of her high-profile assault case, Teairra Mari re-emerges on the Hollywood scene in a brand new relationship with producer Cisco Rosado. Conflict erupts as Cisco butts heads with Teairra's close friends – including Nia Riley and Keyshia Cole's stylist Zellswag who worry that he's enabling her self-destructive tendencies.

With multiple chart-climbing hits and the launch of his own record label, A1 Bentley's career couldn't be hotter. His marriage is a different story, as wife Lyrica Anderson struggles to complete her debut album while spending too many nights alone. When Lyrica bans A1 from collaborating with other female artists, she sets in motion a passive-aggressive battle that exposes both of their insecurities.

Moniece is back, and she's in love… with a woman. After an intense, six-month "instant relationship," Moniece and her girlfriend A.D. Diggs have just moved in together… and they seem like an ideal couple. But while Lil' Fizz supports Moniece's evolving sexual identity, he's less enthusiastic about getting caught up in all the drama when she inevitably sabotages her own best shot at happiness.

Ready to show the world that she's more than the giggling blonde girl on MTV's "RIDICULOUSNESS," Chanel West Coast is making moves to shift her hip-hop career into overdrive. When their mutual friend Miss Nikki Baby suggests they work together, Safaree is down with the idea — drawn to Chanel's ambition and big social media following. But her demanding, aggressive, outspoken personality could make for a short-lived collaboration.

Finally, after several months abroad, Ray J. and Princess Love return to Hollywood with a focus on starting a family. But when baby-making proves more difficult than expected, Ray J. diverts his attention back to music – specifically his raunchy collaboration with Bridget Kelly, a tough and sexy former Roc Nation artist who just moved to L.A. in pursuit of a rare second shot at stardom.
Be the first to receive breaking news alerts and more stories like this by subscribing to our mailing list.