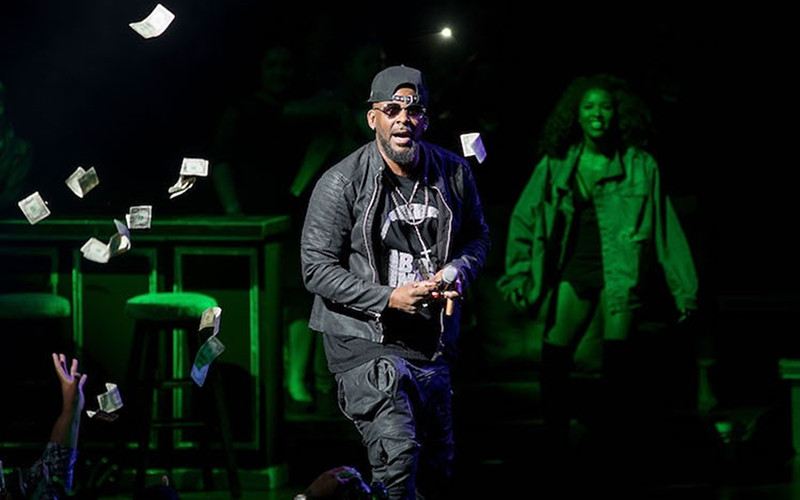 A second woman has come to the defense of R. Kelly, claiming she is one of the five to six women living with the singer, but is NOT being held captive. She just likes the lavish lifestyle he provides.
Anonymous family members of the woman revealed to TMZ that she is safe and free to leave R. Kelly's Atlanta and Chicago residences as she wishes. She has even flown out-of-state on several occasions to visit her family. Visits are less than a week though.
So, why does she stay? Our sources say the woman has been flown to Beverly Hills for shopping sprees, and Kelly also buys high-priced handbags, lingerie, shoes and spa trips for all of the girlfriends. We're told Kelly openly says he "wants to shower them in luxury."
Sources tell TMZ the woman calls Kelly "her man." The two met during a backstage meet and greet at one of his concerts last year. He asked her to move in after six months of communication. She was 20 at the time.
The woman has never mentioned physical abuse and the family has not seen any evidence. However, the family does have concerns. "They feel [Kelly] uses psychological abuse to make the girls fully reliant on him," reports TMZ.
They also confirmed the singer does take away the girls' cell phones.
As one family member put it, Kelly has a "calculating, methodical process to groom naive girls."
TMZ believes this woman is not Joycelyn Savage, the first girl to speak out against allegations R. Kelly was the leader of a "sex cult." Joycelyn has also urged her family, particularly her father, to stop making such claims and talking to media.
TMZ also reports R. Kelly's latest scandal is not hurting his career. Tickets for his upcoming 14 shows are still selling. In fact, a venue in Detroit says ticket sales have increased since BuzzFeed's disturbing exposé was published earlier this week.
Be the first to receive breaking news alerts and more stories like this by subscribing to our mailing list.