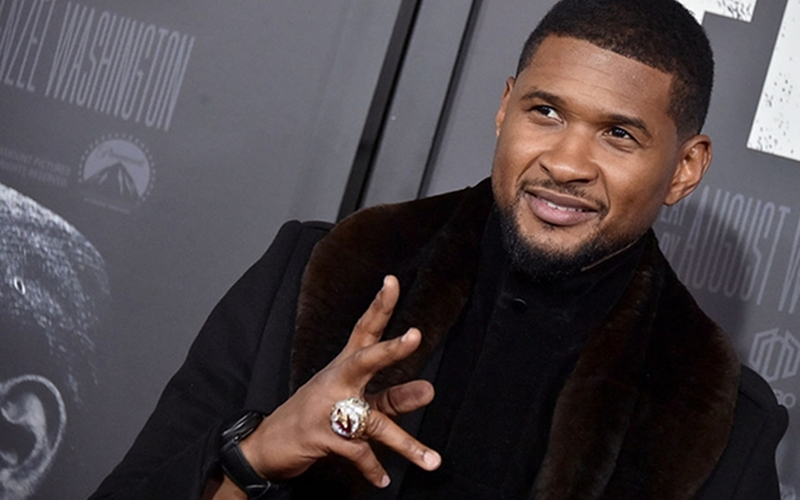 A secret that Usher would have probably liked to keep private has, unfortunately, come to light. According to lawsuit documents, the singer paid a woman $1.1 million for infecting her with herpes.
On Wednesday (Jul. 19), Radar Online obtained court documents filed accusing the singer of infecting his ex-girlfriend with the incurable STI without disclosing to her he has herpes before engaging in unprotected sex.
According to the documents, celebrity stylist Maya Fox-Davis says she became concerned when she woke up with a "fever of 100 degrees, chills, headache, and aches and pains." She also noticed "lesions and blisters in her vagina." Fox-Davis went to urgent care and was diagnosed with herpes.
Usher called Fox-Davis two days later and informed her that his doctor has just diagnosed him as an "asymptomatic carrier," of the virus, meaning he shows no physical traits of the disease.

The lawsuit states that "In a series of telephone conversations and online chat sessions, [Usher] has apologized for infecting [her] and told her he would take care of things."
Messages show that Usher wrote a $2,754.40 check to cover Fox-Davis' medical bills.
Though he was diagnosed as an asymptomatic carrier, there actually were signs Usher was not completely healthy. According to the document, he became concerned after a "greenish discharge" oozed from his penis.
However, an STD test came back negative. He assured Fox-Davis everything was OK and they continued to have unprotected test. It was just three weeks later when Fox-Davis was diagnosed. Usher's doctor says the signer contracted the STI between 2009 and 2010.
The lawsuit was filed in Los Angeles Superior Court, and California law requires a person who knows they have herpes to refrain from sexual contact with uninfected persons or disclose the disease to their sexual partners before having sex.
Fox-Davis reveals in the documents "she feels her health and body have been ruined" and she "has suffered severe emotional distress and has been extremely depressed… knowing there is no cure."
Usher settled the case in December 2012 for $1.1 million.
Fox-Davis is also the woman Usher's ex-wife Tameka Foster claimed he cheated on her with in 2009. Usher married his manager Grace Miguel in 2015.
Be the first to receive breaking news alerts and more stories like this by subscribing to our mailing list.