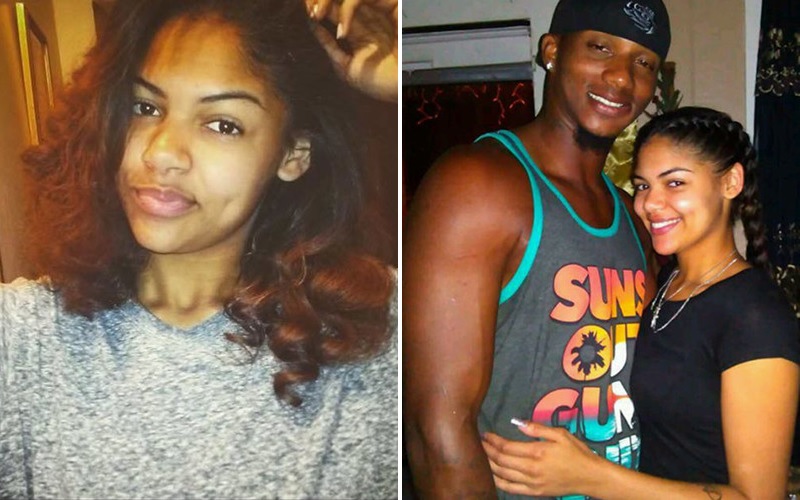 The 21-year-old woman accused of attempting to kill the deputy who fatally shot her boyfriend has been released from jail.
Dequince Brown was released from the Evangeline Parish jail in Ville Platte, Louisiana on Tuesday (Jul. 11) on a $75,000 bond. Brown has been behind bars since Jul. 6 after being charged with first-degree attempted murder of a law enforcement officer.
SEE MORE: Dejuan Guillory: Unarmed Father of 3 Shot & Killed by Louisiana Police Officer While Lying on the Ground
Around 4:10 am on Jul. 6, Brown and her 27-year-old boyfriend, Dejuan Guillory, were stopped by Deputy Paul Lafleur while riding an ATV on a gravel road. An altercation occurred between Guillory and Lafleur causing the deputy to shoot Guillory in the back while he was lying on the ground with his hands behind his back, waiting to be handcuffed.
In response to the gunshot, Brown jumped on the officer's back and bit him on the neck in a desperate effort to stop the officer from killing her boyfriend. Guillory died on the scene and Brown's altercation with the officer lead to her attempted murder charge.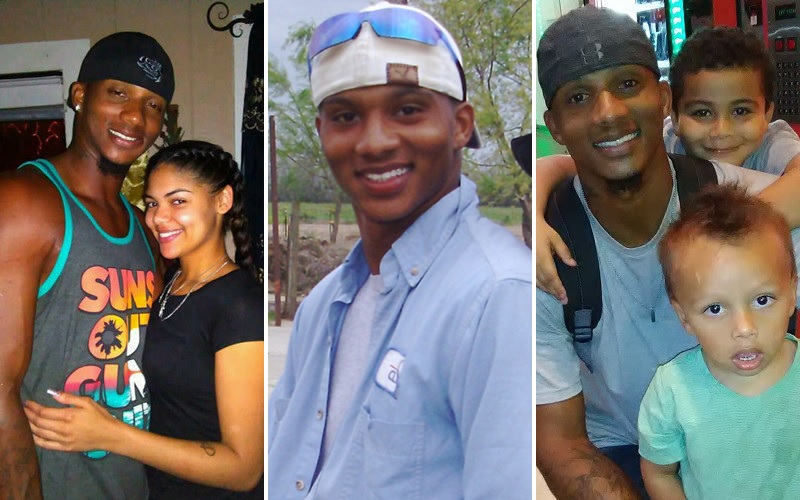 Two differing stories have emerged regarding the incident: Brown's testimony and Deputy Lafleur/Louisiana State Police's account.
Brown's lawyer, Joseph Long, spoke on her behalf to Pen Point News. According to Brown, a verbal and physical altercation did occur between Guillory and Lafleur. However, Guillory and Brown eventually complied when asked to lay on the ground on their stomachs.
On the ground, with his hands behind his back, Brown says Guillory continued to argue with Lafleur and also begged for his life. Lafleur then suddenly shot one round.
Brown jumped on the officer's back to stop him from shooting, but the officer fired three more shots into Guillory's back, killing him. Brown then used Lafleur's dropped radio to call for help.
Louisiana State Police disputes Brown's account. Lafleur states Guillory struck him in the head, possibly rendering him unconscious.
He says Brown not only bit him, but choked him, and attempted to grab his gun. Lafluer also accused Brown of threatening him, with the 21-year-old allegedly saying, "We are going to kill him."
The LSPD released a news release on Monday (Jul. 10). Via KLFY News:
At approximately 04:10 a.m., the Deputy was dispatched to a reported theft of an ATV and subsequently cleared that call.
Upon resuming patrol and still within the nearby area, the Deputy made a traffic stop on a 4-wheeler (ATV) on Retton School Rd @ Chad Ln.
The Deputy made contact with the driver of the ATV (Dejuan Guillory, B/M, 27 yoa), and his passenger (Dequince Brown, B/F, 21 yoa).
The Deputy asked Guillory and Brown for legal identification, which neither possessed.
During this initial interaction, Guillory struck the Deputy in the head, knocking him to the ground, dazing him with a possible loss of consciousness.
The Deputy was able to rise to his feet, draw his firearm and gave verbal commands for Guillory to lie on the ground.
Guillory laid down on his stomach and the Deputy attempted to handcuff Guillory.
During handcuffing, a struggle ensued.
Brown approached the Deputy from behind and began to choke and bite him.
During the struggle with Guillory and Brown, the Deputy shot Guillory with his duty weapon.
The Deputy returned to his unit and called for assistance
The LSPD notes that Guillory was only handcuffed on his right arm, and the handcuff had to be cut off during autopsy because it was "significantly damaged."
The department is conducting a full investigation into the matter including ballistics, trajectory, toxicology, DNA analysis, autopsy report, and reviewing the in-car camera system in Lafleur's patrol car.
Deputy Paul Lafleur has since been placed on administrative leave.
Be the first to receive breaking news alerts and more stories like this by subscribing to our mailing list.