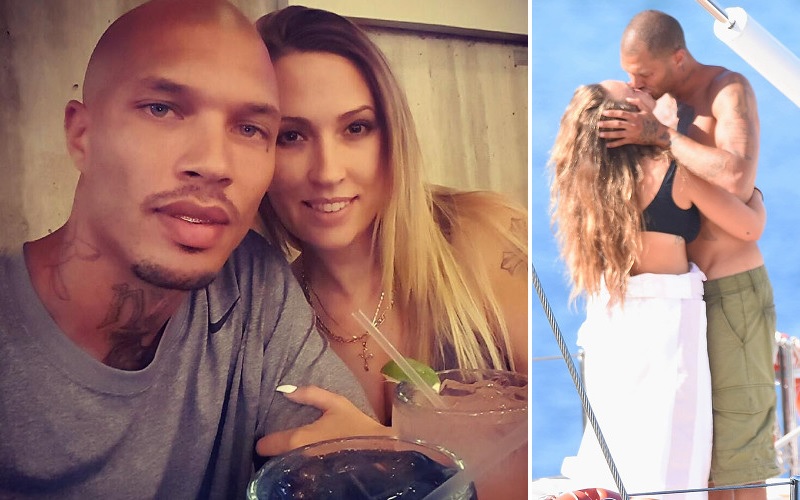 "Prison Bae" is really starting to feel himself and embracing his new model lifestyle. After being spotted cheating on his wife, Jeremy Meeks, has filed for separation.
According to TMZ, the convict-turned-model filed for legal separation from his wife of eight years on Monday (Jul. 10). Melissa Meeks threatened to divorce Jeremy last week after photos of him kissing another woman went viral. Clearly, Jeremy beat her to the punch.
PHOTOS: Hot Felon Turned Model Jeremy Meeks Makes Runway Debut at New York Fashion Week
Photos of Jeremy making out with Topshop heiress Chloe Green while on a luxury yacht in Turkey surfaced earlier this month. The two were together in June on what Melissa was lead to believe was a work trip.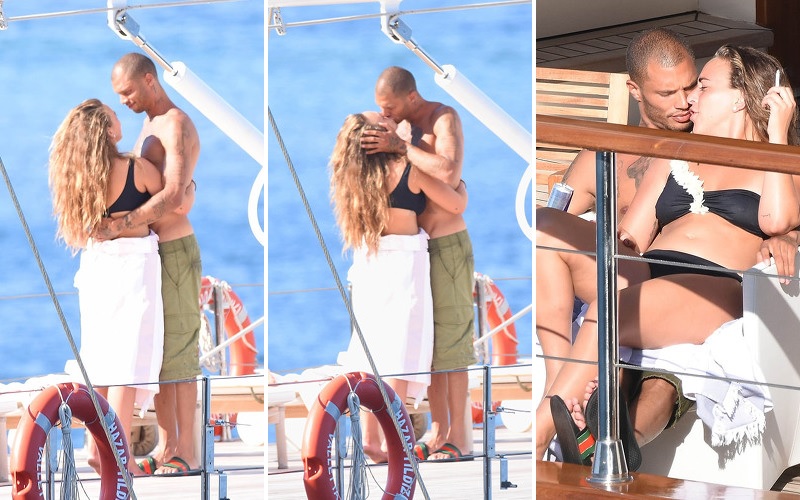 Green, 26, also posted a now-deleted picture of the two of them on Instagram. "Just the Beginning…We appreciate all the love and the hate," she wrote.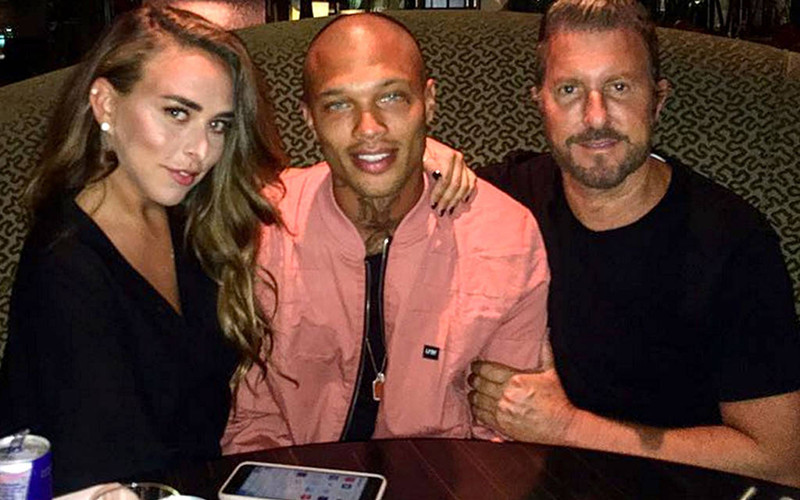 Melissa says Jeremy begged for her to forgive him, and said that he didn't intend to cheat on her. She spoke with the Daily Mail after the photos hit the net:
"I know it takes two to tango but she [Chloe] knew he was married. To me, that's unforgivable. My whole world has been torn apart by this. What do I tell our children? My heart is broken. My marriage wasn't perfect but I thought it could be saved, until this happened."
SEE MORE: "Hot Convict" Jeremy Meeks Deported From UK After Arriving in London for Week-Long Stint of Modeling Gigs
Jeremy and Melissa have one child together, 7-year-old Jeremy Jr. Melissa also has two children from previous relationships, whom the couple raise together. Jeremy and Melissa have been married for 8 years, and Melissa remained committed to their relationship even while he was incarcerated.
RELATED: Felon Crush Friday Becomes A Thing After Man's "Sexy" Mugshot Goes Viral
Neither Jeremy nor Melissa have commented on the legal separation. While this isn't a divorce, it is the first legal step towards dissolving their marriage.
Be the first to receive breaking news alerts and more stories like this by subscribing to our mailing list.