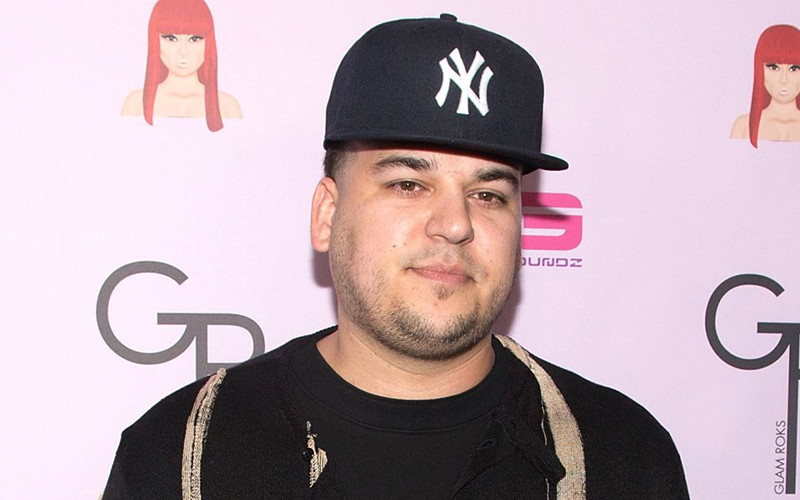 Rob Kardashian's social media tirade against Blac Chyna may have criminal consequences. Law experts say the reality star may have broken the law when he repeatedly posted nude images of Chyna.
Rob Kardashian went off on his ex-fiancé on Wednesday (Jul. 3) after she sent him a video of herself kissing another man. In addition to an extended Instagram/Twitter rant, Rob retaliated by posting three explicit photos allegedly of Chyna.
Two law enforcement officials spoke to HuffPost with anonymity, but suggested Rob may have violated California's "revenge porn" statute. The law makes it illegal to publicly share nude photos of someone with the intent to cause them harm or distress or for revenge.
The officials believe Rob showed "the intent to cause serious emotional distress" by repeatedly posting the private images after Instagram had deleted them for violating its no nudity policy. When Instagram eventually suspended his account, Rob then took to Twitter to share the images, but later deleted them himself.
California attorney and former federal prosecutor Scott Lesowitz told HuffPost that prosecutors may move forward with the case even if Chyna does not cooperate, particularly to make Rob a high-profile example of the law.
"They often don't cooperate," Lesowitz said of the victims in revenge porn cases. "Prosecutors, in an effort to deter these crimes, may move forward with charges, even if it makes the case more challenging." Lesowitz added that Kardashian's fame could make his case compelling for prosecutors who want to bring attention to the issue of cyber exploitation.
Violating California's "revenge porn" law carries up to six months in jail and a $1,000 fine for the first offense. Rob could also face a civil suit from Chyna, whose lawyer tells People he is already "exploring all legal remedies and protections available to my client at this time."
Be the first to receive breaking news alerts and more stories like this by subscribing to our mailing list.