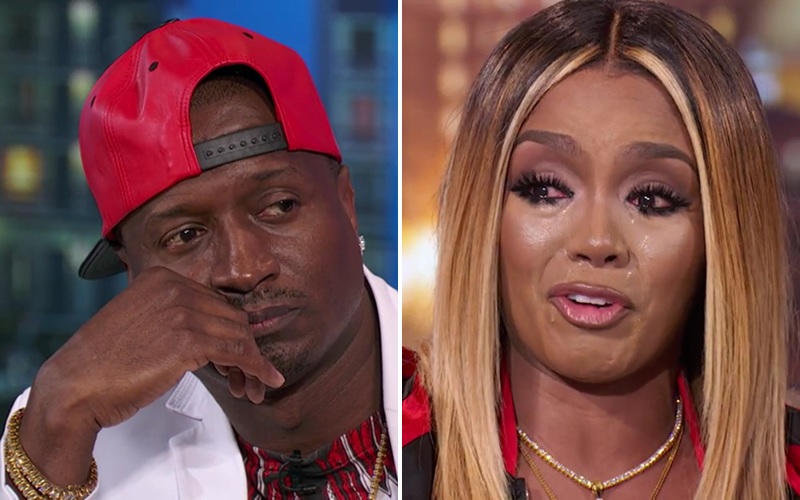 Kirk Frost's infidelity has broken Rasheeda. In a sneak peek for the upcoming Love & Hip Hop Atlanta reunion, Rasheeda breaks down in tears as she opens up on how her husband of 18 years has hurt her and their children.
In the clip, reunion host Nina Parker asks Rasheeda what's it like being an iconic couple to others while currently dealing with her cheating husband and the baby mama drama he caused. The "boss chick" and usually strong woman let out all her emotions and broke down in tears.
"You don't never… I wouldn't wish this on nobody," Rasheeda said as she sobbed in Mama Shirleen's arms. She continued:
"At the end of the day y'all. On some real sh*t. When you in a marriage and a commitment, and I grew up with this man and he's hurt me. And it's crazy because he's also help me grow to become the woman I am today. But when you hurt somebody and you dismantle a bond. That's the hardest thing to get over. Heartbreak is like the worst thing to get over."
Even though she had the entire audience in tears as well, Rasheeda attempted to gather herself and then she directly addressed Kirk and explained to him the people he hurt the most by stepping out on his family was their two children together. "More than anything, this is a lesson for you," she told her husband.
"[This is a lesson] for you to understand what you've done. You know we have children and that's the main thing that bothers me. We have children that look at you like a f**king superhero. You are a father and for you to do this, you didn't think about [the] consequences of this. And not only did you hurt me, but you broke me."
The married couple's season six storyline was not just for show; it was real life. After much pressure, Kirk admitted to cheating on Rasheeda with 27-year-old Jasmine Washington. The affair may have also produced a child. Jasmine's ex Logan was excluded as being the father, increasing the likelihood that Kirk is Jasmine's baby daddy.
Kirk and Rasheeda's marriage has been tested and survived throughout the years. But his latest betrayal may be the final straw for Rasheeda.
Part one of the LHHATL reunion airs Monday, July 10 on VH1.
Be the first to receive breaking news alerts and more stories like this by subscribing to our mailing list.