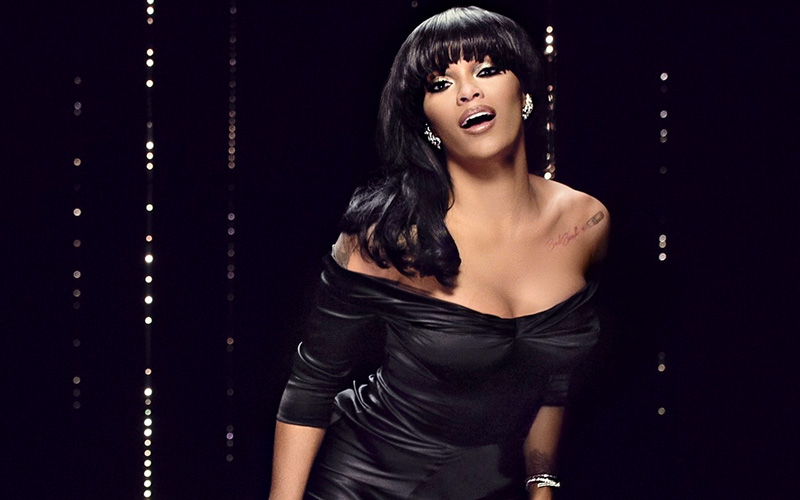 As you may (or may not) have heard, after six crazy seasons, Joseline Hernandez has reportedly quit Love & Hip Hop Atlanta.
Though nothing has been confirmed by production (we'll have to wait and see what goes down in the two-part reunion), there are enough credible reports floating around — even words from Joseline's own mouth — that we can pretty much concur that Joseline has really walked away from the show that made her a household name.
READ MORE: LHHATL Season 6 Reunion Spoilers: Jessica Dime Fights, Joseline Quits & Is Kirk the Father?
But the question many fans are asking is why did Joseline quit Love & Hip Hop Atlanta? Well, according to The Jasmine Brand and even Joseline herself, there are a number of reasons.
1. Joseline and production could not get along, and working with her is a "nightmare," sources said.
When executive producer Mona Scott Young and her team created Love & Hip Hop Atlanta in 2011/2012, they basically built the show around Joseline Hernandez and Stevie J. If you go back to the very first season, you'll see that the main storyline was the love triangle between Joseline, Stevie and Mimi Faust.
In fact, on the first "LHHATL: Dirty Little Secrets" episode, which aired a couple of years ago, one of the producers recalled seeing Joseline and Stevie fighting in the parking lot where they were hosting interviews for prospective cast members. This was before cameras were even brought into the picture. So VH1 and Monami Entertainment (Mona's company, which produces the show) knew exactly what they were getting into when they hired Joseline.
Over the years, Joseline has been combative with production, with her belligerence growing season after season. Fast forward to Season 6, and things have just gotten totally out of control, which explains why we rarely saw Joseline this year. In fact, on the Season 6 finale, which aired Monday night (Jul. 3), producers talked about how hard it has been to work with Joseline over the past 5 years. Interlaced with scenes showing her fighting with security and cursing out crew members was the following quote from production:
"Over 6 season of Love & Hip Hop Atlanta, Joseline has always been difficult for security and producers. As production wrapped on Season 6, Joseline became increasingly uncooperative. Joseline refused to answer interview questions or show up for scenes. And production was forced to work around her.

"After learning that Stevie J stood her up [for the Wendy Williams interview], Joseline would not allow production to film her in New York. Her appearance on the Wendy Williams Show was cancelled.

"Unfortunately we do not know whether or not Joseline will show up to sit on the stage with her castmates for Reunion."
Meanwhile, production sources revealed to The Jasmine Brand that working with Joseline was a "nightmare."
"It's usually a challenge to work with Joseline and it's getting worse and worse," one source revealed. "She was a headache for producers all season long and the drama that she had with Stevie J made it worse. It was more unbearable than usual for everyone that worked with her." The source added, "The show created this monster and at this point, she's more of a liability than an asset to the show."
2. Joseline was mad that Stevie J didn't show up to do The Wendy Williams Show with her.
On the LHHATL Season 6 finale, Stevie J revealed that Joseline had booked an interview with Wendy Williams to introduce their daughter Bonnie Bella to the world and to show off that they were a "happy family." Well, as it turns out, Stevie wanted no parts of that because they are nowhere near "happy." This apparently set Joseline off, and she tried to get Wendy's producers and VH1 to actually FORCE Stevie J to do the interview.
They refused and Wendy's team canceled the appearance because "they only wanted to do it with the two of them, not just Joseline," a source close to production for the Wendy Williams Show revealed, which pissed Joseline off even more.
"Producers weren't going to make Stevie do Wendy because it wasn't something that they arranged and it wasn't something that he was required to do," the source said.
3. Joseline, still apparently upset with VH1/Monami producers for not having her back in the Wendy situation, was overly demanding at the reunion.
According to The Jasmine Brand's sources, Joseline did show up to the Season 6 reunion, but not without a list of demands:
"She ONLY wanted to be filmed in her dressing room and NOT on stage with the rest of the cast. She wanted to hand-pick who she would interact with and kept trying to dictate how she would participate."
Fed up with her demands, production basically told her to abide by the same rules as everyone else (i.e. one monkey don't stop no show), and Joseline responded by threatening to quit if they didn't meet her demands. Production's response? "OK GIRL, DO YOU."
"Production and the network refused to give in to her outlandish, disrespectful behavior. They called her bluff and let her quit."
4. Joseline's real beef is with Mona Scott-Young.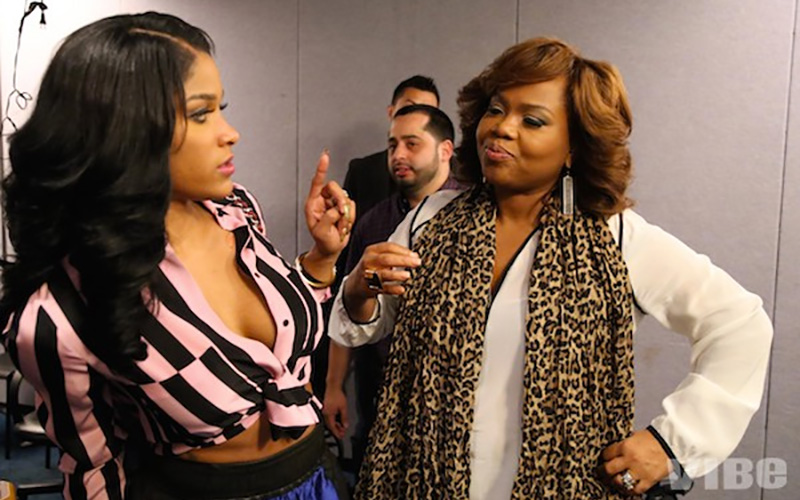 Last month, Joseline hopped on Instagram Live and said that she was ready to "spill tea" on how Mona Scott-Young treats her and other cast members. She even asked her followers to "hashtag" Oprah because she wanted to sit down with her to put Mona on blast.
"I need ya'll to have y'all phones ready to record what I'm about to tell you about this b**ch Mona [Scott-Young] and how she muthaf**king treated her cast members and all the sh*t that she's done to us throughout the muthaf**king years. I'ma let everybody know. I want you to hashtag Oprah and I want to go sit down with Oprah. Can y'all hashtag that?"
https://www.instagram.com/p/BUx7sPOAMs2/
Mona hasn't commented on the situation, and Oprah so far yet to respond to Joseline's request for a "sit down."
5. Joseline says Monami Entertainment and VH1 owe her money, but sources say Joseline just wants sympathy from fans.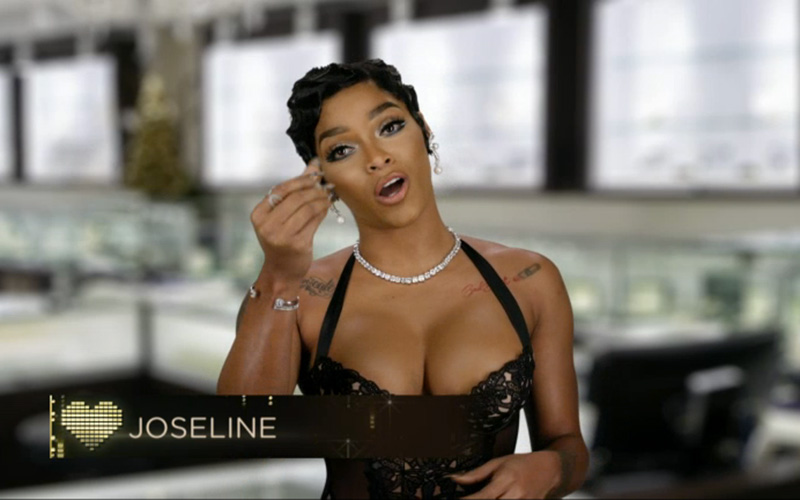 Over the past month, since it was first reported that Joseline had quit Love & Hip Hop Atlanta, Joseline has implied that it was over money and not her combative attitude.
As a matter of fact, Joseline hopped on Instagram live AGAIN Monday night (Jul. 3) after the Season 6 finale aired, and went off on Mona and co. for making her look bad.
Joseline also says that she is owed AT LEAST $150,000, mostly from her executive producer credits for her baby special, "Joseline's Special Delivery," which she claims brought over 2 million viewers.
"So y'all made me [look] like I'm just this crazy person, and everything that went on in the show wasn't [because] of Mona Scott-Young. Mona, let's just keep it real. I quit the show, so now y'all wanna run back these [videos] that I did three years ago… You mad because you owe me money, and you on some bullsh*t."
Joseline went on to say that producers on the series actually encourage them to fight, despite reports saying otherwise, and Mona "f**ked up" Kirk and Rasheeda's marriage. She also claims that they didn't abide by their contract with her and purposely didn't allow her to see the budget for her baby special so that they could hide money from her.
"Stop trying to showcase me as this crazy person, Mona. You know it's not like that," Joseline continued. "You would've never gave me a budget for a delivery special that no other cast member was in but me, my family, my kid and my friends… How am I all of a sudden so crazy?"
"F**k y'all show," she added, "and at the end of the day, we're gonna take it to court."
Meanwhile, The Jasmine Brand's sources say that the only reason Joseline is implying that she quit over a paycheck is because she wants to gain sympathy from fans.
"Dont' get me wrong, Joseline brings a lot to the show," the source said, "but she didn't make the show and there are WAY more people that want an opportunity without tormenting production in the process. She'll find that out."
Love & Hip Hop as a whole gets a bad rep for being "scripted," but none of this sounds scripted at all. Joseline seems genuinely pissed, and it really looks like she's left the show for good this time. Guess we'll have to wait and see how things play out from here.
The first of the two-part LHHATL Season 6 reunion airs next Monday (Jul. 3) on VH1.
Be the first to receive breaking news alerts and more stories like this by subscribing to our mailing list.