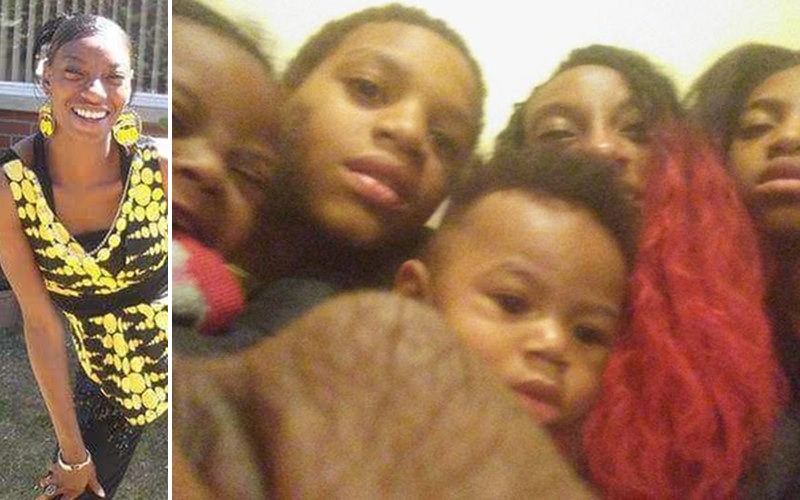 Four children are left motherless after two Seattle police officers shot and killed a 30-year-old pregnant woman. In front of three of her children, Charleena Lyles was killed by the police who were dispatched to help her. Here are few things you need to know about the police killing of Charleena Lyles.
Charleena Lyles was killed by two white Seattle police officers after calling to report a possible burglary.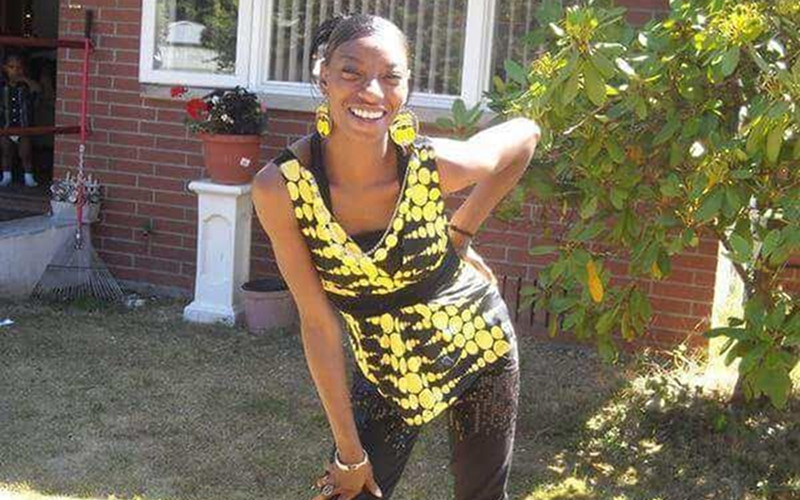 Seattle police responded to burglary call at Brettler Family Place — an apartment complex for formerly homeless families — on Sunday (Jun. 18), just after 10 a.m. Two officers entered the fourth-floor apartment of Charleena Lyles, who reportedly placed the burglary call.
According to police, shortly after arriving, Lyles began holding a knife. Both officers then opened fire on the pregnant woman. She was hit in the abdomen and chest. Police performed first aid, but Lyles was pronounced dead on the scene when firefighters arrived.
Seattle Police Det. Mark Jamieson says a woman was shot multiple times by 2 responding officers to burglary call, kids in apartment at time pic.twitter.com/yUErx5WI6N

— Bettina Hansen (@bettinahansen) June 18, 2017
In a statement regarding the shooting, SPD says both officers "were equipped with less lethal force options, per departmental policy." The shooting will be reviewed by SPD's Force Investigation Team and the Office of Professional Accountability.
Lyles was a black woman and several members of her family believe race was a factor in the shooting.
Though the two officers have yet to be identified, it is confirmed they are both white and will be placed on administrative leave while the incident is being investigated.
Lyles' family questions why such deadly force was used on a three-month pregnant woman suffering "mental health issues."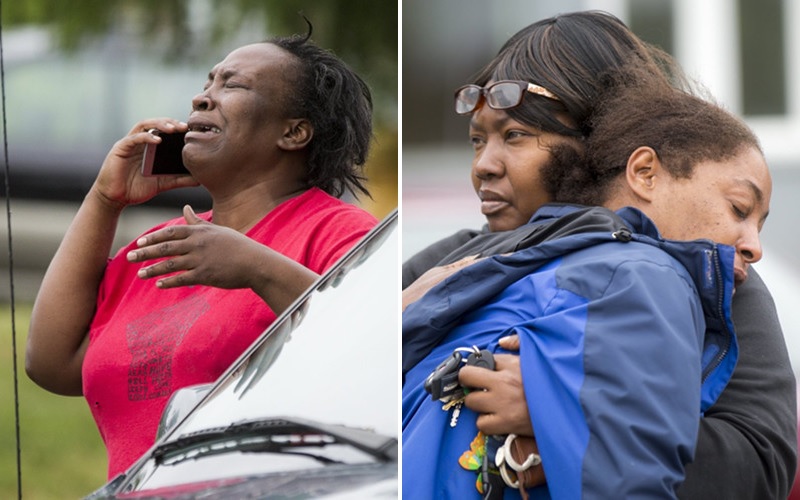 Family members say Charleena Lyles has been battling mental illness for the past year and also revealed she was currently pregnant with her fifth child. They question the decision to use deadly force, even if she was, in fact, wielding a knife.
"Why couldn't they have Tased her?" asked Lyles' sister Monika Williams, who described her as tiny. "They could have taken her down. I could have taken her down."
"She was not a person you would fear or feel intimidated by," Domico Jones, Lyles' brother said.
The two siblings also said Lyles had been battling "mental health issues" over the past year. The family was trying to help her, but her issues were currently untreated.
Charleena feared losing her children because of her mental illness. Three of her kids were present during the shooting.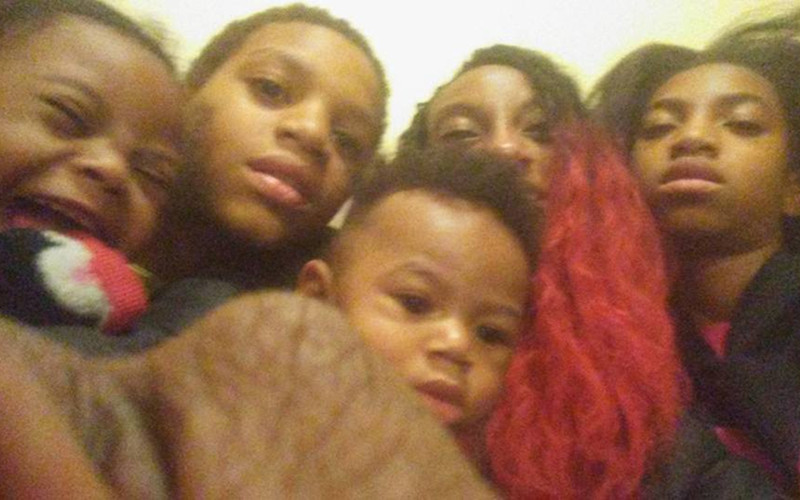 Because of Lyles' recent mental health issues, her family says she was afraid authorities would take her children, including one who has Down syndrome. This may explain why she was armed with a knife.
Three of Lyles' four children were in the apartment when police shot their mother. They were reportedly two boys and a girl, ages 11, 4, and 1. However, it is unclear if they actually witnessed the shooting.
Lhora Murray lives below Charleena Lyles' apartment and police gave her the three children to watch over following the shooting. "They shot my mom," the 11-year-old reportedly told Murray.
"There's no reason for her to be shot in front of her babies," Monika Williams, Lyles' sister yelled at reporters.
A prior police encounter with Charleena holding a pair of scissors caused two officers to respond to the June 18 burglary call.
So why did two cops respond to a call that typically only dispatches one? Police encountered Lyles earlier this month. However, instead of a knife, she was holding a pair of scissors during this incident and threatened officers.
Police responded to Lyles' apartment earlier this month involving an incident with her boyfriend. Her sister says she was armed with scissors as protection from her boyfriend. "She didn't charge nobody or nothing," Williams added.
Nonetheless, Lyles was arrested June 5 on charges of harassment, obstruction of a public official, and harassment of law enforcement officers. The obstruction charge was issued because Lyles refused to hand over her child to officers while still holding scissors.
Williams said Lyles was still afraid of her children being taken away and would only release her child once Williams arrived on the scene.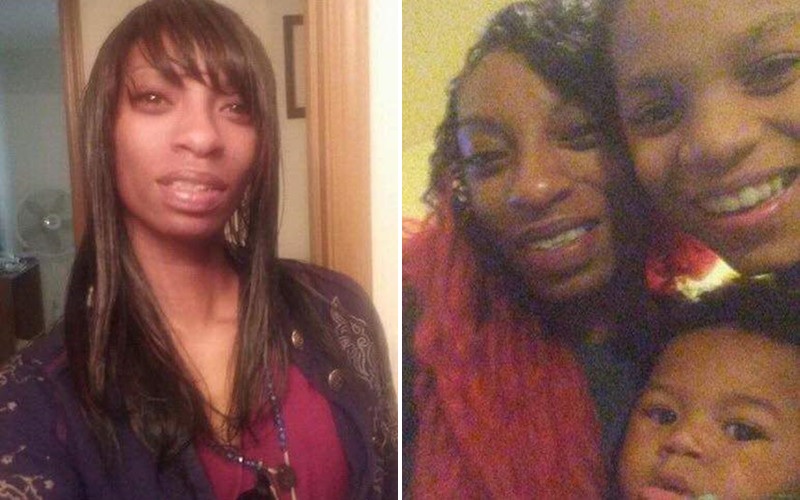 Lyles was released on June 14, allegedly under the condition that she receive mental health counseling. However, this could not be confirmed.
Because of this prior incident, the June 18 call was flagged "hazard information" that "presented an increased risk to officers," Detective Mark Jamieson told reporters, explaining the need for two officers.
The SPD released a redacted audio recording of the shooting. An officer yells "Get back! Get Back!" just seconds before several gunshots are heard.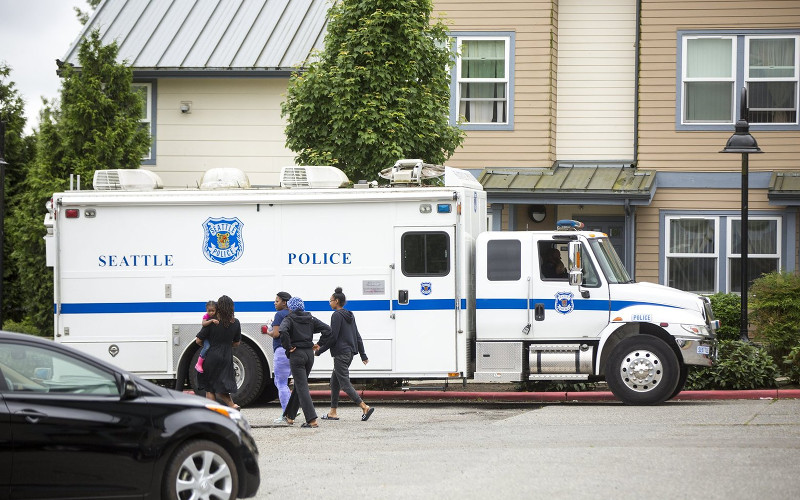 The Seattle Police Department released audio of the June 18 incident on Monday (Jun. 19). The audio adds context to the moments before the shooting and when the two officers opened fire.
Via The Seattle Times:
"Hello, good morning," one of the officers says in the audio. "You call the police?"
The officers continue to speak with Lyles and ask her about a reportedly stolen Xbox.

Shortly after, for reasons that are not clear from the audio, the situation escalates and an officer says, "We need help."

"Hey! Get back! Get back!" an officer shouts before an eruption of gunfire.
The audio was captured via video dashboard cams in the police cars and was heavily redacted before being released to the public.
Before arriving to her apartment, the two unidentified officers could also be heard discussing Lyles' prior scissors incident with SPD.
Via The Seattle Times:
"She let them in, then she started talking all crazy about how the officers weren't gonna leave," one of the officers says, referencing a previous call.

An officer mentions scissors.

"Wait, is this the one with like the three kids?" one officer says on the audio before the shooting.

The other officer responds: "Yeah, so this gal, she was the one making all these weird statements about how her and her daughter are going to turn into wolves."
Videos recorded prior to Charleena Lyles' shooting show police arriving to her apartment complex wearing tactical gear.
The Stranger reporter Steven Hsieh tweeted a video that show police arriving at Lyles' apartment building (Brettler Family Place) in tactical gear. The video was recorded on Sunday (Jun. 18) prior to the shooting.
Another video from the same neighbor shows officers in tactical gear heading towards the apartment building. pic.twitter.com/kdY2mxhTxQ

— Steven Hsieh (@stevenjhsieh) June 18, 2017
The neighbor who captured the footage did not want to be identified. The neighbor also recorded another video showing police talking to an unidentified man.
Neighbor, who does not want to be identified, shot this video prior to shooting. Said SPD we're talking to man in apt. pic.twitter.com/OWxEz6Lzxr

— Steven Hsieh (@stevenjhsieh) June 18, 2017
It's unclear if the police in tactical gear were connected to the Lyles' burglary call or her shooting.
The Seattle Police Department has a history of using excessive force against people with mental issues.
The Seattle Police Department has been under a federal consent decree since 2012 after the Department of Justice found the SPD uses excessive force against people with mental issues or substance abuse.
The 2011 investigation that resulted in the decree did not find the SPD had a pattern of discriminatory practices, but noted that some of its policies raised "serious concerns" on the issue of biasness.
The independent monitor that oversees the SPD's policy reforms noted in April that the use of excessive force had gone down and that it did not negatively impact officers' ability to do their jobs. Seattle crime rates have also remained steady.
More than 100 people held a vigil for Charleena outside her apartment complex to pay their respects and support the Lyles family.
People attend memorial/vigil for Charleena Lyles in #Seattle's Magnuson Park. Developing story on police shooting: https://t.co/47q8HVWxrd pic.twitter.com/nqJVLhbNWf

— Ken Lambert (@SeaTimesFotoKen) June 19, 2017
On Sunday evening (Jun. 18), more than 100 people gathered outside the Brettler apartment complex to hold a vigil for Charleena. Photos of Lyles and her children were placed on the back of chairs and spelled her name on the pavement with lit candles.
A GoFundMe page has been created to support Lyles' children and family.
Be the first to receive breaking news alerts and more stories like this by subscribing to our mailing list.