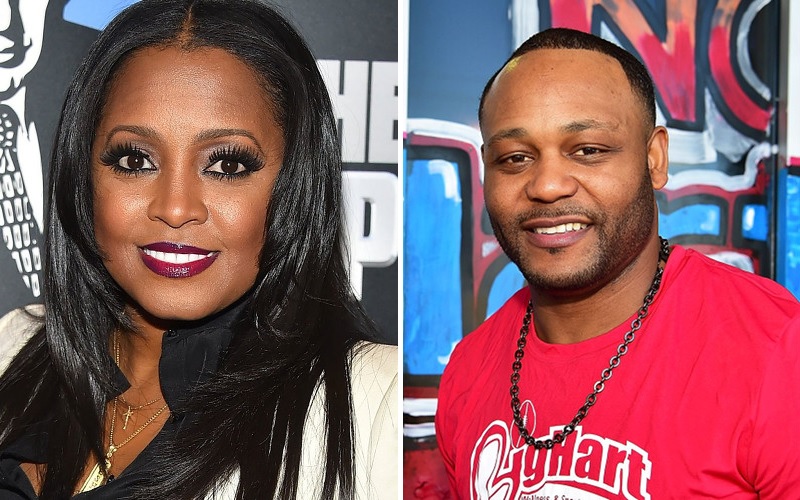 In a saga that has played out like a Love & Hip Hop storyline rather than an episode of The Cosby Show, Keshia Knight Pulliam's messy relationship drama continues. We now have an update on the paternity test Pulliam's soon-to-be ex-husband, Ed Hartwell, so desperately wanted.
According to a TMZ report, a paternity test has proven Hartwell is the father of Pulliam's newborn daughter, Ella Grace. However, while Hartwell accepts the two-month-old is his child, he has no plans to help provide for the child financially, at least not right now.
Hartwell states in new divorce documents that he does not believe Pulliam is in need of "emergency financial support" and wants to hold off paying her any money until the court decides on child support payments.
He argues Pulliam is financially stable (most likely referring to her Cosby money) and that she is not taking into account his financial needs, such as preparing a nursery in his own home.
Pulliam and Hartwell's divorce has been extremely messy. They have each accused the other of being "mentally and emotionally abusive" and unfaithful during their 6-month marriage. Cops were even called to Pulliam's home in September after Hartwell attempted to enter the home without permission to retrieve a few of his personal belongings (Pulliam was not at home at the time).
Ella Grace is the former couple's only child together. Hopefully, Hartwell will pay up once child support is ordered by the court.
Be the first to receive breaking news alerts and more stories like this by subscribing to our mailing list.