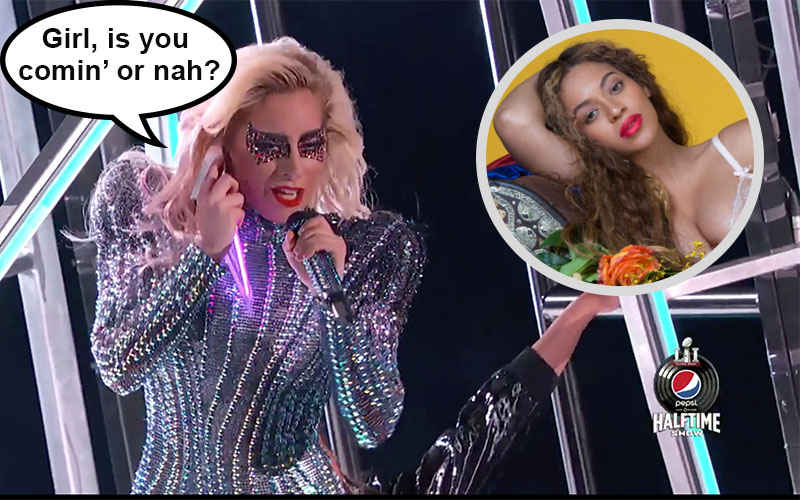 We have waited 8 god-awful long years and just when we thought there would be relief, hope was snuffed out like its name was Hillary Clinton.
Back in 2009, when Lady Gaga was the absolute hottest thing in pop music, she teamed up with Beyoncé for a 1-2 punch collaboration. She hopped on Bey's "Video Phone" and did her best impression of Beyoncé (these are her words, not mine) in the video. It was cute but felt a little forced.
But when Beyoncé returned the favor and turned up on Gaga's track, "Telephone," from her EP The Fame Monster, wigs were snatched. And then when the epic music video, which was directed by Jonas Akerlund, came out and took not only people's wigs but also their eyebrows and edges, life was truly given.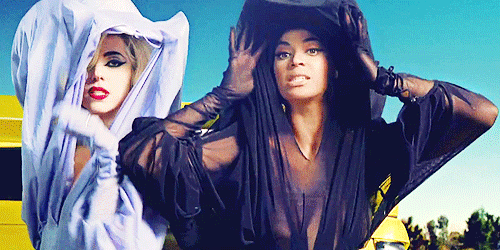 It was only a matter of time before these two dynamic divas would give us an earth shattering live performance of this potently powerful pop duet. Or so we thought.
The 2010 Grammys came and went (both women actually performed at the show) and nothing. The 2010 VMAs came and went and neither woman performed, even though the video was nominated for Video of the Year, alongside Gaga's video "Bad Romance," which did win. And then as time dragged on, we pinned our hopes on Gaga's 2013 performance at the iTunes Festival, or Beyoncé's Super Bowl performance in 2013. Even when Beyoncé attended the HBO taping of Gaga's Monster Ball Tour, still nothing.
Then, when Gaga was announced as the performer for this year's Super Bowl Halftime Show, I thought: Ah! This will be it. Gaga has been saving her first-ever live performance of "Telephone" with Beyoncé for her Super Bowl performance! That would certainly be something worth the wait.
And apparently, I wasn't the only one expecting a newly-pregnant Beyoncé to come tottering out on stage when "Telephone" started up during Gaga's Super Bowl set.
https://twitter.com/1942bs/status/828413236974383104
https://twitter.com/HollywoodJustin/status/828467576753704960
Um hello Gaga & Beyonce we're about ready for a Resistance Reunion. pic.twitter.com/I4v5xOBQTh

— Ashly Perez (@itsashlyperez) February 6, 2017
But our dreams, unlike what the Disney song claims, were not meant to come true. Beyoncé did not emerge on stage during the Super Bowl (even though it was in her freakin' hometown, Houston!!) and yet another opportunity for Gaga and Beyoncé to deliver a live performance of "Telephone" has gone by.
Our last hope is Beyoncé's headlining gig at Coachella this year, where she's rumored to be bringing along some special guests. Could one of them be Lady Gaga?
Who knows? To be honest, since neither has ever publicly commented on the subject, it's hard to know why the two have never jumped on stage together despite collaborating on two songs together. It does, from outside appearances, seem that the warmth and friendship between Gaga and Beyoncé has died down.
Gaga has not wished Beyoncé congratulations on her pregnancy nor did she offer any congratulations or words of encouragement for Beyoncé's ground-breaking Lemonade project. Back in 2009 tho, Gaga would've crowed about it because she was in love with all things Bey and couldn't stop gushing about her. But that's just reading the tea leaves in social media and could mean nothing.
Let's start fasting and praying for a breakthrough at Coachella later this year, shall we?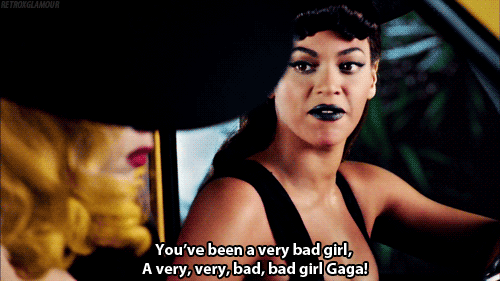 Be the first to receive breaking news alerts and more stories like this by subscribing to our mailing list.