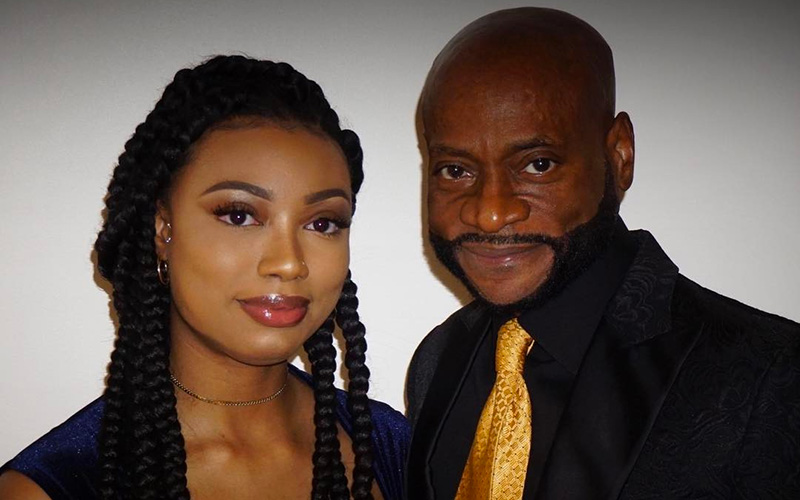 Following the news of Bishop Eddie Long's death Sunday morning (Jan. 15), the New Birth pastor's daughter Taylor took to Instagram to share a few words about her late father.
"I love you Dad. Thank you for being perfect. I cherish every moment i've shared w/ you even up to your last breath. I don't blame God for wanting you back, i would too. everything i do is for you, it's been my honor to be your daughter. thank you for being the greatest example of a wonderful father & husband. You kicked cancers ass! Job Well Done my angel."
PREVIOUSLY: New Birth Missionary Baptist Church Pastor Dead at 63
Bishop Long's death was announced during Sunday morning church services. "Today it is with great sadness I announce that our bishop has transitioned," Bishop Christopher C. Smith said. "He's no longer in pain. He's no longer dealing with the complications that he had to deal with."
RELATED: Bishop Eddie Long's Cause of Death: How Did He Die?
An official statement from the church revealed Bishop Long died early Sunday morning after "a gallant private fight with an aggressive form of cancer." The statement added that Bishop Long "maintained his commitment" to God "as he proclaimed that cancer would not kill his faith nor his spirit."
Long reportedly delivered his final message to New Birth as the church brought in 2017. "He told the church that God was already working in our favor and what we have been praying for was already manifested," the statement read.
The Bishop's wife of the past 27 years, First Lady Elder Vanessa Long, released her own statement, saying that she was happy for him to finally be "at peace."
"I am confidant through my belief in God that my husband is now resting in a better place," Vanessa Long said. "Although his transition leaves a void for those of us who loved him dearly, we can celebrate and be happy for him, knowing he's at peace."
In addition to his wife Vanessa and daughter Taylor, Bishop Eddie Long was survived by three sons, Eric, Edward and Jared, as well as three grandchildren. Long was 63 years old.
Be the first to receive breaking news alerts and more stories like this by subscribing to our mailing list.