After battling "an aggressive form of cancer," megachurch pastor Bishop Eddie Long passed away Sunday (Jan. 15). His Georgia church, New Birth Missionary Baptist confirmed the news.
It has been known for several months that the bishop was dealing with an undisclosed "health challenge." However, concerns of his health grew as he emerged in late December looking extremely thin.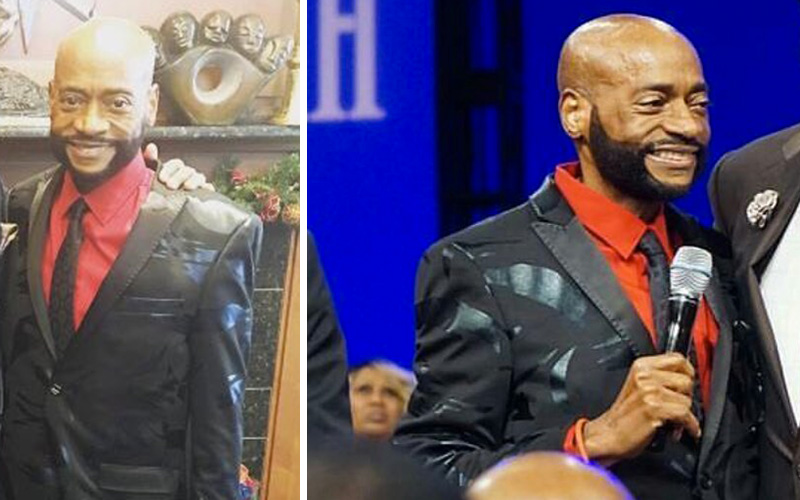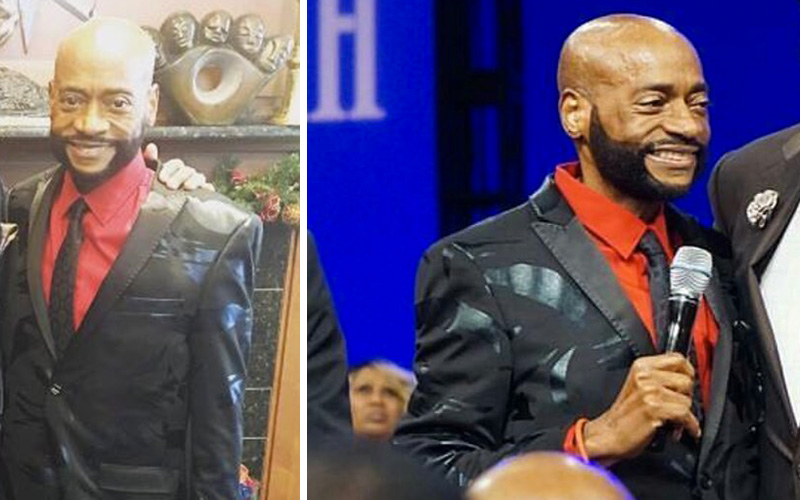 Through his health battles, his wife of 27 years has remained by his side. Here are some things you need to know about Vanessa G. Long (57).
Vanessa Griffin Long is a Columbus, Georgia native and received a B.S. degree in office management from Morris Brown College.
Vanessa Griffin Long grew up in Columbus, Georgia and attended Carver High School. She was described as a quiet student, but was well-known by her fellow classmates as she was a library assistant, an office aide, kept statistics for the basketball team, and sang in school and church choirs.
Vanessa was crowned "Miss Carver High" 1975-76 by the student body and was also named an Outstanding Senior.
She later attended Morris Brown College in Atlanta and earned a Bachelor of Science degree in office management. Her first job was with the federal government.
Vanessa and Bishop Eddie Long wed in 1990, but she was his second wife.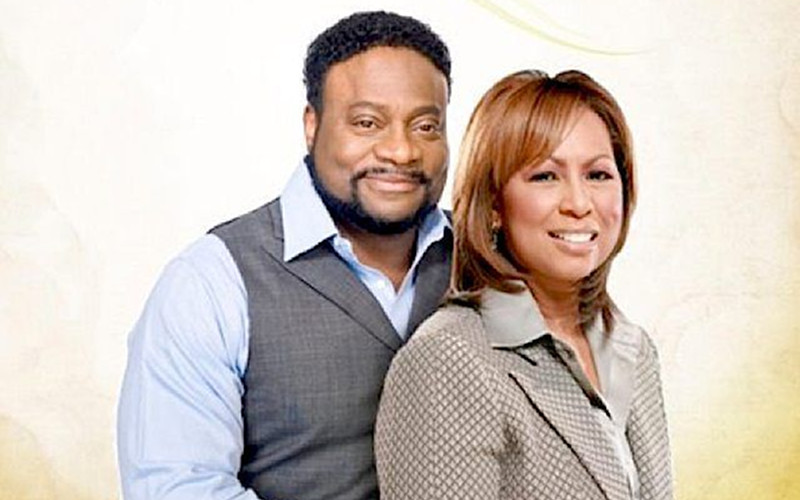 Vanessa was introduced to Bishop Eddie Long by one of her co-workers who attended New Birth Missionary Baptist Church. They were married in 1990 and have three children together (sons Eric & Jared and daughter Taylor).
However, Vanessa was Bishop Long's second wife. He was previously married to Dabara S. Houston. The two wed in 1981, but divorced in 1985 due to Long's "violent and vicious temper" as described by Houston. She says she was subjected to "cruel treatment" by Long and "had to flee the couple's Fairburn home [with their 2-year-old son] to ensure their safety.
Long denied all of Houston's allegations, but Houston was granted custody of their son, Edward, in 1985.
Vanessa responded to sexual misconduct allegations against Bishop Long by filing to divorce.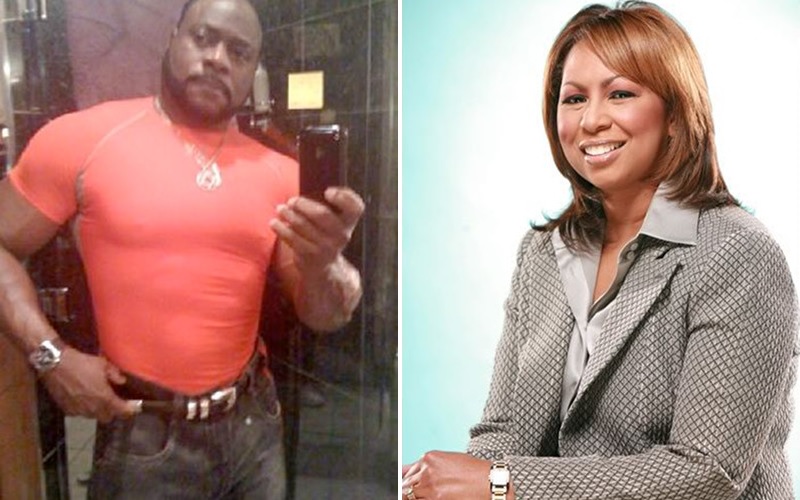 In 2010, four men accused Long of sexual misconduct and coercing them into sexual relationships when they were teenagers. Long, who held an anti-gay stance and hosted "homosexual cure" programs and "Sexual Restoration" conferences, denied all allegations. The cases were settled out of court in 2011, but the settlements were never publicly disclosed.
However, the allegations affected Vanessa and Long's marriage. Vanessa filed for divorce in December 2011. She initially planned to withdraw the petition, but decided to go ahead with the divorce.
She released in a statement:
"After a great deal of deliberation and prayer, I have decided to terminate my marriage to Bishop Eddie L. Long. Accordingly, I authorized my attorneys to file for divorce on December 1, 2011.

It is my sincere hope that this matter can be resolved expeditiously, harmoniously, and fairly. I ask that you respect my privacy and that of my family, as my attorneys and I have agreed that we will not try this case in the media, and I do not intend to make any further statements concerning this matter."
Following Vanessa's divorce filing, Eddie Long announced he would be taking a leave from New Birth to focus on "some family business." He told assured his congregation, "I'm still your pastor, you will receive my direction."
Long also released this statement:
"God has blessed us with a wonderful family. Vanessa is, and has always been, a loving, dedicated and committed wife and mother. My love for her is deep and unwavering. It remains our sincere desire to continue working together in seeking God's Will in these circumstances."
Vanessa decided to give her marriage a second chance and felt her experience could help other women "going through a storm."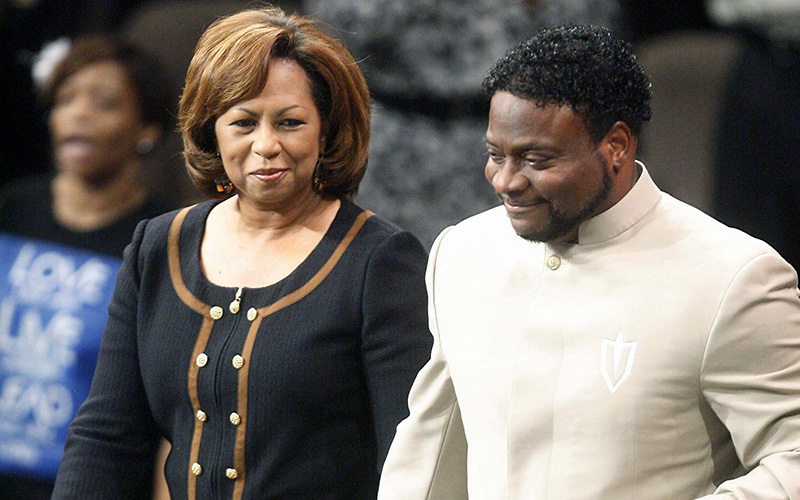 Though the documents stated their marriage was "irretrievably broken" with "no hope of reconciliation," Vanessa eventually decided to drop the divorce. She explained her decision during an August 2012 Heart to Heart event for women at New Birth:
I was in the middle of a storm, and I got off the ship. I realized that the best thing I could do was to let you see me as a woman, just like you. A woman capable of making good decisions and a woman capable of making bad decisions. Instead of condemning myself, I can use what happened as an opportunity to minister myself to someone else going through a storm.
Vanessa says, though her husband's passing leaves a void, she believes in now in peace and resting in a better place
Vanessa released a statement via the Atlanta Journal-Constitution regarding her husband's death.
"I am confidant through my belief in God that my husband is now resting in a better place. Although, his transition leaves a void for those of us who loved him dearly, we can celebrate and be happy for him, knowing he's at peace."
Vanessa supported Bishop Long throughout his illness, even standing by him in October 2016 as he told their congregation that God had healed him from his then-undisclosed "health challenge."
Regarding Bishop Long's passing, New Birth's statement says he battled "an aggressive form of cancer."
Be the first to receive breaking news alerts and more stories like this by subscribing to our mailing list.