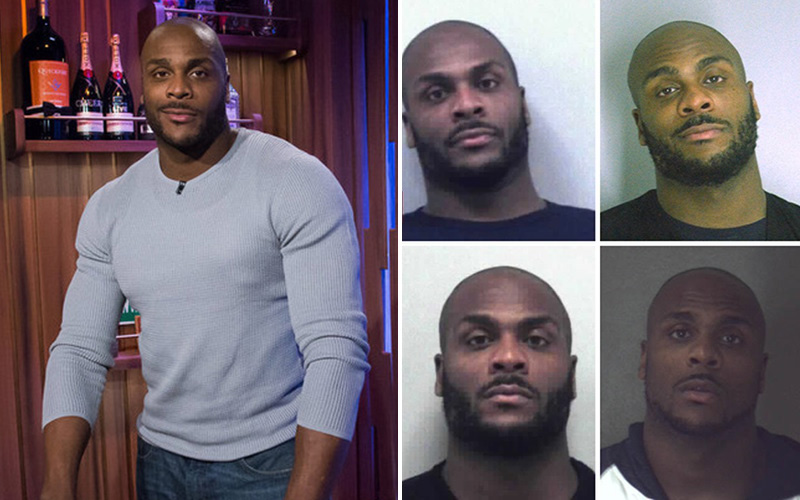 Women from the Real Housewives franchise don't just love the bad boys, they fall for straight up criminals.
Kenya Moore's latest hire put her on blast after he felt Kenya and the show have portrayed him as an abusive boyfriend. Well, it might not be too far off the mark because homeboy apparently has a long rap sheet.
TMZ has obtained Matt Jordan's rap sheet and posted several of his mugshots online on Monday (Dec. 12). According to the site, Jordan has been arrested at least 4 times in 2016 alone. His first arrest occurred in March after he was pulled over for swerving, but arrested due to an outstanding warrant.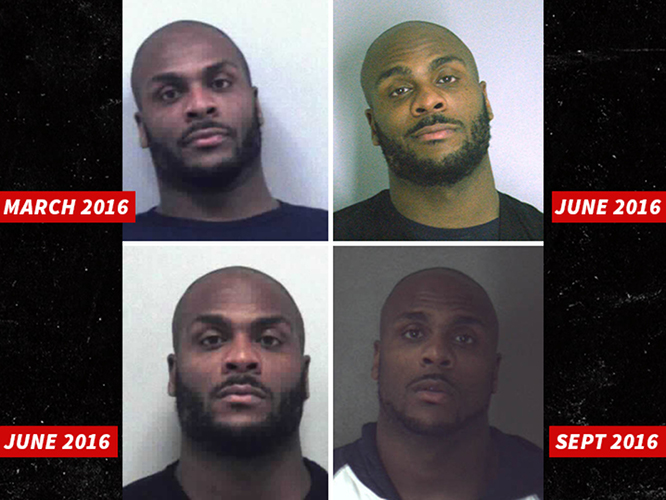 He was arrested twice in June! The first for speeding and driving with a suspended license. He was back in handcuffs just two days later for a failure to appear warrant.
TMZ also reports the fitness trainer and Bravo star was Tased during his fourth arrest of the year.
In September, Jordan was driving past cops and allegedly shouted homophobic slurs at them. Things escalated and officers ended up firing a Taser into his back, which they say he ripped out and fled into the woods. Cops went to his car, found his ID and arrested him 4 days later for felony obstruction and misdemeanor disorderly conduct.
Kenya and Jordan have had a volatile relationship since they began "dating." Over the summer, Moore claimed Jordan kicked down her hotel room door, trashed the room, and broke her sunglasses after the two got into an argument.
The latest episode of Real Housewives of Atlanta showed Jordan breaking Kenya's glass garage door, after she refused to let him into her house. Kenya stated that she could "bury" Jordan based on the things he has done, but chooses not to.
According to TMZ:
Kenya's also accused him of throwing her clothes out of her house during an argument, damaging her property, breaking into her garage and spray-painting her security cameras. Jordan was not arrested for those alleged incidents.
Jordan claimed on camera and during an Instagram rant, that he is not what the show portrays him to be. He insists Kenya is a liar and is "manipulative and fundamentally deceptive."
I don't think I can argue with that Kenya assessment. However, she nor RHOA producers/editors can be blamed for these mugshots and arrests. That's all on Jordan!
Be the first to receive breaking news alerts and more stories like this by subscribing to our mailing list.