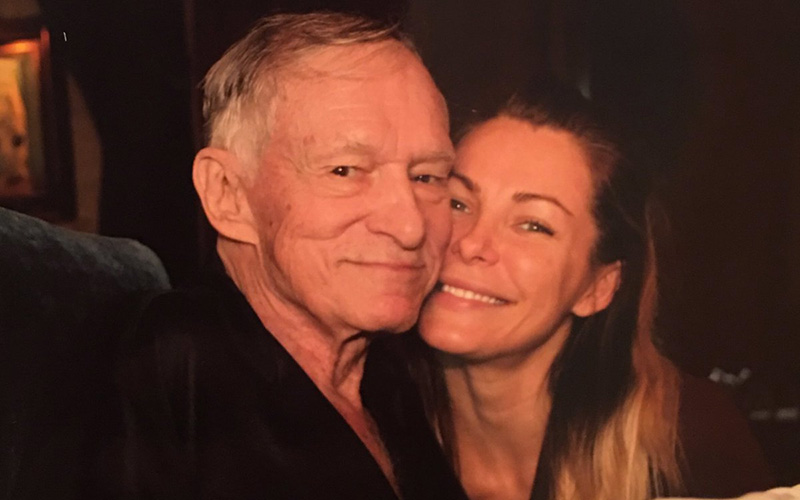 They say legends never die, but rumors that the legendary Playboy founder has died are swirling. Hugh Hefner is 90 years old and a player can't play on forever.
On December 10th, Hefner's exes Karissa and Kristina Shannon posed on Instagram that Hefner had passed away.
https://www.instagram.com/p/BN0z_cwA01S/
However, Hefner's official Twitter seemed to contradict that claim. He tweeted that he was enjoying a movie that night with his wife, Crystal, and even included a picture of him and her.
https://twitter.com/hughhefner/status/807480815739281408
However, the choice of movie is…ominous, to say the least. "The Big Sleep?" You could say that's a deadly joke to make in this situation. And it's possible that picture is an old one.
In light of the tweet, the Shannons were raked over the coals by the internet for claiming Hefner was dead, but they stuck to their guns.
Karissa Shannon implied Playboy was trying to cover up his death and said that they had yet to release a statement because they didn't want to affect the brand. She also said that Hefner wouldn't want people making a big deal about his death. Too late for that now.
https://www.instagram.com/p/BN3GMJ3A3AB/?taken-by=karissashannon1
Kristina also posted a video of Hefner to "prove" his condition was pretty bad and he's been on death's door for a while. Unsurprisingly, a lot of commenters find this to be pretty disrespectful. If Hefner's really dead, these ladies would probably be better served waiting for the truth to come out rather than making more posts.
Meanwhile, Hefner's account posted another tweet on December 11th:
https://twitter.com/hughhefner/status/808154125665849344
Either the Shannons are wrong about Hefner being dead, they're right and Playboy is covering it up….or Hefner is tweeting from beyond the grave. What do you think the truth is?
Be the first to receive breaking news alerts and more stories like this by subscribing to our mailing list.