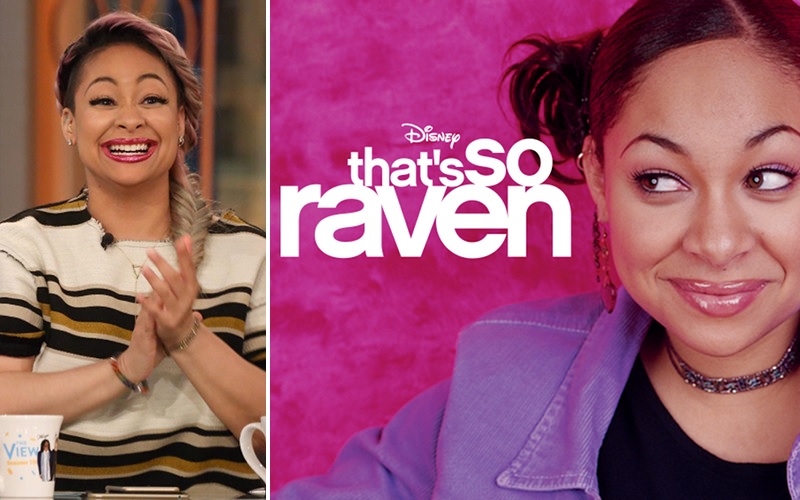 Love her or hate her, Raven-Symoné is the gift that keeps on giving.
The former child star-turned talk show host, made two huge announcements on The View Thursday morning (Oct. 27). Raven announced that a That's So Raven reboot is in the near future. However, in order to bring back this Disney Channel classic, she will have to vacate her seat at the "View" table.
"I'm excited and sad, but mostly excited. I have an announcement to make: No, I'm not pregnant… There's no title yet, but I'm calling it That's So Raven 2. … It's Raven Baxter. It's still me. But I am a mother this time. I'm going to be a single mother raising two kids, and one of them learns that she has visions."
The show will feature an older Raven Baxter raising two children, with one having the psychic gift, which is only going to lead to hilarious hijinks. Raven will executive produce the series (as she did the final season of the original) but it's still unknown if any other characters from original show will appear. Though, it's not an official That's So Raven reboot without Chelsea and Eddie (and we ALL know he won't be nowhere NEAR a part of it, smh).
However, with this gift from the Disney Channel gods, came some bittersweet news. After 1-and-a-half seasons as a host, Raven will depart from The View. Many probably see this as a delight, but I personally enjoyed having Raven's offbeat opinions at the table. Her brand of humor was simply a breath a fresh air for the daytime staple. Her last live appearance will reportedly be in December.
Details for "That's So Raven II," such as casting and premiere date, have yet to revealed. But I can already tell you, I will be watching, and I'm not ashamed!
Be the first to receive breaking news alerts and more stories like this by subscribing to our mailing list.