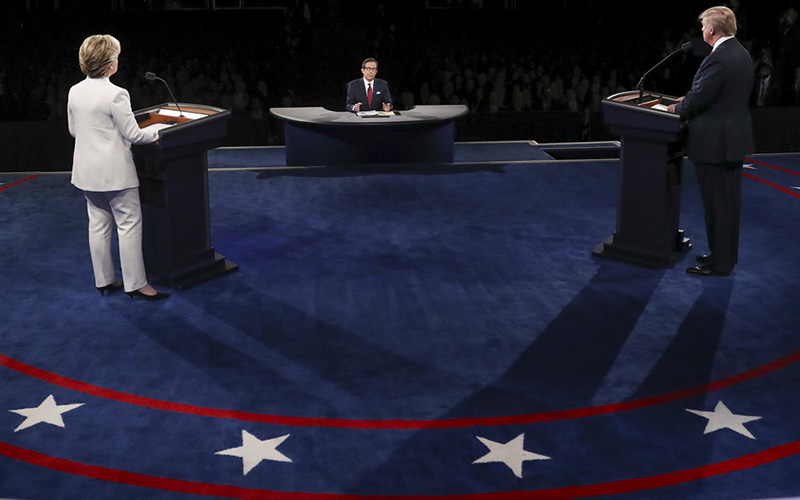 As the political circus officially known as the 2016 election cycle draws to an end, our two presidential nominees Hillary Clinton and Donald Trump squared off Wednesday night (Oct. 18) for the third and final presidential debate, which aired live from the University of Nevada in Las Vegas.
Though this debate in particular lacked the fireworks we witnessed in the previous two debates, Donald Trump was still Donald Trump as he ducked and dodged questions questions like the professional liar that he is.
The debate, which was moderated by Fox News anchor Chris Wallace, aired on every major news network and was also live streamed online via YouTube, Facebook and Twitter, as well as various news sites such as Reuters, MSNBC, CNN and C-SPAN.
As we previously mentioned, this debate is the most important because it is one of the last chances for either campaign to sway voters and will mark the official countdown to Election Day on November 8th, which is less than three weeks away from today.
The debate featured six 15-minute segments, with each devoted to a single topic: debt, immigration, the economy, the Supreme Court, foreign hot spots and the candidates' fitness to be president.
Watch the full replay of the debate (via C-SPAN) below.
Be the first to receive breaking news alerts and more stories like this by subscribing to our mailing list.