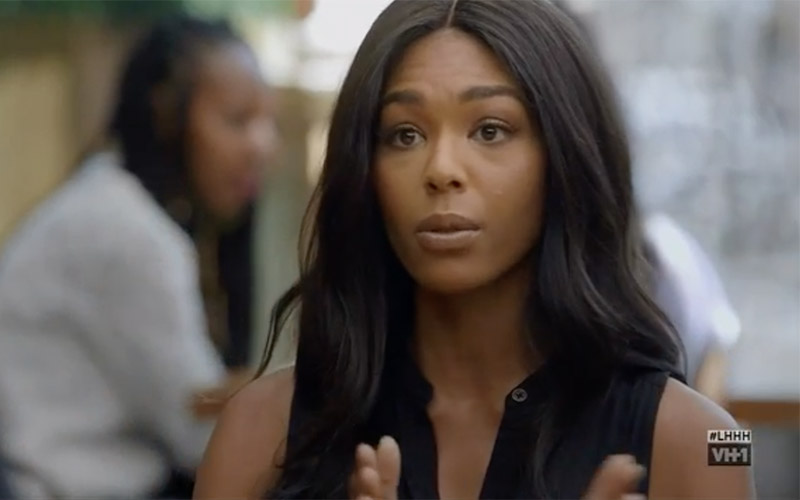 For most of the third season of Love & Hip Hop Hollywood, Moniece Slaughter has been in charge. She's struck back at her enemies, both big and small, and laughed in the face of her rivals.
After successfully vanquishing Brandi Boyd and Princess, Moniece was sitting comfortably in her evil throne, but she forgot one truism: What goes up, must come down.
While Moniece has had the upper hand for some time, a reversal in fortunes came her way when Jason Lee, the blogger behind Hollywood Unlocked, decided to arm Princess and Brandi with the ammo to truly bring her down: Footage from an unauthorized sex tape.
Now I don't know if Moniece's mama was a nun in a former life, but for some reason, when Moniece catches wind through her baby daddy Lil' Fizz that Jason Lee is shopping a sex tape of her around, she turns into a scared little girl.
But let's start at the beginning, shall we?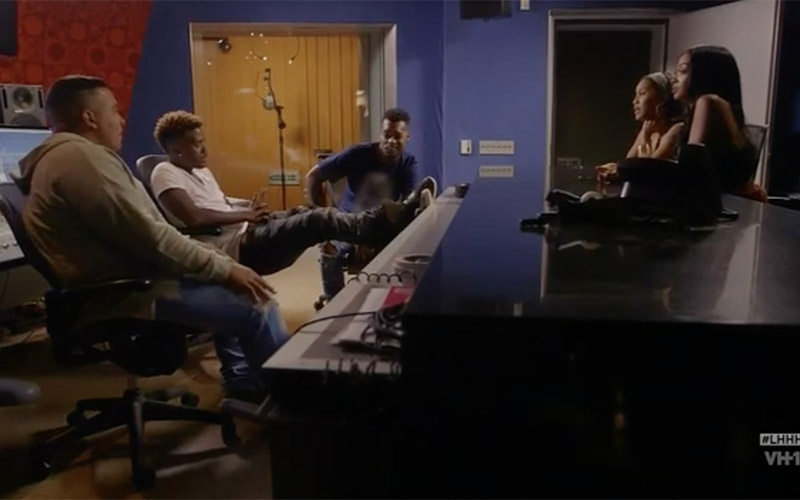 Jason is invited to a studio session with Princess, Brandi, Max and Ray J. However, he's not there to hear the latest Ray J mixtape: He's there to screen Moniece's sex tape to her arch enemies.
For some strange reason, Ray J, a man who built the second wind of his career on a sex tape with Kim Kardashian, feels like this is "going too far." He takes every opportunity to let it be known that he's disgusted by this and that he's too classy for this trash.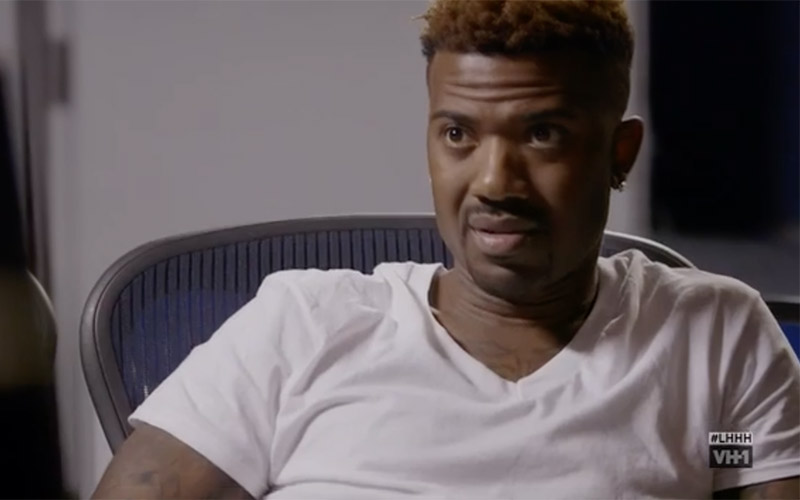 You really lose the credibility to take the high road when you put out trash like "Hit It First," which features you bragging about sleeping with Kanye West's wife first, though.
Princess and Brandi are all about it though and they crack jokes about Moniece's butthole being hairy. You can't blame them for being petty. Moniece did drag the hell out of them the last time they met so turnabout's only fair play.
While Brandi and Princess are now firmly in control, Brandi's husband, Max, starts to feel guilty about his role in taking Moniece down because he has a friendship with Lil' Fizz, Moniece's baby daddy.
So Max calls Fizz for a man-to-man meeting in a dark alley.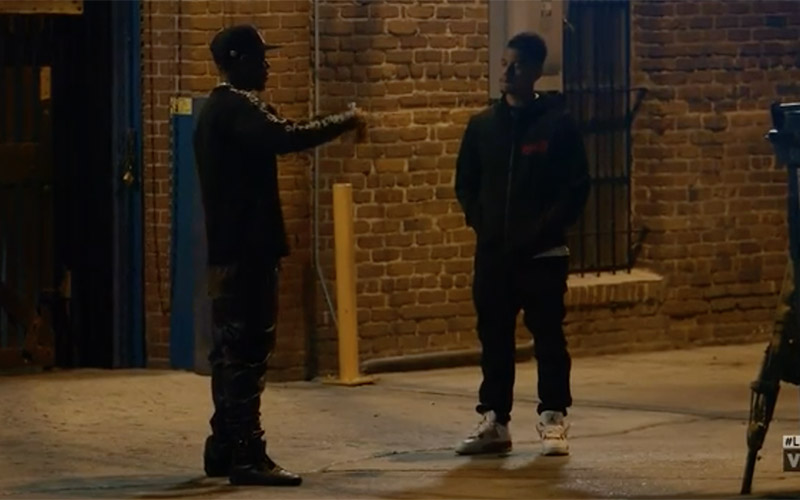 Max explains the entire situation to Fizz and lets him know that Moniece attacked his wife at her event by exposing her pending court case, and that Brandi and Princess have linked up with Jason Lee to expose Moniece with an embarrassing sex tape.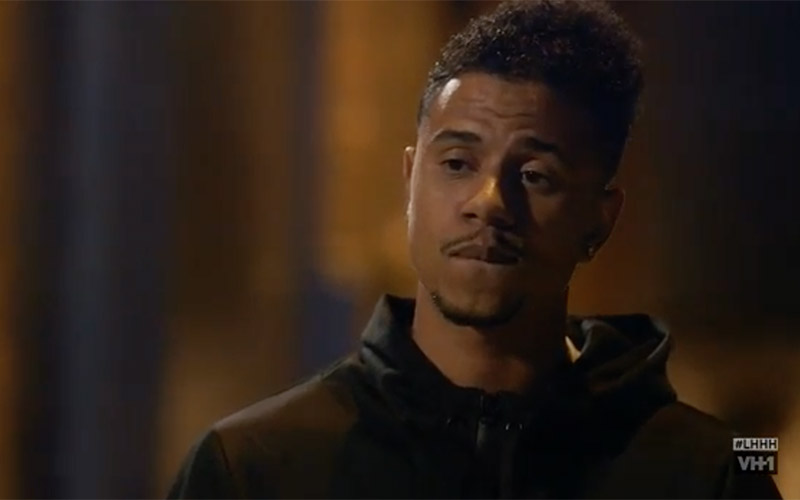 Fizz is embarrassed that his baby mama is once again in the middle of some mess, but to protect his son, he once again plays Captain Save-a-Ho and tries to clean up Moniece's mess.
He calls in a favor with Jason Lee for a meeting because apparently they have a "cool" relationship.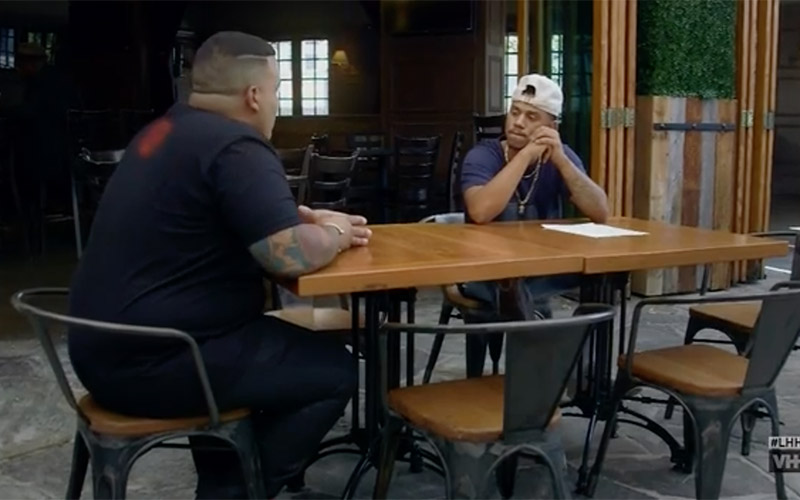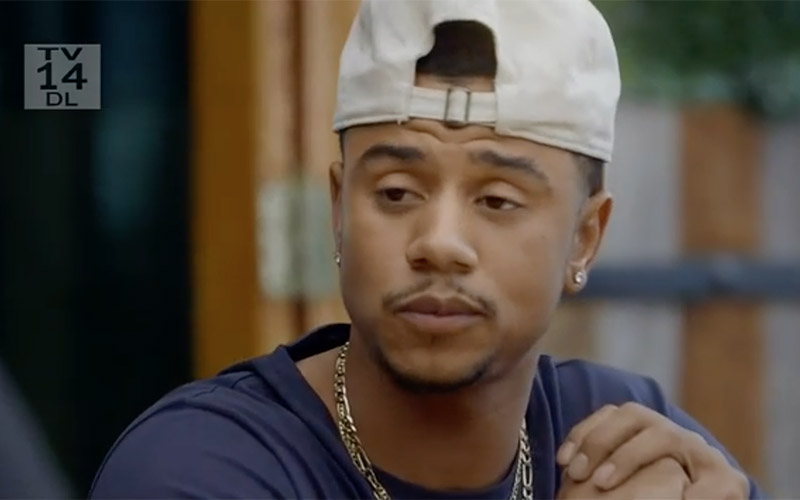 Fizz spends much of the meeting licking his lips and pouting in Jason's direction. I can't tell if he's trying to intimidate him or come on to him. But he insists he needs Jason to "dead" the sex tape for the sake of his son. The whole thing is very strange.
And then, just when it can't get anymore awkward, in shuffles Moniece with a lacefront wig, sunglasses and Chinese slippers that make her look like Cousin It.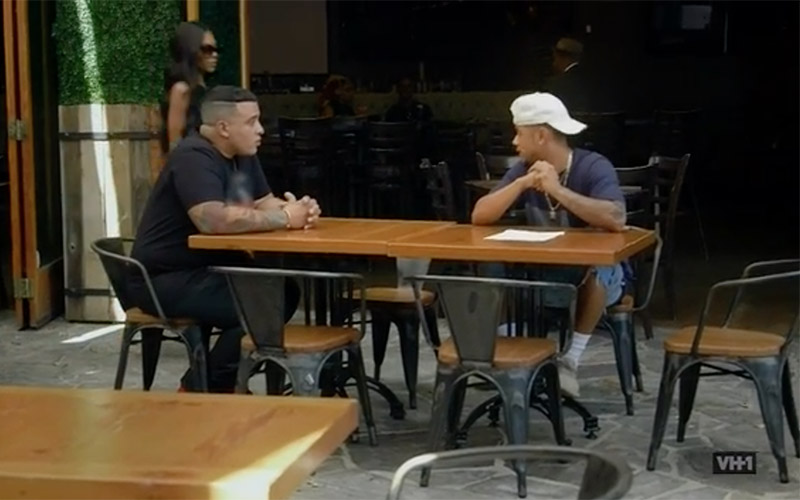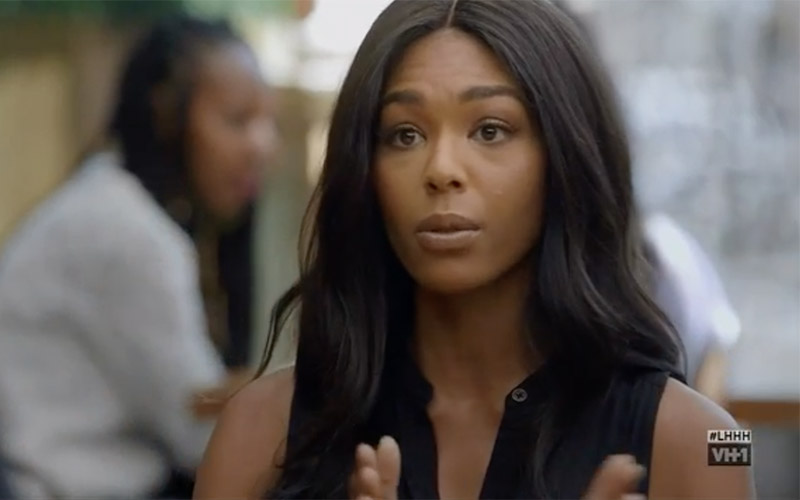 Standing on very little legal ground, Moniece does her best to pretend like she's making legal claims by stating in big girl English to Jason: "I do not consent to dissemination of this tape and I will have my attorney reach out and that's how I'll get the name."
But Jason ain't never scared.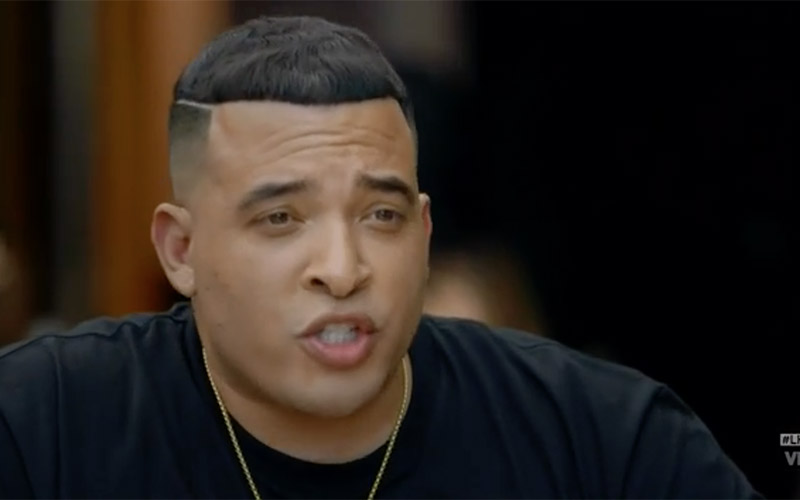 And he feels he's acted within his rights and the law. Guess we'll see who's right if this goes to court.
Ray J's Mama Is Not Here for His Wedding to Princess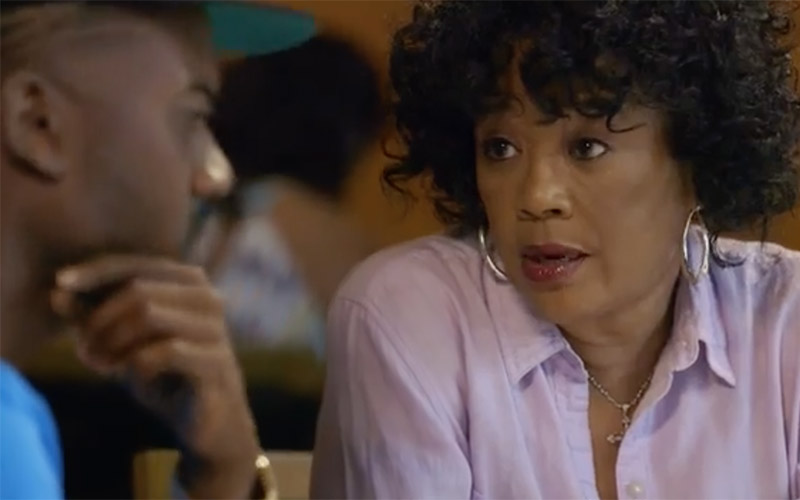 If there's one thing that most people should know by now when it comes to these LHH shows, it's that you don't ever, ever wanna mess with the mama.
Ray J, as much of a player as he is, is a big time mama's boy and it turns out that Sonja Norwood is not down for the Princess-Ray J nuptials. Her concern is rooted in logic: Ray J and Princess have broken up and made up in spectacular fashion over and over again. Doing so as boyfriend and girlfriend is one thing, but with a legally binding marriage, it could cost Ray J severely if he's hit with alimony and child support payments.
Although Sonja lost the first battle at their engagement party, she renews her efforts to cast doubt in Ray J's ear after trashing Princess's wedding decor and taste in front of her wedding planner. And as if THAT wasn't enough, she pulls Ray J to the side to let him know she doesn't think getting married is a good idea, and even worse, when Princess sits down, she tells her the same damn thing.
While Lyrica and A1's mamas are showing their physical gangsta on this show, Sonja Norwood is punching bitches between the eyes with her words. Poor Princess never saw Hurricane Sonja coming and as Ray J starts to succumb to his mother's influence, she finds herself scrambling to save her marriage before it's even started.
Lyrica Garrett Continues Her Petty Assault Against A1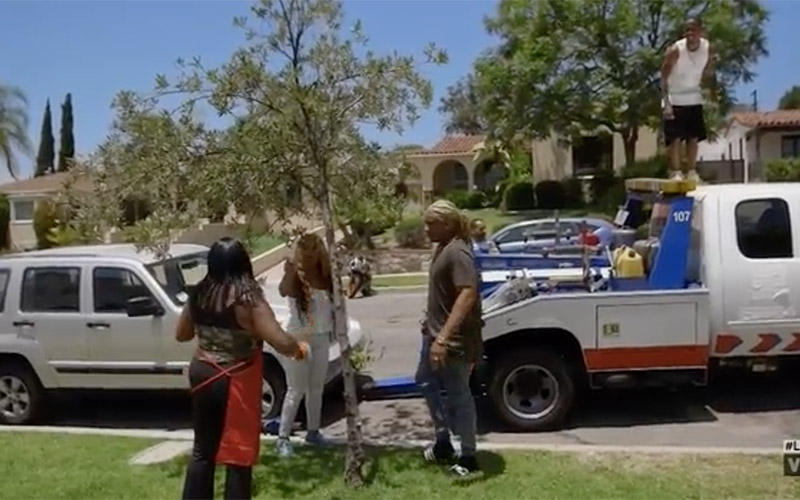 Lyrica Garrett is a mean-ass bitch. She lives vicariously through her daughter, oversteps her boundaries as a mother-in-law and shows zero regard for her daughter's happiness.
But damn if that bitch doesn't make for some good reality TV.
In an attempt to get back at A1 for "embarrassing her" by offering her a waist trainer on the previous episode, Lyrica Garrett has the car that A1 drives, which is in her name, towed.
Safaree, who is clearly a man in search of a story line, jumps up and tries to defend A1 and starts throwing out his Jamaican accent at the clearly non-Jamaican tow truck driver and standing on top of the tow truck. Safaree is here to just play around and his goofiness adds much appreciated levity to the ratchet mess.
But once again, Lyrica Garrett nearly comes to blows with Pam. A1, however, tries to one-up Lyrica by stealing her car and driving off. Which really doesn't make sense because he would definitely be arrested for grand theft auto if it were real. But I guess we'll play along.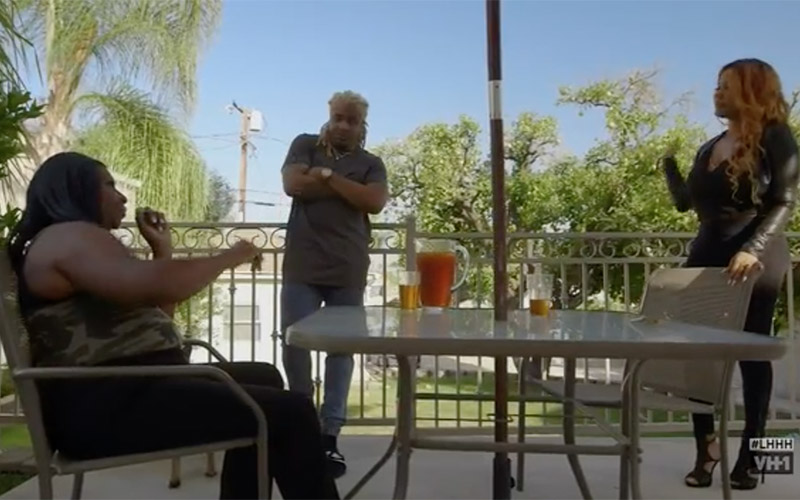 When Lyrica catches wind of what has happened, she quickly runs over to A1 and Pam. At first, Pam is kind and complimentary to Lyrica Anderson, but she quickly goes in on her mama, which Lyrica doesn't take kindly to. Before you know it, Lyrica is trying to scrap with Pam and she ends up being carted away by producers.
The two trade serious insults, with Pam calling Lyrica Anderson a "lil' spoiled bitch."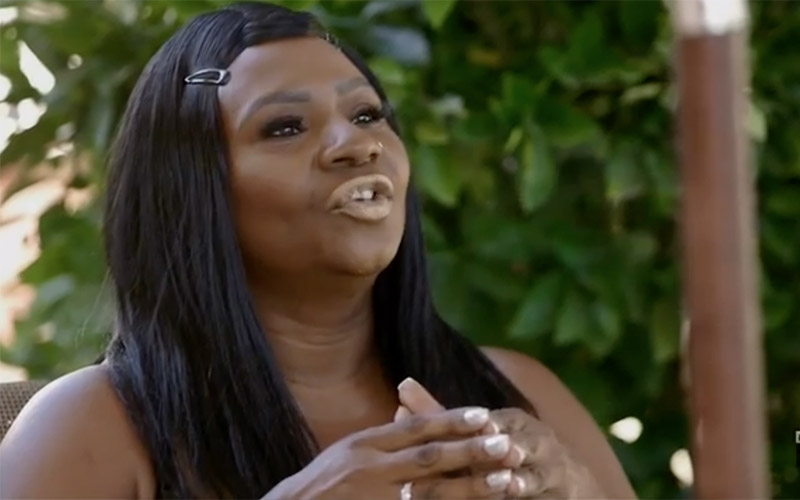 Lyrica better watch her step around Pam and that copper lipstick, cause she came to slay.
Be the first to receive breaking news alerts and more stories like this by subscribing to our mailing list.