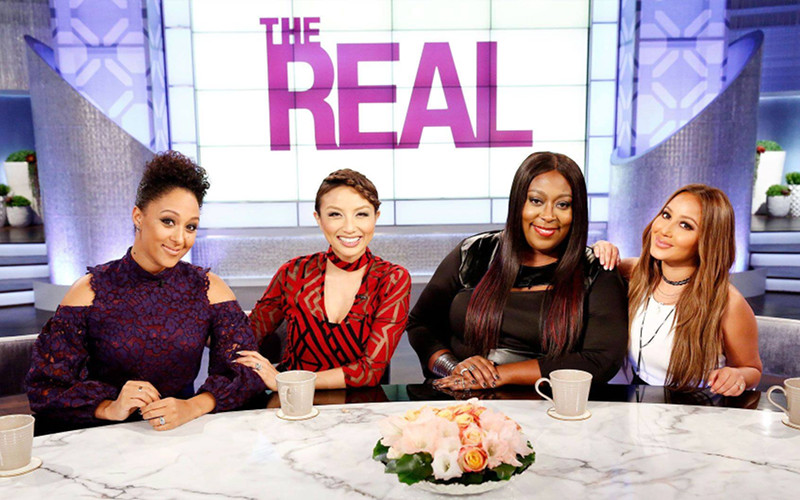 The Real prides itself on keeping everything one-hundred. So just "keeping it real," producers and the current host must concede that abruptly firing Tamar Braxton was a bad move. This is not just an opinion, this is fact. The talk show's ratings have plummeted since Braxton was kicked off the show.
The show has reportedly seen a 22% drop in viewership and is currently matching series low ratings. According to trade magazine Broadcasting & Cable, the show is currently experiencing "the largest declines of any talkers that haven't already been canceled."
Entering its third season, The Real was finally hitting its stride and boasting respectable ratings in the cut-throat world of daytime television. However, Braxton's exist seems to be a more damaging blow to the show than producers (and sponsors) probably expected.
Fans feel something is missing now that Braxton is no longer sitting at the table. Lack of chemistry and being boring overall are more criticisms fans have of the new season.
Friend of GoT, Michael Arceneaux, writes for The Root:
"Whatever one makes of the youngest Braxton sister, she's certainly never been dull. Now more than ever, I miss her interjecting her opinion whenever the mood suited her. The same goes for her beginning statements with, 'I mean … ' and 'Welll … ' and 'Tuh, girl … ' Ditto for her rolling her eyes and sucking her teeth.

Wait. I cannot forget my favorite: the very high-pitched, 'You tried it!'"
While guest co-hosts have filled the empty seat, a permanent host is most likely needed to save the show from an early exit to the daytime talk graveyard. The show is currently renewed until 2018. Meanwhile, Braxton will have her own talk show (produced by Steve Harvey) by then.
Be the first to receive breaking news alerts and more stories like this by subscribing to our mailing list.