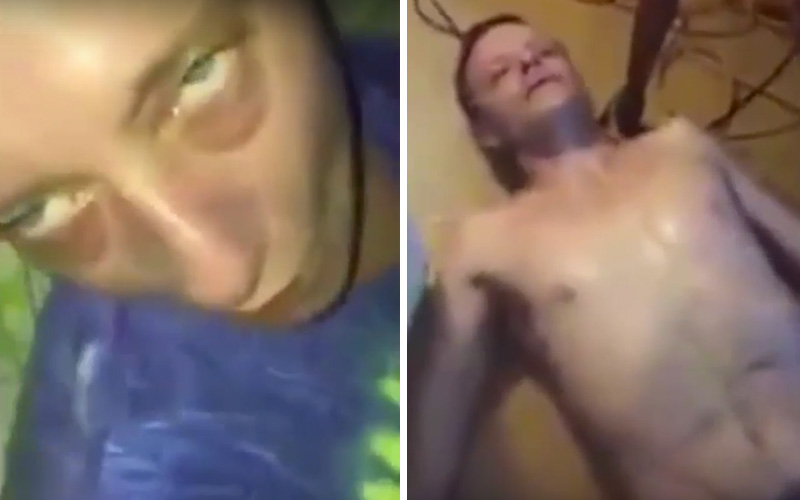 Shocking video footage showing a couple passed out after OD'ing on heroin as their teenage daughter tries to wake them up has the Internet totally lost for words.
In the video, which was live-streamed by the couple's daughter on Facebook, the teen returns home to find her parents unresponsive, sweating, and slumped over in the living room. She and a male friend attempt to bring both parents to consciousness, but nothing appears to snap the couple out of their zombie state.
In a close-up shot, the mother can be seen looking completely out of it with her eyes rolled to the back of her head. The father is seen sitting upright and appears to be responding to the teen and her friend, but eventually the drugs take over, and he falls on his back and lies there while his daughter kicks him and repeatedly yells "Dad!"
"Man, you cannot be like this around your kids. This sh** not cool," the man holding the camera says.
Less than a week ago, footage of bystanders laughing at a married couple laying unconscious on the sidewalk after overdosing on heroin went viral on social media. Last month, an Ohio couple was arrested when cops found them in a car overdosed on heroin with a toddler in the backseat.
Be the first to receive breaking news alerts and more stories like this by subscribing to our mailing list.