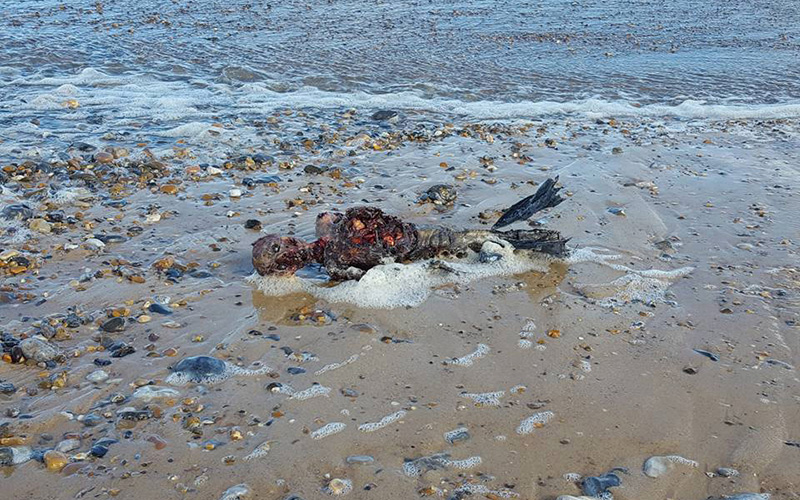 Somewhere William Hayes is freaking out right now. A UK man released photos recently of what he is claiming is the washed up corpse of a mermaid.
Paul Jones posted photographs he claims were taken at Great Yarmouth of a half human, half fish-looking decaying body.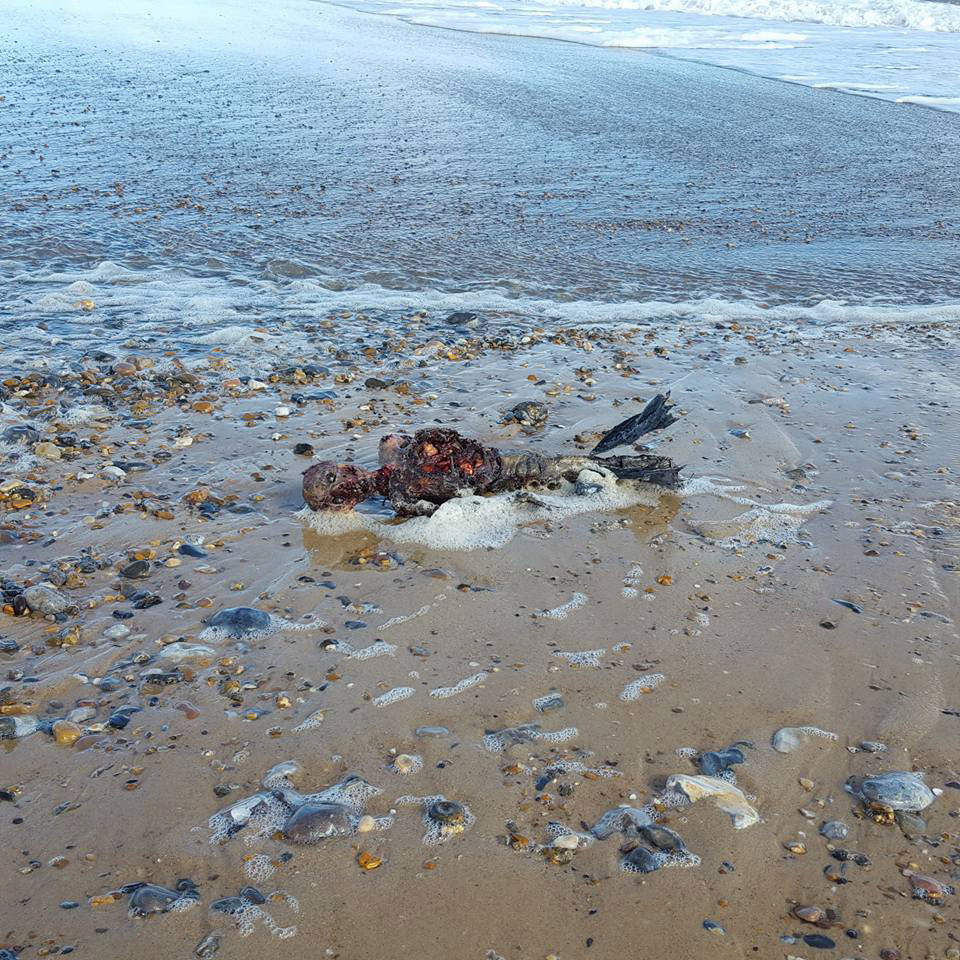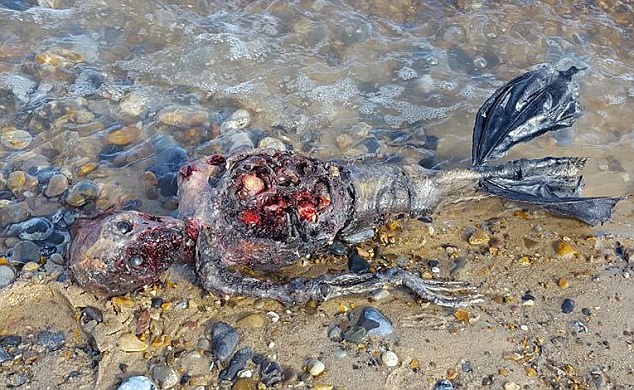 In his post, he writes, "Today at Great Yarmouth we found what looks like a dead mermaid washed up on the beach."
The photos do resemble what could be a mermaid, albeit a baby one. It has a skull, arms, and the key feature of a fish tail. RIP Ariel, as one person said.
Of course, many are saying this is not evidence that the mythical creatures do in fact exist. They point out that the east coast of the UK has a large colony of grey seals, and that is likely what this body is. Further evidence that this isn't Ariel's relative is that Jones is a member of Horror and Halloween DIY Facebook group and spends his free time making models.
But still, there are those out there who believe that mermaids are not simply a fairy tale. Stories about found mermaids have popped up all over the place in recent years.
And of course, who can forget the Discovery Channel's "documentary" about finding a mermaid washed ashore?
None have ever proved to be true, but this one hasn't been proven false yet. So what do you say? Real or nah?
Be the first to receive breaking news alerts and more stories like this by subscribing to our mailing list.