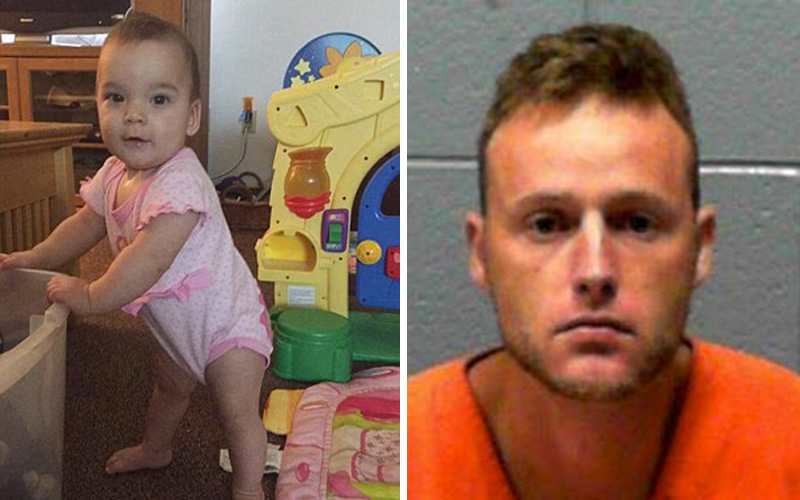 10-month-old Emmaleigh Barringer was raped and brutally beaten by her mother's boyfriend, 32-year-old Benjamin Ryan Taylor, on Monday (Oct. 3). After suffering severe injuries, Emmaleigh died at the hospital days later.
Since the murder made headlines earlier this week, #JusticeforEmmaleigh has become a trending hashtag on social media.
Here are some things to know about the tragedy:
1. Emmaleigh's mother called 911 after she found her lying in blood.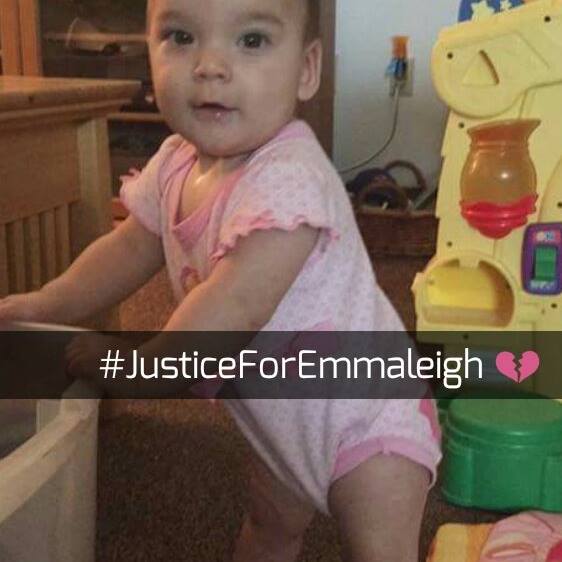 According to the criminal complaint filed, police were called Monday morning (Oct. 3) to a home on Meadowlark Lane in Ripley, West Virginia. When they arrived, cops found Amanda Leigh Adkins holding her 10-month-old daughter Emmaleigh Barringer with a "significant" amount of blood on and around the child. Adkins told deputies she woke up between 4:30 a.m. and 5 a.m. and found her daughter bloody and naked in the basement of the apartment with the lights off.
Adkins boyfriend and three other children, who were not harmed, were also at the home during the time.
2. Emmaleigh's mother's boyfriend was charged in connection with the infant's death.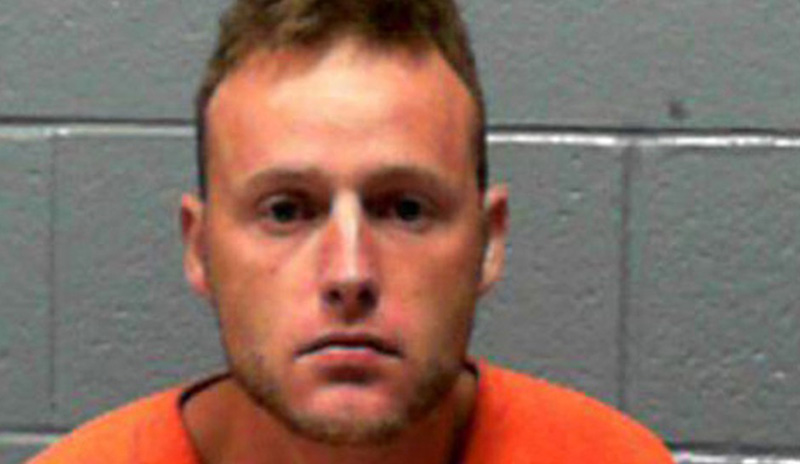 When deputies spoke with Adkins' boyfriend, Benjamin Taylor, he initially denied knowing how 10-month-old Emmaleigh received her injuries. After being read his Miranda rights, Taylor admitted to police that he took the infant to the basement to do laundry, but said he "blacked out" and from there doesn't know what happened.
Police said that large amounts of blood were found on blankets and clothes in the basement where Taylor and the infant were believed to be, WSAZ reports.
Police also said that Taylor changed his story multiple times and they noticed him trying to "wipe something" off his groin area as he was being arrested.
WSAZ reports deputies got a search warrant for Taylor's clothing and a DNA sample, and while they were getting the sample police noticed blood on Taylor's body they believe is from the infant.
According to the criminal complaint against Taylor, he did nothing to save the infant from the injuries she sustained after he physically and sexually assaulted her.
Taylor was arrested and charged with first degree sexual assault. He was later charged with first-degree murder on Thursday (Oct. 6) after Emmaleigh died of her injuries.
He is being held at South Central Regional Jail on a $2 million dollar bond.
3. Emmaleigh died of her injuries after 2 days in the hospital.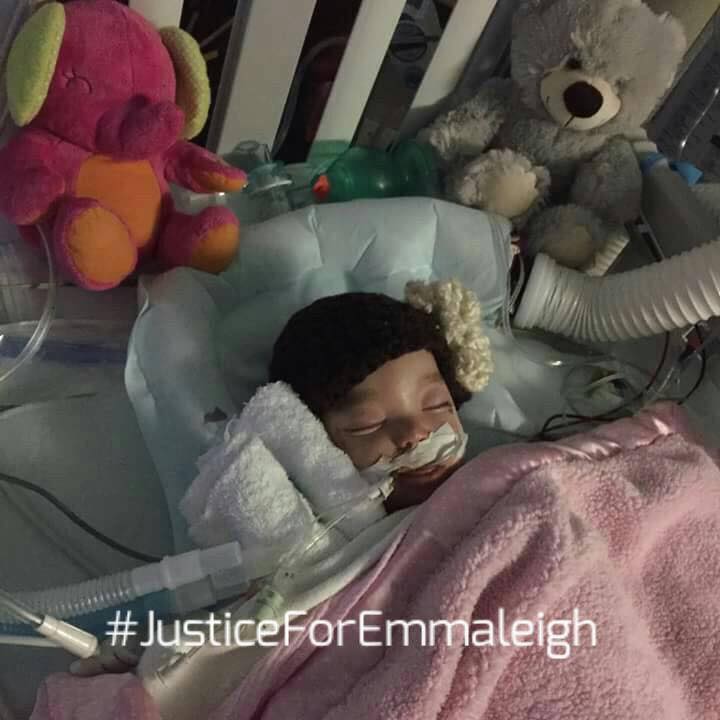 After cops were called to the home and found Emmaleigh brutally beaten, she was taken to a local hospital before being transported to Charleston because of the extent of her injuries.
According to family members, doctors pronounced the infant brain-dead with "very little hope" of waking up on Tuesday night at Charleston Area Medical Center. On Wednesday, she was taken off life support and succumbed to her injuries.
In the criminal complaint filed, it says emergency room doctors told deputies that the baby's traumatic injuries likely were suffered several hours beforehand. It also said Emmaleigh's injuries indicated a violent sexual assault, as well as shaking and/or striking of the face.
One of Emmaleigh's relatives, Danielle Adkins, told the Charleston Gazette-Mail that her mother Amanda Adkins was hoping for a miracle to save her life. "Amanda's main concern was that there was going to be some miraculous event and that [the baby] is going to open her eyes. I just think reality just hasn't hit her yet."
Danielle told reporters that Amanda held her daughter as she took her last breath.
"It wasn't enough that he took her innocence, he had to take her life too," she said. "The only way justice is going to be served is if he feels every ounce of pain that he caused her too."
4. Taylor and Emmaleigh's mother, Amanda, had been dating for a short time.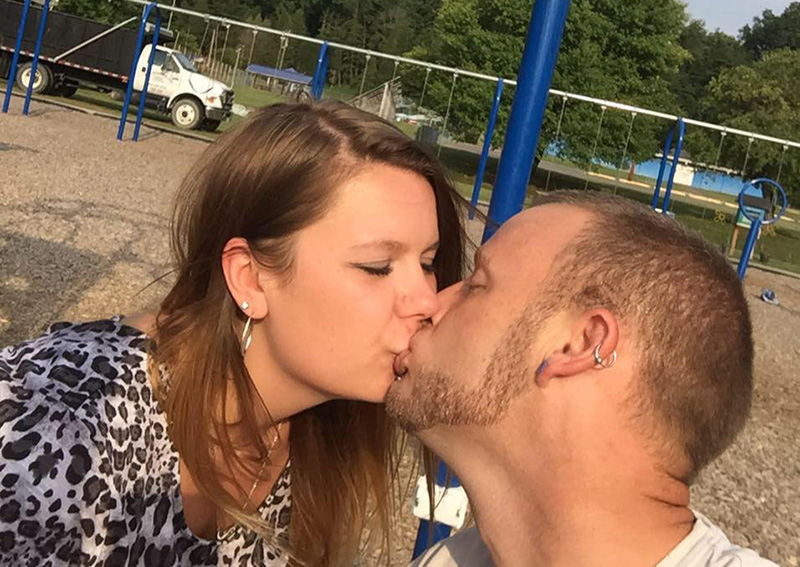 According to Danielle Adkins, Amanda's cousin, she and Taylor had been together for a few months and most of the family hadn't even met him yet.
Adkins said Amanda and Taylor met over the summer when she moved herself and her four children to West Virginia from Maryland. Adkins said her cousin moved away to start a new life with her kids.
"She went down there to start over. Baltimore isn't the safest place; it's just not. I understood why she wanted to bring her kids to West Virginia. She went there to start over," Danielle said.
She added that Taylor swept her cousin off her feet and appeared to be a good guy. "You literally would have thought he was a Prince Charming, she was so lit up inside," Adkins said. "He wanted to do things with her and he hung out with the kids."
In August, Taylor posted a picture of him and Adkins kissing on his Facebook page (above) with the caption, "I'm so happy I met this girl!!"
On September 7th, he changed his status on Facebook to "in a relationship with Amanda Leigh Adkins."
5. A petition has been created to have Taylor publicly hanged.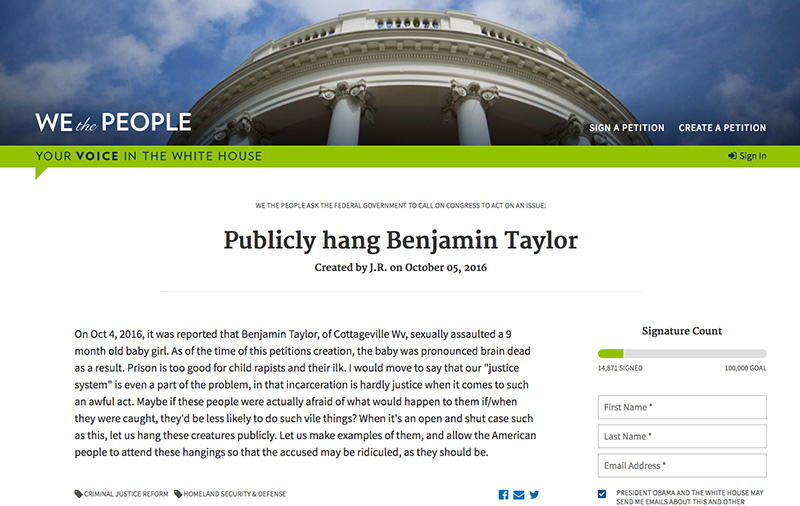 On October 5th 2016, a petition to the Federal Government was created to "Publicly hang Benjamin Taylor." The petition already has almost 7,000 signatures out of it's goal of 100,000.
The page reads:
On Oct 4, 2016, it was reported that Benjamin Taylor, of Cottageville Wv, sexually assaulted a 9 month old baby girl. As of the time of this petitions creation, the baby was pronounced brain dead as a result. Prison is too good for child rapists and their ilk. I would move to say that our "justice system" is even a part of the problem, in that incarceration is hardly justice when it comes to such an awful act. Maybe if these people were actually afraid of what would happen to them if/when they were caught, they'd be less likely to do such vile things? When it's an open and shut case such as this, let us hang these creatures publicly. Let us make examples of them, and allow the American people to attend these hangings so that the accused may be ridiculed, as they should be.
6. A local sheriff said this is the worst case he's ever seen or heard of.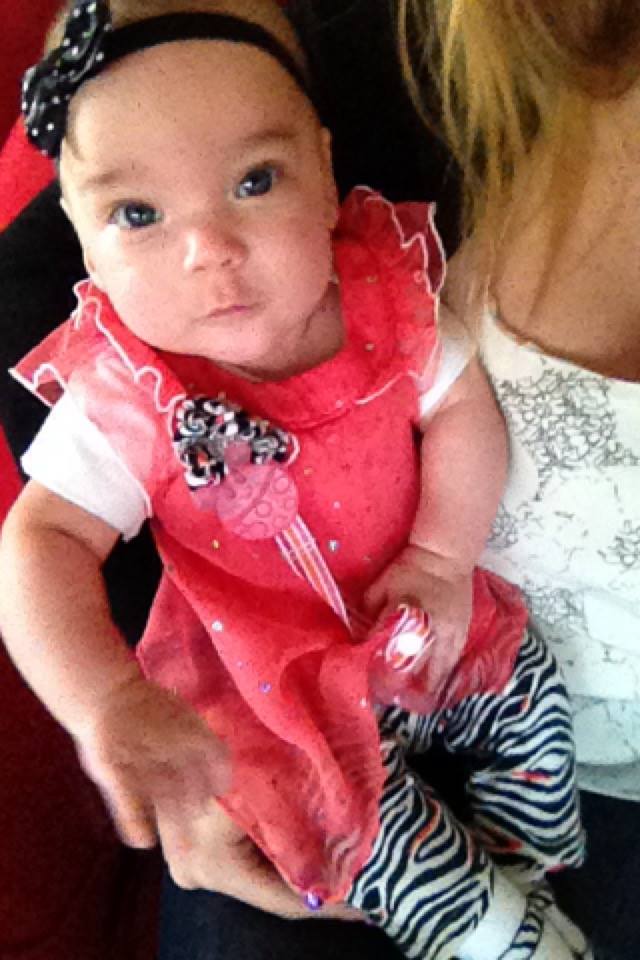 Jackson County Sheriff Tony Boggs said in a statement that the case is the most severe he's ever seen. Boggs also said that the investigation is still ongoing.
"It's the most severe case that I've seen, especially with the age of the victim, and you just can't fathom this," Boggs told WCHS-TV. "Even though an arrest has been made, we are far from being over."
7. Taylor has a criminal history and is a father.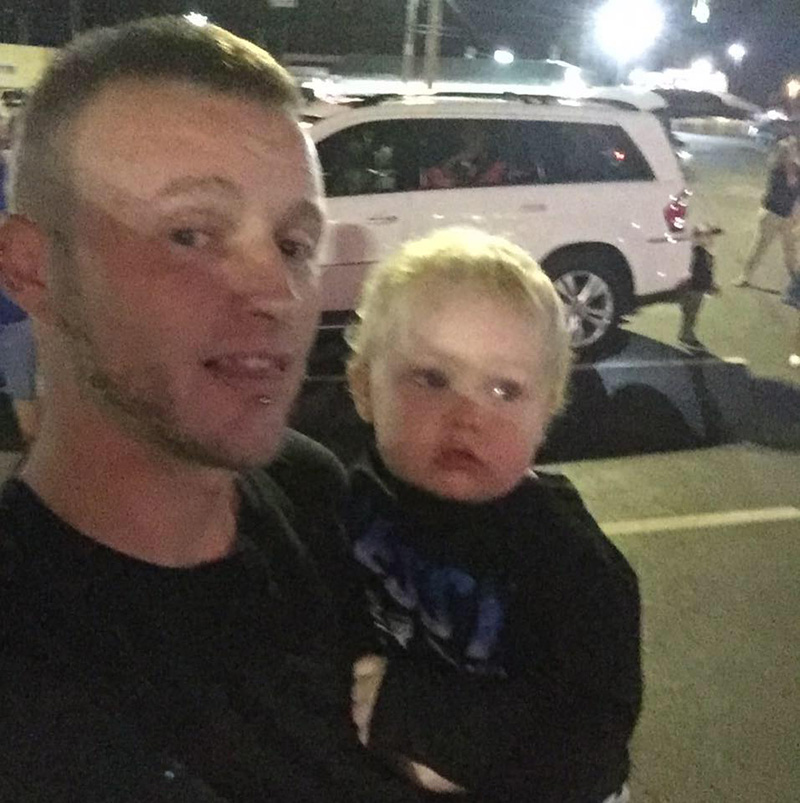 Benji Taylor was once arrested for burglary, and twice for violating his probation, according to WSAZ.
On his Facebook page, his profile photo (above) is a picture of him and his toddler son. Taylor also has several other photos of him and his son on his Facebook page.
In August, Taylor posted a video of himself high-fiving his son with the caption, "My son high fiving now." In October, he posted a meme that read, "a real man will love another man's child as his own…being called Dad isn't a right, It's Earned!"
Taylor's cover photo on his page says, "I Will Never Apologize For Being A Sex Freak."
8. Taylor's friends/followers on Facebook are leaving angry comments on his page.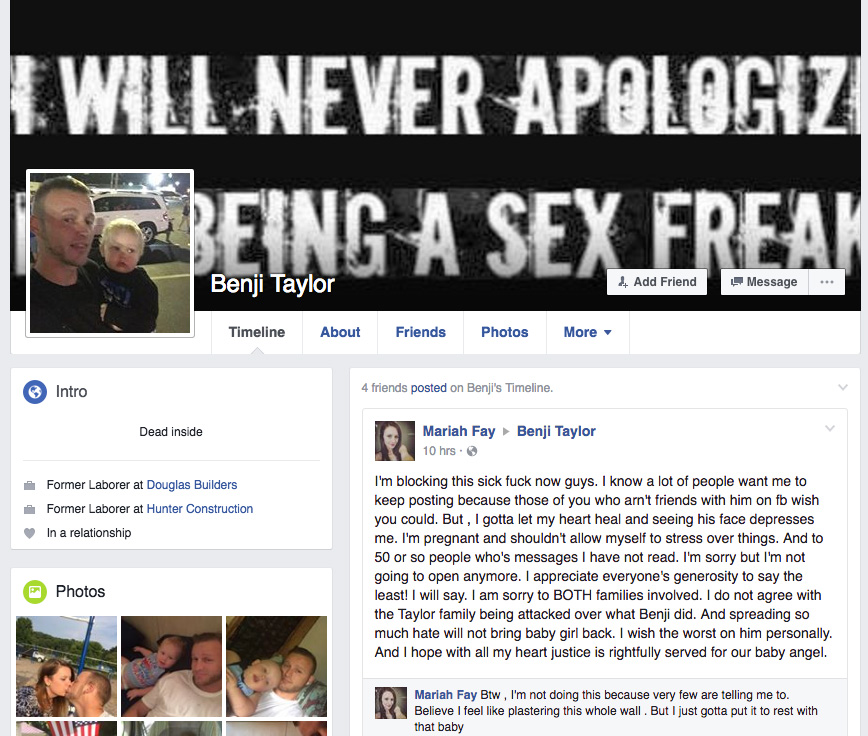 Taylor's Facebook has been overflowing with users who are sickened and appalled by him sexually assaulting and physically harming a child.
Here are a few of the comments:
Mariah Fay: "I'm blocking this sick f**k now guys. I know a lot of people want me to keep posting because those of you who arn't friends with him on fb wish you could. But , I gotta let my heart heal and seeing his face depresses me. I'm pregnant and shouldn't allow myself to stress over things. And to 50 or so people who's messages I have not read. I'm sorry but I'm not going to open anymore. I appreciate everyone's generosity to say the least! I will say. I am sorry to BOTH families involved. I do not agree with the Taylor family being attacked over what Benji did. And spreading so much hate will not bring baby girl back. I wish the worst on him personally. And I hope with all my heart justice is rightfully served for our baby angel."
Richelle Cyrus: "Wow u disgust me I'm disgusted u were my fb friend I never talked to but still I'm have to quit accepting everyone I know ur Sick no words can even get to someone as lost n stupid n sick as u may u never Rest In Peace."
Tanya Jacobson: "HANG this f**k. If you people want to pay taxes and feed his stupid ass you're crazy. Thanks for posting this petition."
Chassidy Covey: "You sick POS she was a baby. She didn't deserve this. I hope they get ur ass in jail. You'll get what's coming to you. The inmates you'll be with don't like that sh** so I'm sure you'll be getting yours soon enough. That is if they don't hv u in solitary confinement for now but best believe someone will get to u eventually & I hope & pray that they get ur stupid ass."
9. Emmaleigh's mother posted a picture of her and her daughter on her Facebook page.
In her latest post on her page, Amanda Adkins put up a picture of her and Emmaleigh with the snapchat deer filter over their faces. The picture has 63 likes.
Amanda also has three other children (two boys and a girl). She posted this photo of all four of her kids on her page back in April: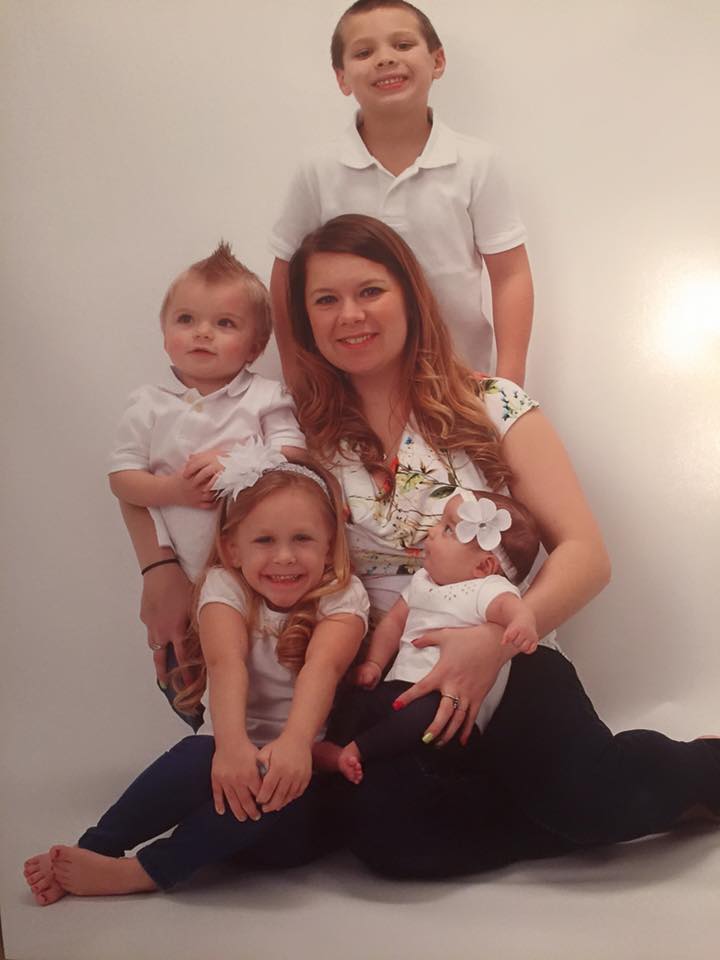 A GoFundMe page set up to help Emmaleigh's mother with medical and funeral expenses has surpassed its $20K goal with over $25K so far in donations.
Be the first to receive breaking news alerts and more stories like this by subscribing to our mailing list.