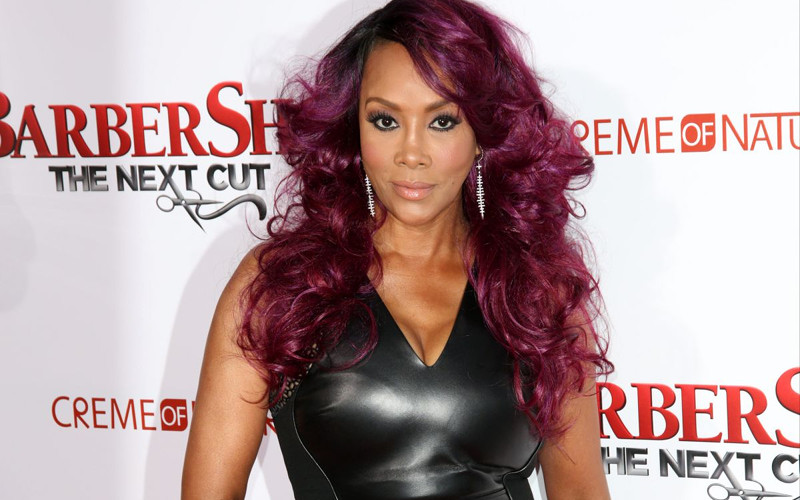 While petty 50 Cent is still in his feelings, Vivica A. Fox is out here and still slaying the game. The actress will soon make history by becoming the first black woman to portray the President of the United States on the silver screen.
Fox will star as the President in the upcoming sci-fi flick, Crossbreed. The film will follow a group of retired military heroes who are sent on a mission to retrieve and extraterrestrial from being held captive at an illegal facility using its DNA to create weapons. Given her Men in Black resume, it's safe to say Fox loves filming with aliens.
The 52-year-old took to social media to express her excitement in portraying the Commander-in-Chief.
WOWZERS! I'm so excited n HONORED to share with you all the news that I will be playing THE President Of The United States in the upcoming film #CrossBreed It's the first time in a FILM an African American female has been selected to play POTUS! Thanks @Gaudyglitch n #Fox11LA 4 surprising me with this 2day! #LifeIsGood #GodisGood #Blessed #Respect #GurlPower #KeepItFoxy #TeamVivica #TeamFox #MyGrindDontStop #LegitimateCareer #LoveWins #ClassicBadChick #ImWithHer
Brandon Slagle, the film's director, also revealed why Fox was the first choice for the historic role.
"When my producers brought up the idea of Vivica in the role. It was a lightning bolt. It was a fantastic idea. Someone who could light up a room but also has a commanding presence. Our President is positive and proactive, not the grim figure as is usually portrayed in these types of movies."
While Fox is the first black woman to be POTUS in theaters, Alfre Woodward was the first on TV in 2014. She was the President on the NBC series, State of Affairs. The show only lasted one season.
Be the first to receive breaking news alerts and more stories like this by subscribing to our mailing list.