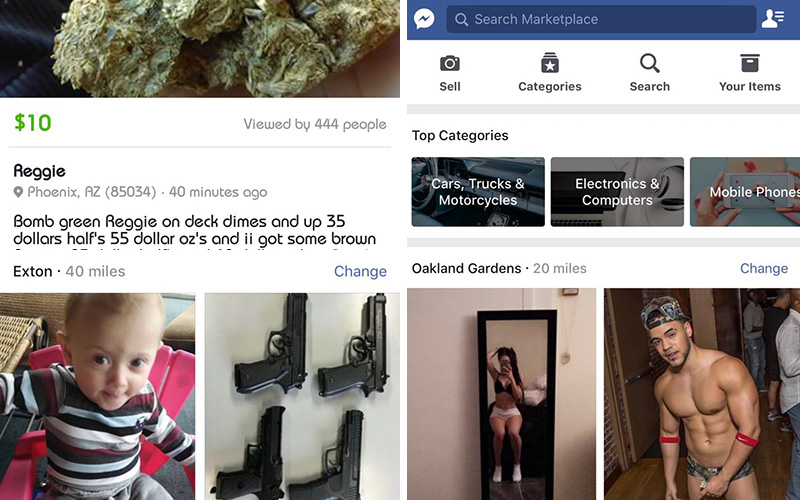 Yesterday, Facebook officially launched its newest feature called Marketplace — a direct competitor to the widely popular Craigslist. The idea was to take the "buy and sell" groups that 450 million users are already using and create a whole new tab in the app for peer-to-peer shopping.
Much like Craigslist, the idea was to create a shared space for people to buy and sell goods in an easy to use, safe environment. And much like Craigslist, that didn't last long. Within a day, the Marketplace was flooded with ads for drugs, sex, animals, and a number of other weird things that are supposed to be banned from the app.
https://twitter.com/jeremykanter/status/783275576694038528?ref_src=twsrc%5Etfw
they were on Facebook marketplace this morning lol pic.twitter.com/Ew5avraNLB

— Haley Stewart (@Helllllas) September 24, 2016
https://twitter.com/jonsteinberg/status/783088782283313153
Thank you Facebook Marketplace for giving me the opportunity to buy babies or guns… pic.twitter.com/4g08zXkpmk

— Zack Neiner (@ZackNeiner) October 3, 2016
https://twitter.com/yungvexed/status/783050119495028736
https://twitter.com/the23jud/status/778707539672182790
Facebook Marketplace is everything I dreamed it would be! pic.twitter.com/SjEKgaDnmz

— Good Boy Inc. (@_MStJohn) October 3, 2016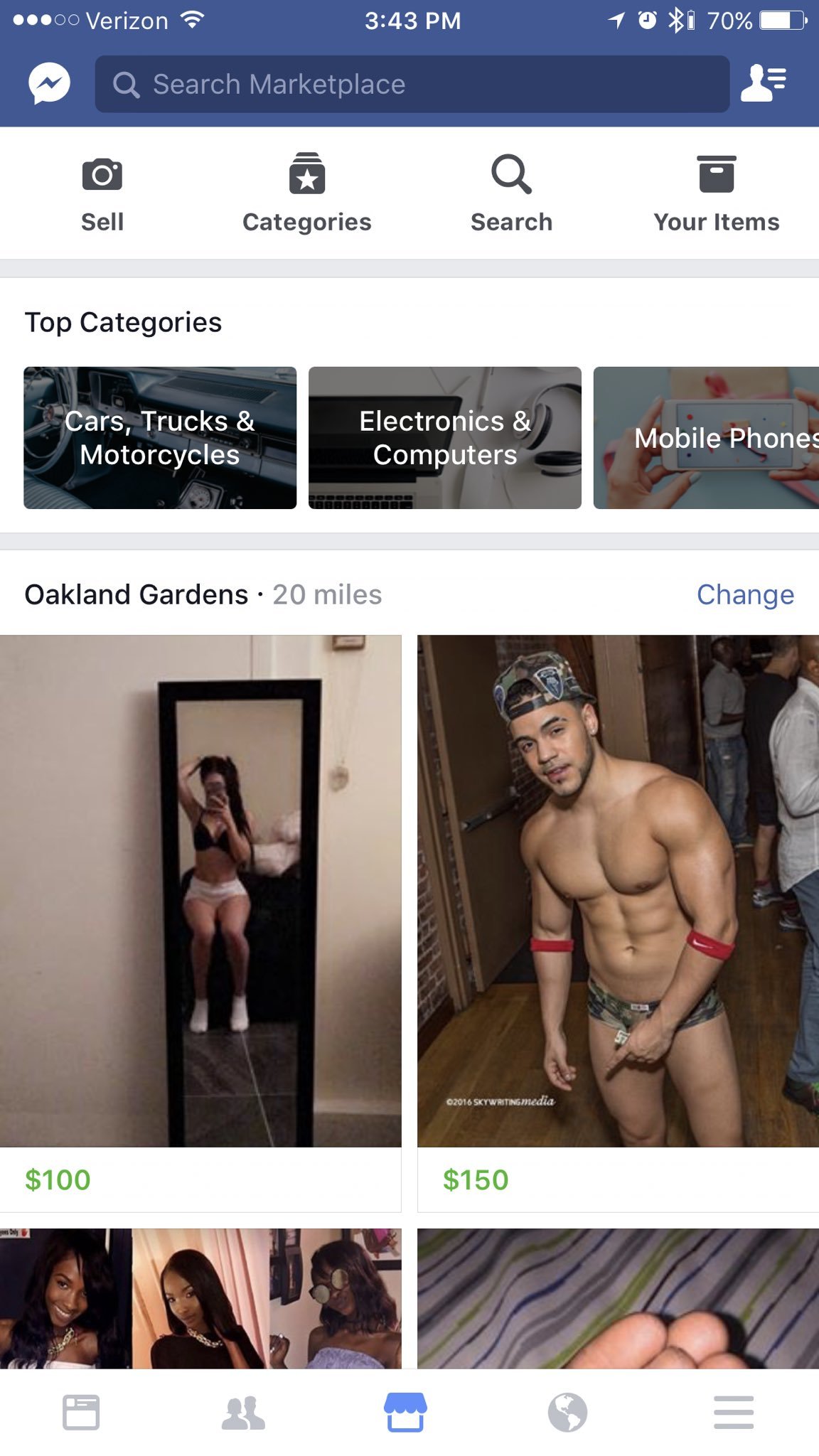 back in NY we have to just buy our drugs on Facebook pic.twitter.com/K52j7RUlz7

— Tim Bernal (@tombornal) October 3, 2016
look at the high quality goods and services being offered on the Facebook marketplace near me pic.twitter.com/znRY1RdJih

— Anson Seabra (@ansonseabra) September 8, 2016
https://twitter.com/zkahn94/status/783030021334175744
You see guys, this is why we can't have nice things.
Be the first to receive breaking news alerts and more stories like this by subscribing to our mailing list.