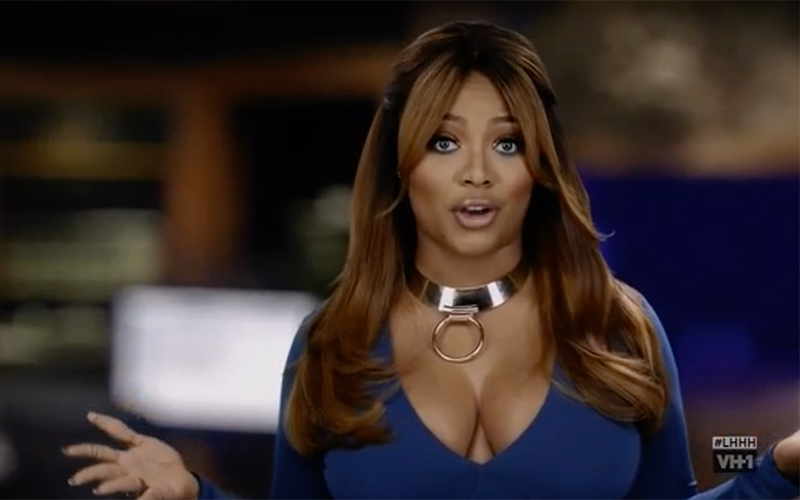 It's unfortunate, but somehow along the way, Teairra Mari, a once promising R&B star, became a flop and a failure.
For much of her stint on Love & Hip Hop Hollywood, Teairra has dodged her catatonic career. Except for that one time when she had an embarrassingly awful performance and everybody laughed at her about it.
But Teairra revisits her shortcomings when she sits down with producer B. Cox and retreads the ground that L.A. Reid already covered when he said he regretted that he focused so much energy on Teairra and not enough on Rihanna. Ouch.
Teairra admits that she tries to not think about the comment because the remark cuts too deep. Which is respectable. But then she sits back and asks the producer what he thinks industry people would say about her if her name was brought up in a conversation. For some reason, she's surprised when he says, "Crazy."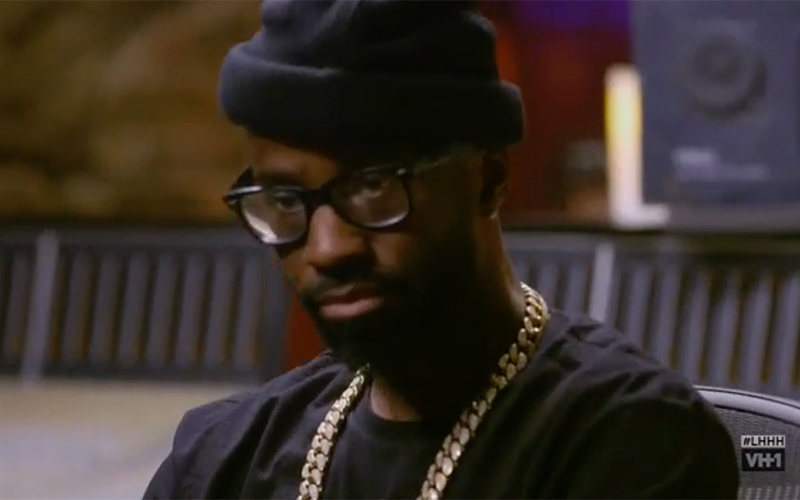 The only brand that Teiarra has established for herself outside of her aborted music career is that of a ratchet, Ray-J-obsessed, chubby, depressed, miserable ass reality TV star, so what exactly was she expecting him to say? That she's a diamond in the rough?
Go on, girl.
After B. Cox gives her the epiphany that if she puts out "good music," all of her past bad behavior will be forgiven, Teairra feels relieved. I'm not sure why though because the creating "good music" seems to have been quite the obstacle for the past 10 years or so….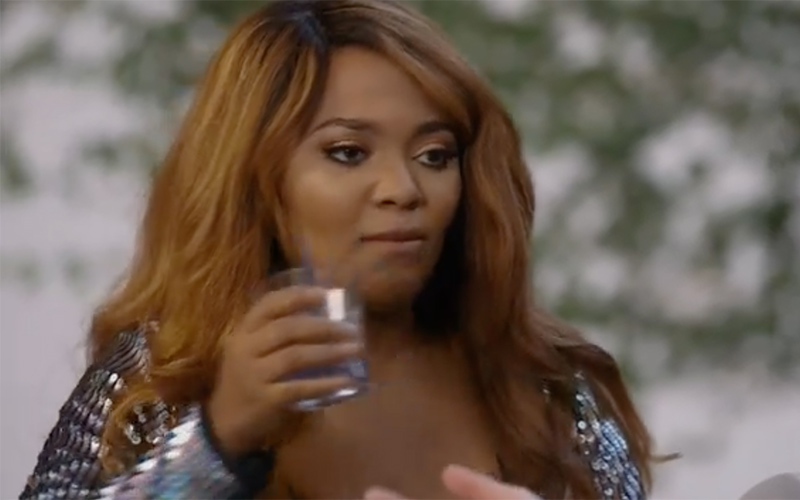 But the sorry state of her music career isn't the only thing Teairra has to worry about. The singer is also facing a case with her situation with an Uber driver that has her potentially facing jail time for assault, battery and petty theft. An argument with an Uber driver resulted in a heated disagreement that saw the driver press charges against the singer. The ride-sharing service also banned Teairra as a rider.
Teairra shares the latest developments in her case to her gal pals Shanda and Nikki Baby and Nikki shows concern for Teairra as she believes the incident is linked to Teiarra's abuse of alcohol.
So cue the season-long storyline set up that will have us follow Teairra's substance abuse journey for the rest of this season.
All I ask is that if they're going to go this route that we get some Intervention-worthy drama and outbursts from it too. Cause otherwise, this "Teairra's got a drinking problem" plotline seems weak and tired. Like her music career.
Nikki Baby Went from Lady Pimp to Single Lady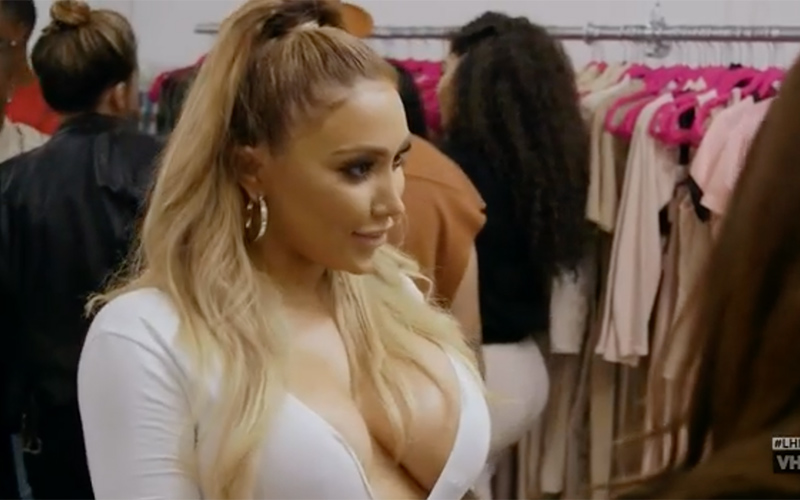 The gig is up for Nikki Muddaris. Now that her bisexual love triangle has been outted, Nikki finds herself very much in the lonely corner. After Safaree "discovered" Nikki in bed with Rosa Acosta, things certainly didn't turn out the way Nikki or Safaree expected.
Safaree thought the two ladies would slob on his knob and fulfill his every sexual fantasy, but Rosa was NOT feeling "Safaree Minaj," as she rudely referred to him, and she immediately paid him dust and went to find a good ol' stud to replace Nikki with.
Nikki seems to be more fazed by the loss of her relationship with Rosa than Safaree at one of the seemingly endless number of parties for one of Nikki's clothing lines. But Rosa's petty game is on 10 and she brought a stud named Carter with her to show Nikki that she ain't thinkin' bout her (she ain't sorry).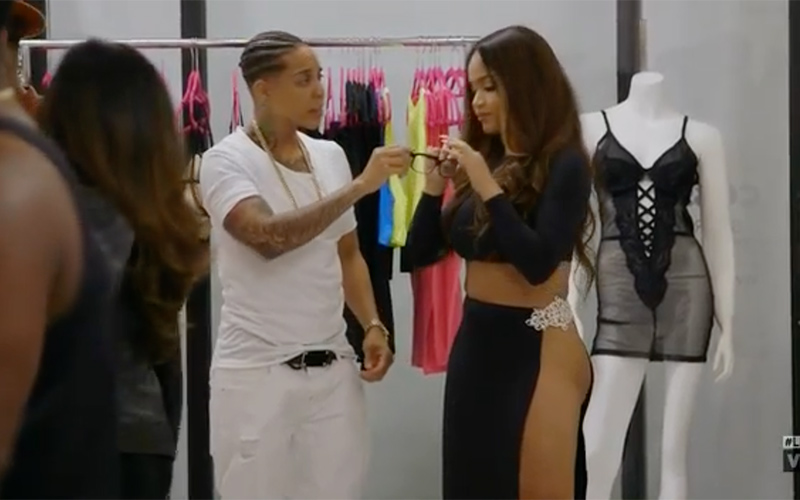 Color me confused and surprised, because I didn't realize that Rosa Acosta was such a hardcore lesbian. I thought she was playing that bisexual game for attention, but her pullin' that stud shows that Rosa is REALLY bout that lesbian life like her name was Mimi Faust.
When Nikki approached Rosa and her guest, she made it clear that she was threatened by Rosa's new boo as she awkwardly insisted that the butch stud was checkin' her out and staring at her breasts. Mind you, Nikki had her plastic titties on display like a turkey in the middle of a Thanksgiving spread with a neckline that plunged down to her navel, but she was convinced that Rosa's girl just went out of her way to oogle her.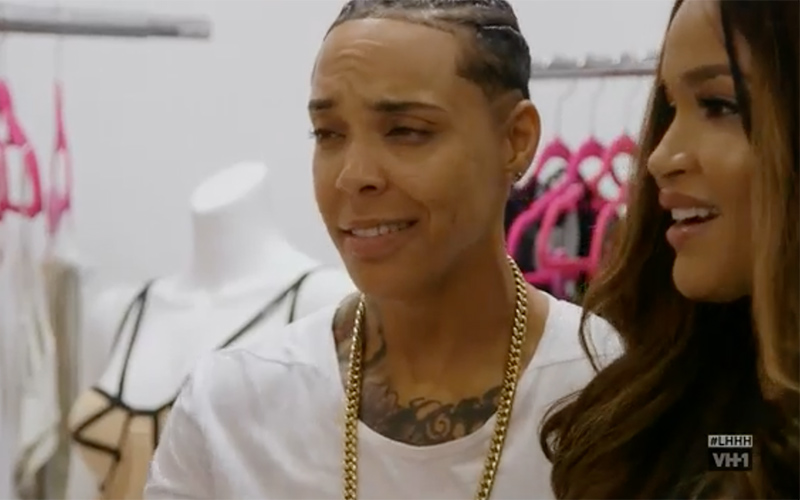 Nikki pointed out to Rosa that she doesn't understand why Rosa's upset about Nikki dating Safaree since they were friends and non-exclusive, but Rosa is holding fast to that "you lied" line. Honestly, I think the biggest thing burning Rosa isn't that Nikki was sleeping with a man, but rather that Nikki was rolling around in bed with Nicki Minaj's flunky. Which is, honestly, somewhat understandable.
Princess Is Begging and Pleading for Ray J's Attention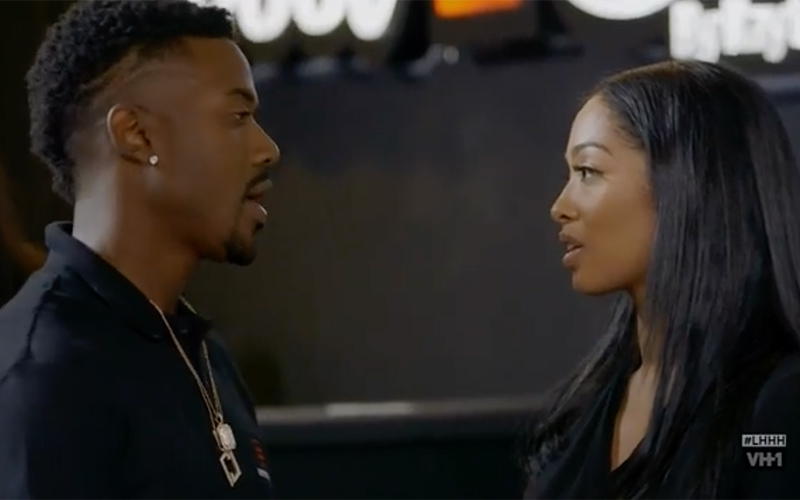 So Princess, who had to fight tooth and nail to keep Ray J as a boyfriend, is struggling to engage him in the wedding planning process.
Last episode, Princess was left hanging as she did a cake tasting session all by herself and in this episode, she lets Ray J have it. Ray, for his part, feels like Princess is not supporting his scooter business or whatever. And for some strange reason, he thinks a billboard of the two of them riding his Scoot-E-Bikes in Hollywood will cheer her up.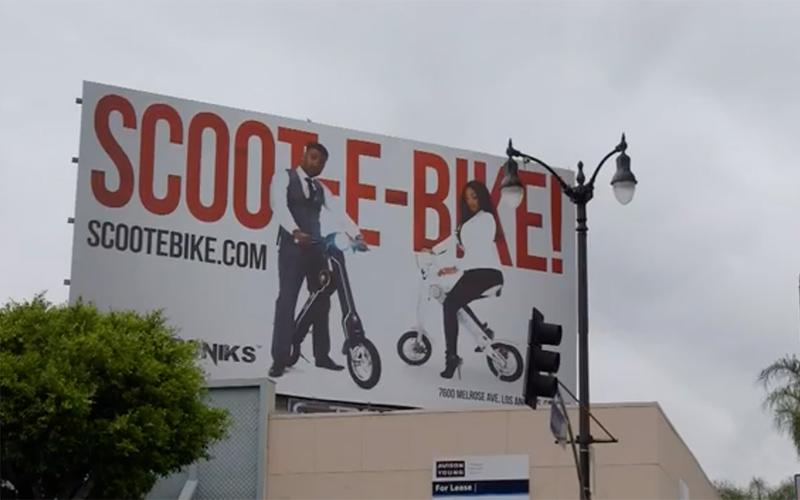 Princess was as thrilled with this development as she was with Moniece's apology. But by the end of the episode, after some haggling and harassment that involved Princess threatening to have them married on the spot at his Scoot-E-Bike shop by a hippie-looking white lady, Ray J vows to be more than 50% involved in the wedding planning and be 5000% involved.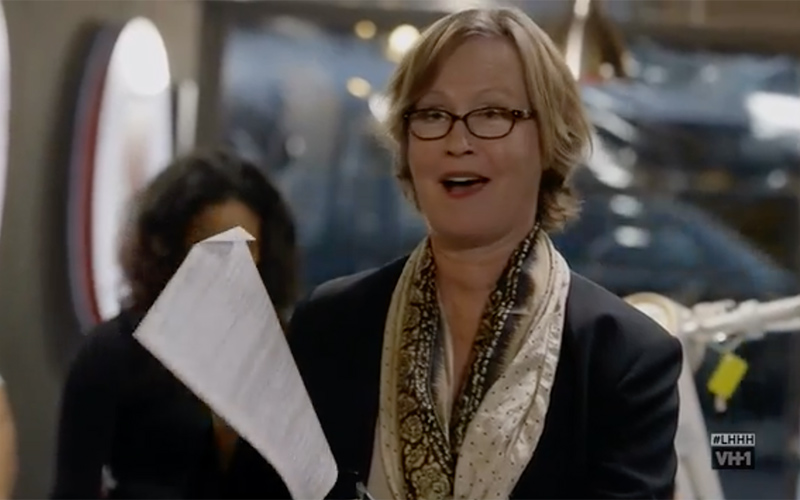 Princess, be careful what you wish for, girl.
Lyrica's Mama Is Mad As Hell Again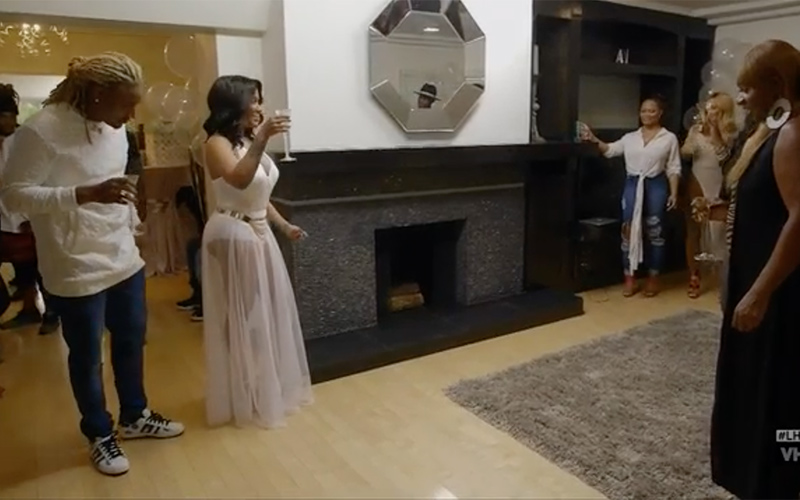 Because A1 and Lyrica's mamas are so busy acting out their own bootleg version of Game of Thrones, the two love birds decided that eloping was the best way to mitigate the tension and drama between both of their mamas.
But now that the deed is done, Lyrica and A1 have to figure out how to break the news to their friends AND family. They decide that having a housewarming party that doubles as a wedding reception is the best way forward since their friends and family can hopefully help temper any negative reactions.
What they didn't count on, apparently, was Lyrica's mother having a complete and total lack of fucks to give about behaving well in public.
At first, when everyone in the room is toasting to the couple's new home, Lyrica's mama is all smiles.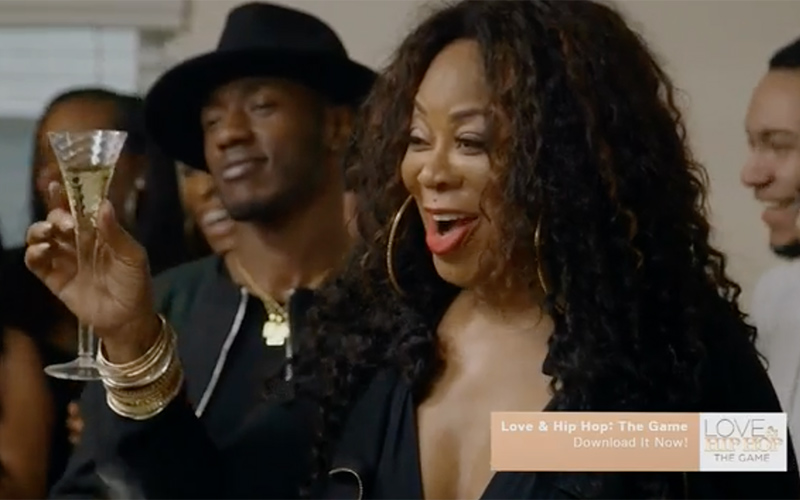 But when A1 and Lyrica gleefully announce to their room of friends that this housewarming is in fact also a wedding reception, Lyrica's mother's mood switches and she dramatically drops her champagne glass on the floor.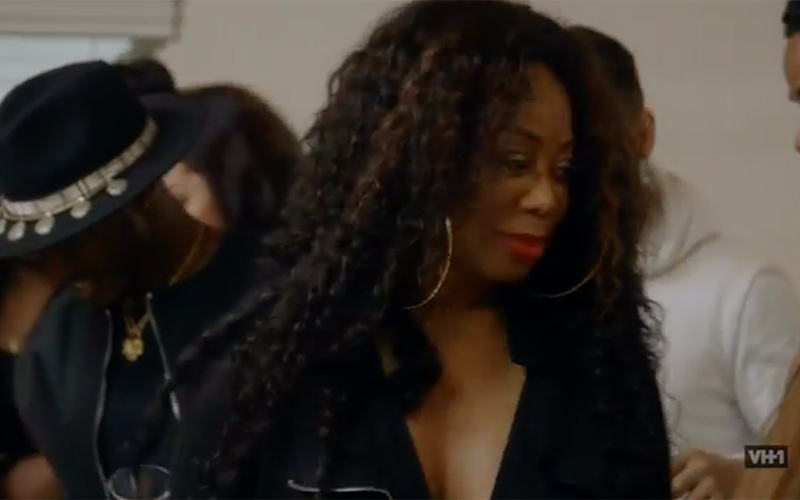 She then proceeds to start hollering about how horrible it is that she was left out of the wedding and Pam, A1's mother, starts getting in her face and everything goes downhill from there.
Later, when Lyrica's mom stops by to pick up the dogs, A1 acts like the dogs are missing and the two get into a confrontation again as he offers her a picture from their wedding as a peace offering. Lyrica's mother ain't havin' it and promptly throws the frame straight to the ground.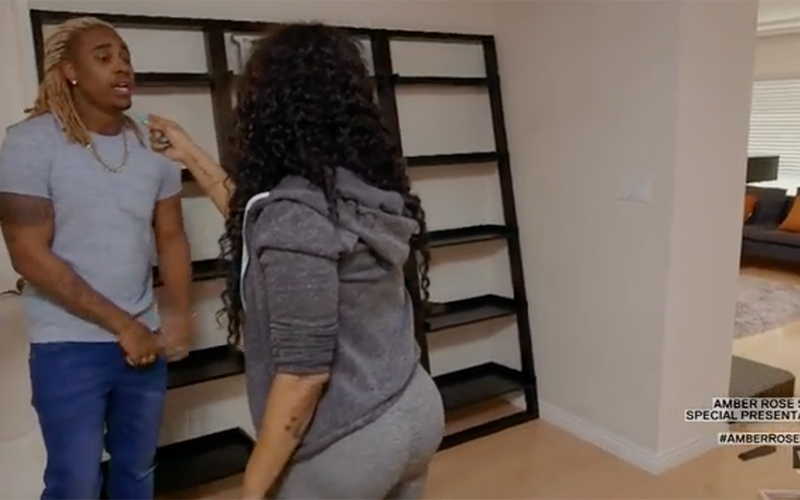 This is the problem with Lyrica's mother: She's an adult toddler. If it isn't about her or glorifying her, she can't take it. And honestly, this is Lyrica's fault. She should've BEEN checked her mama, but she thought it was cute before when she was sicking her mama on Pam but now that the fire-breathing monster is turning on her, she realizes it's a problem.
Lyrica's mama needs a hobby. Maybe they can interest her in crocheting, or hell, how about joining Oprah's damn book club or something.
Be the first to receive breaking news alerts and more stories like this by subscribing to our mailing list.