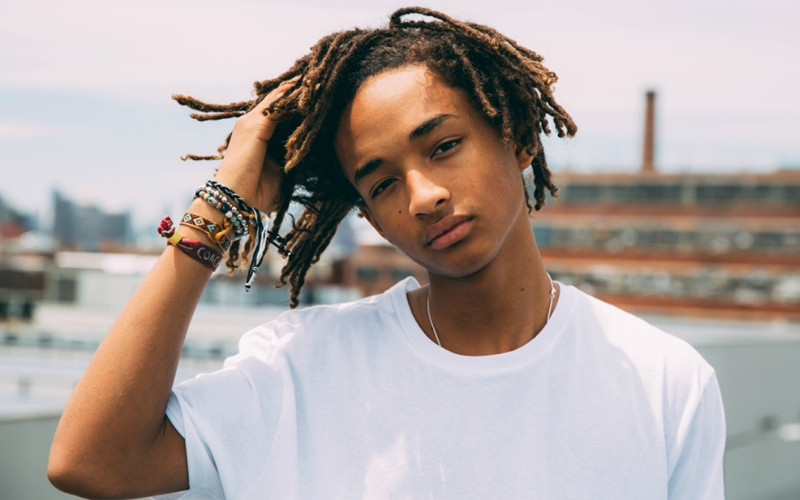 JADEN SMITH DID NOT COMMIT SUICIDE.
Twitter has been known to "kill" a few celebrities, but leave it up to Facebook to kill a celebrity multiple times. A hoax has gone viral on the social media giant claiming actor Jaden Smith committed suicide. The hoax has gone viral several times in recent months.
Again… JADEN SMITH DID NOT COMMIT SUICIDE.
The 18-year-old has remained silent on the horrible hoax. However, despite his frequent social media activity, public appearances, and paparazzi shots, many naïve Facebook users continued to share faux news story, despite its lack of credible sources.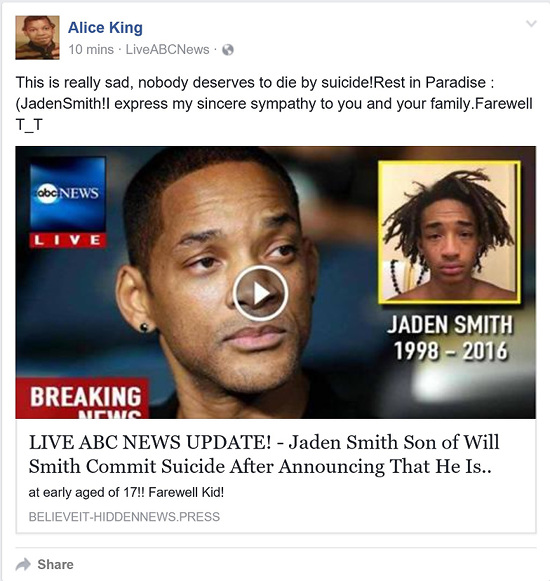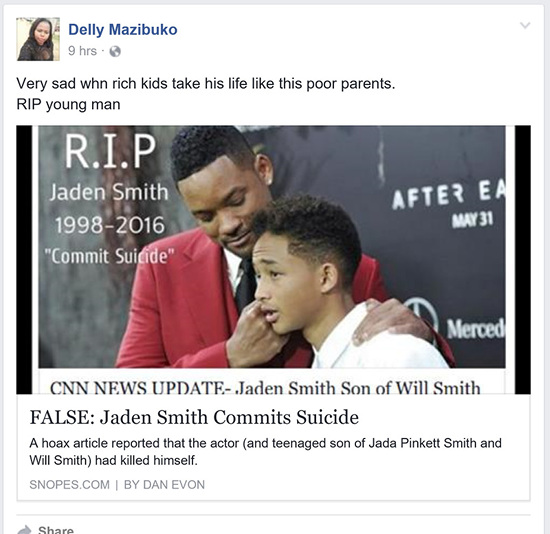 The story is being circulated by a site that generates fake news stories in order to obtain Facebook user information once shared. The clickbait title claims Smith committed suicide after coming out as being transgender. The site also attracts FB users by claiming to have video footage as proof or by using CNN, FOX News, or other credible new source logos.
It's unfortunate that sites aiming to hack into accounts exist. However, what's even worse is that people even fall for stories like this then share it with their Facebook friends and create a viral hoax. A person's life or suicide is nothing to joke about.
So, again, Jaden Smith is NOT dead and do not share such posts online. In fact, here's a photo of Smith hanging out with girlfriend Sarah Snyder in NYC on September 10th.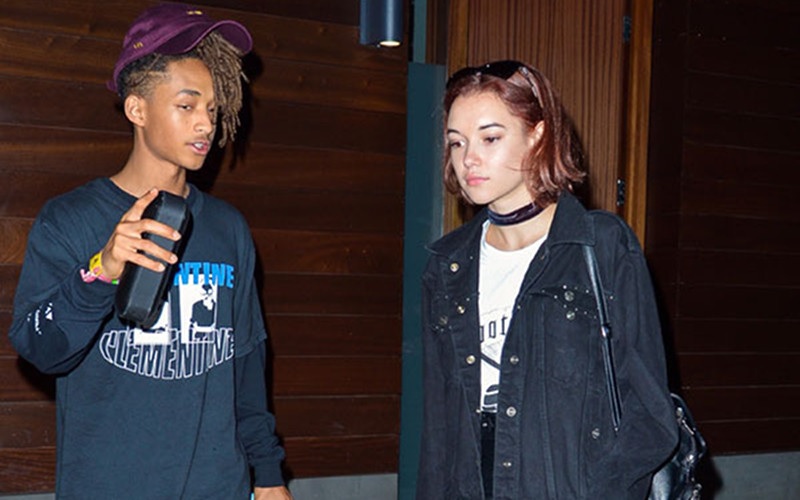 Be the first to receive breaking news alerts and more stories like this by subscribing to our mailing list.