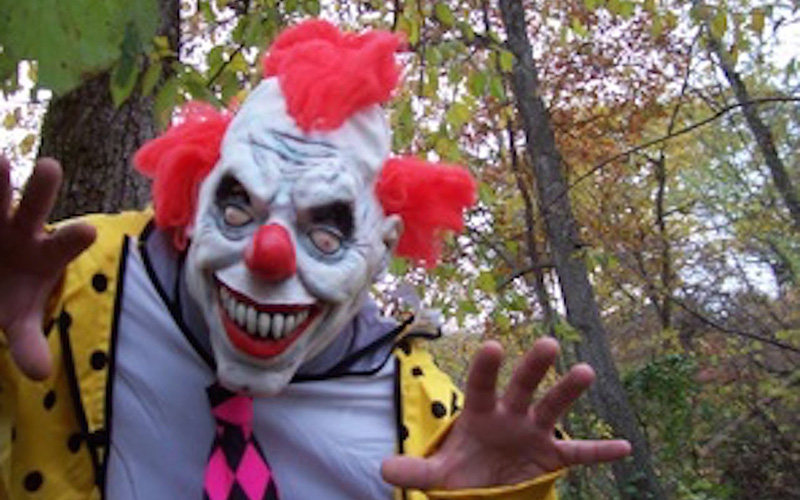 Clown sightings in Greenville, South Carolina have parents in fear for their children's lives.
The clowns have reportedly been appearing at apartment complexes, and trying to lure children into the woods with candy and large amounts of money.
Here are a few things you need know about the sightings:
1
The first clown sighting occurred at Fleetwood Manor apartments.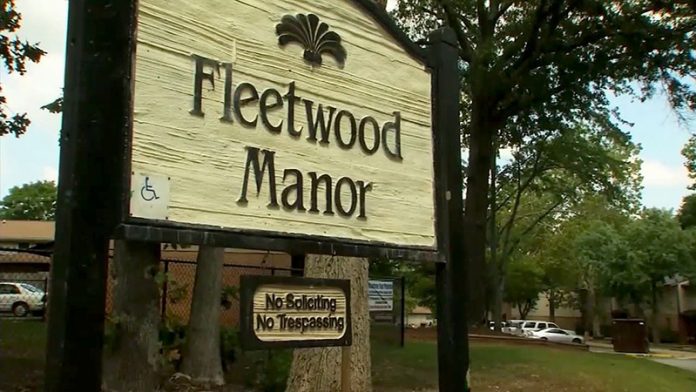 The property management at Fleetwood Manor sent a letter to their residents to inform them about the sightings after numerous children claimed to have seen the clowns.
8/24/2016

To The Residents of Fleetwood Manor

There has [sic] been several conversation [sic] and a lot of complaints to the office regarding a clown or a person dressed in clown clothing taking children or trying to lure children in the woods. First and foremost at Fleetwood Manor Apartments childrens [sic] safety is a top priority. At no time should a child be alone at night, or walking in the roads or wooded areas at night. Also if a person or persons are seen you are to immediately call the police. Greenville County Police Department is aware of the situation and have been riding [sic] the property daily. Remember there is a 10pm curfew for the property so to ensure your childrens [sic] safety please keep them in the house during night hours and make sure at ALL times children are supervised. Anymore information that becomes regarding this issue will be sent out to all residents.

Thank you,

Property Manager
Donna Arnold told WYFF she learned about the clown sightings from her son after he and others spotted the clowns behind the basketball court. At first, Donna said she thought her son was lying until other children came up to her and told her the same story.
"I thought he was telling a fib and I said, 'Go in the house and we'll talk about this again,' because I didn't want it all over the place," Arnold said. "And then the next day, there was like 30 kids that came up to me and said, 'Ms. Donna, Ms. Donna, there's clowns in the woods.' My child was with me, so I knew they had to see something. There was more than one kid that seen them, so I feel confident that he was telling the truth."
Another Fleetwood resident told police she saw the clowns after her son told her there were several clowns in the woods "whispering and making strange noises." The woman said she went to the area to see for herself if the clowns were real and she saw them shining green laser lights in the woods. The woman's older son also told police that he heard chains and banging on the front door of their home on the night of Aug. 20.
Another resident told police that she was on her way home on Aug. 21 at 2:30 a.m. when she saw a large clown with a "blinking nose" standing under a lamp post near a dumpster. She said the clown waved at her, but did not approach her or speak.
Deputies who visited the area said other children told them there were several clowns in the woods and they tried to lure them in with cash. The children also said they think the clowns live in a house near a point at the end of a trail in the woods. Deputies walked to a house at the end of the trail, but found no evidence of clowns.
Deputies also responded to gunshots in Fleetwood after residents at the apartment complex fired shots in the direction of the wooded area the clowns were thought to be.
2
After clown sightings were reported at other apartment complexes in Greenville, residents took matters in their own hands and chased the clowns.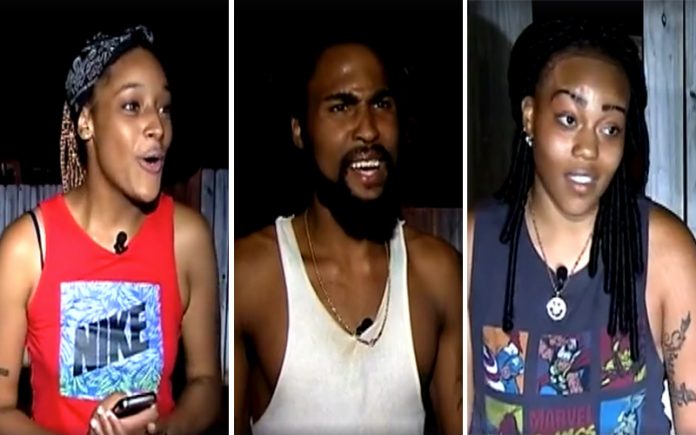 On Aug. 29, deputies were called to Emerald Commons apartment complex after a child said he saw a man, described as a black male in his 30's, dressed in a clown suit. The juvenile also reported seeing a black male riding a bicycle while taking pictures of kids at the complex. Police didn't find any evidence of a clown or a man riding a bicycle.
The same night, deputies responded to a call at Shemwood Crossing Apartments, where a 12-year-old boy said he saw two clowns in the backyard area, one with red hair and another with a white mask and body suit.
The next night, deputies returned to Shemwood Crossing, where residents were taking matters into their own hands and chasing after the alleged clowns.
Two women who live at the apartment told Fox Carolina News that they came close to catching the clowns until they escaped in a black Honda. One of the women said there were two clowns running on foot and a third one was the getaway driver.
Pat Oglesby, also a Shemwood resident, said that he chased after the clowns and heard them carrying chains as they ran away.
On Wednesday, a young girl walking home from school reported seeing a clown in wooded area near Hughes Academy in the Pleasant Valley area.
That same afternoon, a 13 year-old boy spoke with the news and told them a clown knocked on the front door of his home. The boy's mother also spoke with Fox Carolina News and said she believes her son, even though she wasn't at home at the time.
Later in the evening, a woman at Park Haywood Apartments told officers she spotted a clown at the complex's laundromat. According to the woman, "the suspicious person did not make any action, just stood and stared" and was a man between the ages 35 and 45, and approximately 5 feet 10 inches tall, 200 pounds in weight. The woman also said the clown smelled like house paint.
On Aug. 31, a clown was reported in a backyard at Canaan Pointe Apartments in Spartanburg, S.C. A woman said she saw the clown in her yard and took a picture of him before he got away.
Authorities weren't able to use the picture (above) because the photo was too dark.
3
Police have found no evidence of clowns anywhere, but they are warning the possible culprits to stop.
Greenville County's Police Chief Ken Miller held a news conference on Thursday (Sep. 1) to discuss the various clown sightings.
Miller said that there had been six reported clown sightings in the city and county, varying in race and costume. He also confirmed that none of the officers who responded to reports have seen clowns or found any evidence of them.
Miller said he is not sure if the clowns are connected to the upcoming "31" movie release or if it's someone trying to terrorize the public, but assured that those involved will be arrested. "We will arrest you. We don't want to, but we will," he said.
Miller also encouraged people to not dress in clown outfits, to avoid getting hurt or arrested. Anyone who sees anything suspicious is asked to call 911. "The clowning around needs to stop. It's illegal, it's dangerous," Miller said at the end of the conference.
4
There's only one alleged picture of the clowns. [UPDATE: It's fake.]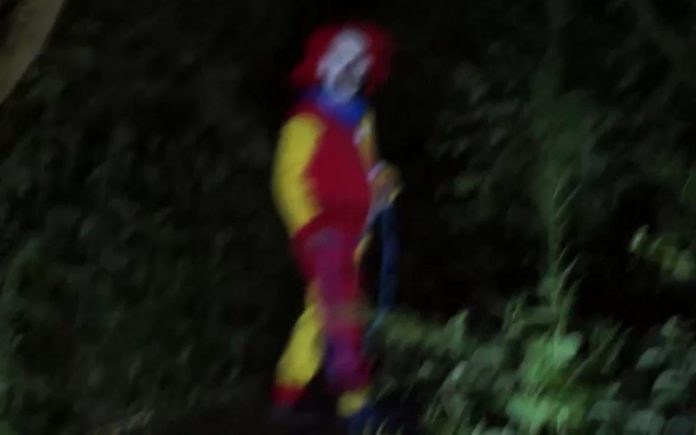 UPDATE: We have been notified that this image is NOT of a clown sighting in Greenville, South Carolina. It is a screenshot from this video. The person who tweeted this (@kevthoman) 100% lied about its authenticity.
While there hasn't been any official photos of any clown sightings released by authorities, Greenville resident Kevin Thoman posted a blurry photo of a clown on Twitter that he claims he saw behind Fleetwood apartments, where the clown sightings were originally reported. Thoman also said in another tweet that the photo is real and he was too busy running away to get a clear picture.
just spotted a major freak behind fleetwood apts. #WTF pic.twitter.com/StN0VzLNY2

— Kevin Thoman (@kevthoman) August 30, 2016
yes the clown picture is real, and no I didn't stop to ask questions, I gtf out of there

— Kevin Thoman (@kevthoman) August 30, 2016
The photo has been featured in a video that Inside Edition made about the clown sightings and has been used by The Huffington Post, NBC News, and other media outlets, which Thoman isn't all that happy about.
looks like the picture I took last night is now being used by Huffington Post and NBC news…still no paycheck though :/

— Kevin Thoman (@kevthoman) August 30, 2016
Inside Edition snagged my photo without crediting my name or Twitter account…and they didn't pay me #WTF #Thiefs https://t.co/cYmNyhGTIu

— Kevin Thoman (@kevthoman) September 1, 2016
5
Local party clowns are scared it will hurt their business.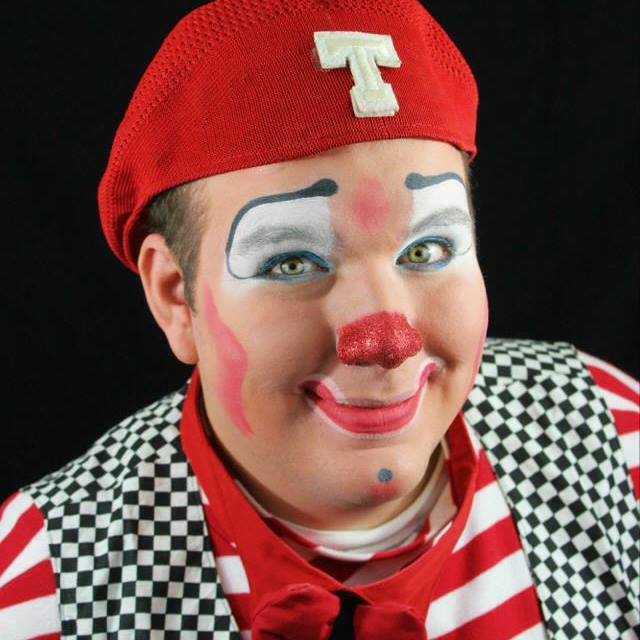 Fox Carolina News spoke with Kelly Montfort, who owns Over the Top Entertainment and goes by Mr. Twister at birthday parties and events.
Monfort told them that he is scared the clown sightings could affect his business in a bad way. He also believes that it could be a possible publicity stunt for a haunted house or upcoming production.
"I am terrified of that actually. I truly hope it's being made up," Monfort said. "I truly hope there is not a psychopath that is going after kids, and if there is, I hope that someone catches them. I believe there is a chance that it could be a big publicity stunt for someone, a haunted house or some sort of production that will be coming in the next few months,"
6
Parents are really upset about the clown sightings.
Parents of children that spotted the alleged clowns have been voicing their concerns over their kid's safety.
Fleetwood resident Donna Arnold sent a furious message to the clowns (via the news) warning them that she is one angry mother who is "not going to take it".
Arnold also instructed them to get out of the communities immediately.
"I'm begging you. Whoever you are, clowns, whoever is out in our communities get away. Here is one very mad, very angry mother that is not going to take it," Donna Arnold said.
Be the first to receive breaking news alerts and more stories like this by subscribing to our mailing list.