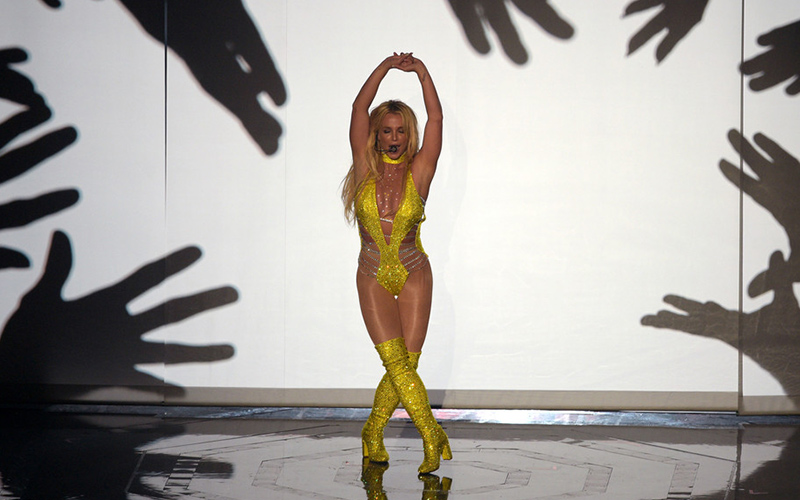 So here's the deal: Britney Spears never stood a chance. Although she hasn't hit the VMAs stage since her disastrous performance of "Gimme More" at the 2007 VMAs, Britney had absolutely no chance of claiming the VMAs as HER night.
That's because Rihanna was being honored with the Michael Jackson Video Vanguard Award, which resulted in her performing FOUR different sets throughout the night. Beyoncé was given the stage for a whopping 15 minutes to perform a curated selection of tracks from her visual album, Lemonade.
SEE MORE: Beyoncé Shuts Down the VMAs, Snatches Wigs and Gives the World Life
Even worse is the fact that Britney had to perform after Bey's earth-shattering set. MTV KNOWS that Britney needed every leg up she could get. Why put Britney right after the standard bearer when she's just trying to get back to a C-grade performance?
But here's the thing, I'm not gonna knock Britney. Given all of her mental and physical trauma, Britney's improvements at the VMAs are worth celebrating. Britney had energy, verve and whip as she performed her new single "Make Me." Her dancing wasn't as sharp as it was in "I'm a Slave 4 U," but it also wasn't as stiff and robotic as it's been in the last 4 years.
Her lip syncing was sloppy at times, and the handheld mics were basically stage props, given how much she was lip syncing, but if you're not over Britney lip syncing at this point in her career, then I don't know what to tell you.
The G-Eazy combo was a little awkward too. They were going for a lustful vibe and Britney paid slight homage to Janet Jackson when she grabbed G-Eazy's crotch "If"-style, but at times G-Eazy's leering at Britney just makes you feel uncomfortable.
G-Eazy's gawking aside, this is the best Britney performance we've seen in years so we'll take what we can get. Go, Brit-Brit.
Be the first to receive breaking news alerts and more stories like this by subscribing to our mailing list.