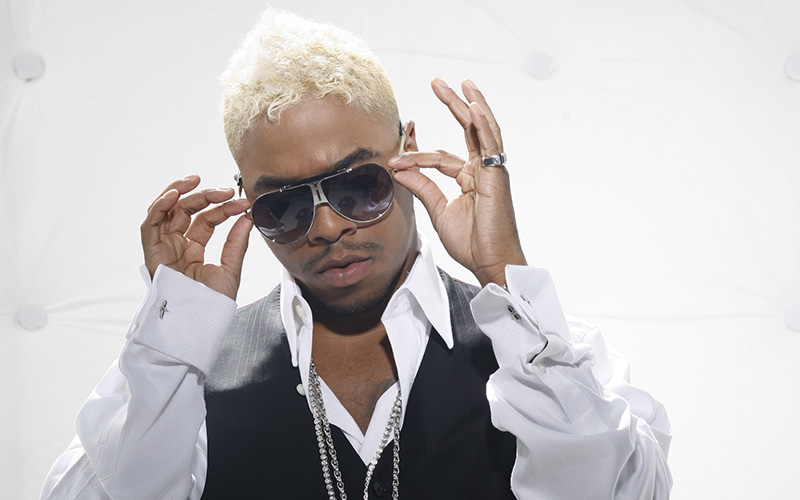 I'm about to take you all the way back to the 2000 with these lyrics: She had dumps like a truck, truck, truck/Thighs like what, what, what/Baby move your butt, butt, butt/I think I'll sing it again. In case you needed a refresher, these are lines from the Sisqó classic, "Thong Song."
Apparently, there has been a long-held debate of exactly what "dumps like a truck" means. Some believe it's a play off the saying "junk in the trunk," while others think it refers to a girl actually taking a dump.
Yeah, I didn't even know this was a controversy until today, but I definitely could have gone the rest of my life without ever knowing that second theory.
In any case, Priscilla Frank of the Huffington Post landed an exclusive interview with the singer and was able to clear up the 16-year debate. Sisqó quickly debunked the bathroom theory. "That would mean I was some kind of fecal freak," he told Frank.
Get ready for the actual meaning of "dumps like a truck":
"What I was really referring to was ? a dump truck when it backs up, it's like, 'beep, beep beep.' So, 'she had dumps like a dump truck' is, like, when girls do a booty dance move and they look back at their butt. She's like a dump truck back-back-backing it up."
Was it worth the wait? Had you deciphered the cryptic lyric 16 years ago?
Sisqó talks about the song in-depth in the interview. He says he knew it was going to be classic during the recording process.
"That's why we use those classical strings in the beginning. Much like the Renaissance period of art and music […] that music and art is still appreciated today. I thought, let's put a little classical air in this music. Hide some music within the gimmick, so the music will last longer than the gimmick."
Though some artists get tired of performing their signature songs, Sisqó embraces the "Thong Song" for a not-so-shocking reason. "I'm a heterosexual male. Beautiful women from all over the world are still trying to brandish their underwear before me. I'm never tired of singing that song."
Before concluding their interview, Frank asked Sisqó what popular 2016 garment of clothing he would immortalize in song. His answer: Yoga pants. "Yoga pants are so cool," he said.
Be the first to receive breaking news alerts and more stories like this by subscribing to our mailing list.