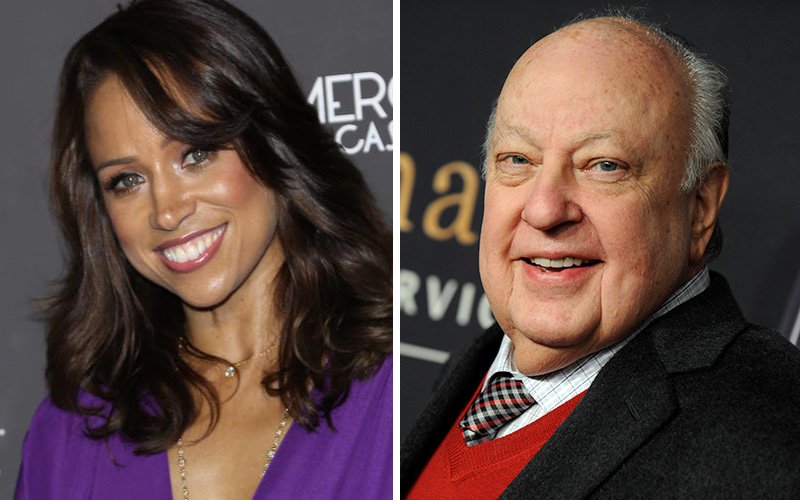 Stacey Dash turned in her black card to become a ride-or-die chick for Fox News. But apparently, the conservative cable news network couldn't care less that the Clueless actress sold her soul and denied her blackness.
Former Fox News personality Andrea Tantaros has filed a $50 million sexual harassment lawsuit against ousted CEO Roger Ailes. In the legal documents, Tantaros also claims Ailes made racist comments about Dash and another black female host, Harris Faulkner.
Ailes allegedly referred to Dash as "the black girl" and expressed concern that Faulkner "has the tendency to look like the angry black woman."
Tantaros claims these comments were made during a private meeting she had with Ailes in August 2014. She also added that he once called The Five co-host Kimberly Guilfoyle a "Puerto Rican whore."
Ailes was recently fired from Fox after former anchor Gretchen Carlson filed a lawsuit claiming he sexually harassed her for years and ultimately fired her when she complained about the treatment.
"Fox News masquerades as a defender of traditional family values, but behind the scenes, it operates like a sex-fueled, Playboy Mansion-like cult, steeped in intimidation, indecency and misogyny," Tantaros says in her own suit.
But is anyone honestly shocked to learn Fox News is full of racists and misogynists? I often felt the network uses its black anchors and guests as props to aid in its racist rhetoric. However, Stacey Dash will probably find some way to either defend Ailes' alleged statements or deny that he holds any racists thoughts.
After the actress referred to Jesse Williams as a "plantation slave" for his speech at the BET Awards, I shot back a called her a "house slave" for Fox News; my position remains the same. And I bet money that Roger Ailes just might agree.
Be the first to receive breaking news alerts and more stories like this by subscribing to our mailing list.