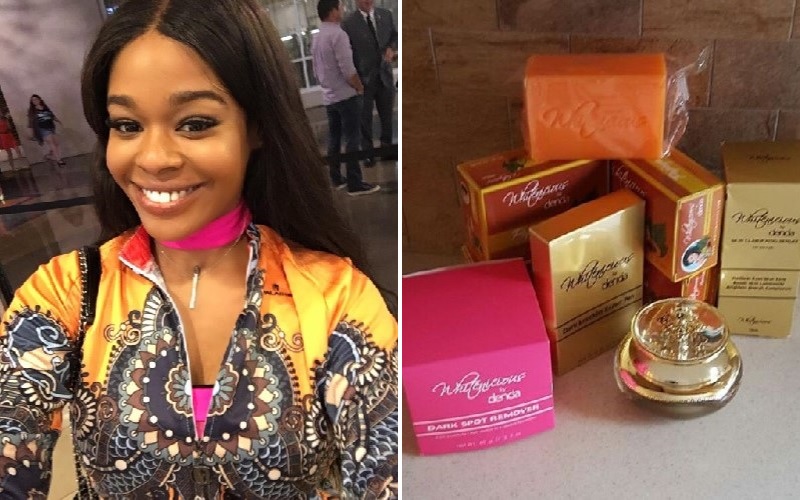 Is a week free of insane Azealia Banks-related news really too much to ask for Unfortunately, the rapper is, once again, making headlines by continuing to support skin bleaching.
Though she claimed to quit social media a few weeks ago, Banks took to her Instagram account to promote a skin-whitening product called "Whitenicious." And I wish I were making this up.
"Are you ready to get rid of unwanted dark spots, ingrown hairs, scars, acne and discoloration?" Banks write in the caption. "Tired of nursing your imperfections but are unsure about how to get rid of them? Look no further! Whitenicious is here!"
https://www.instagram.com/p/BJQHQXvhIB2/
The post also comes with a 10% off code for Banks' fans. Just enter the code, "AZ," and you, too, can look like a chocolate powdered donut.
A testimonial from a Whitenicious user claims the product made her skin look "healthy" and is not used to manipulate skin complexion. However, if the name wasn't proof enough, these photos from the official Whitenicious Instagram account sure is.
Azealia Banks was accused of skin bleaching months ago after horrendous photos went viral; she confirmed the rumor soon after. The rapper recently defended the practice in a 20-minute Facebook video and likened it to other body modification and beauty procedures.
"What's the difference between getting your nose done and changing your skin color? What's the difference between getting a hair weave and changing your skin color? Nobody was upset when I was wearing 30-inch weaves and tearing out my edges. You guys loved it, but what is the difference? I don't understand what difference is, because there really isn't a difference."
Despite the few hiding behind the "skin health" claim, make no mistake, this product is for the sole purpose of lightening one's skin. Don't be like Banks and leave this product on the shelf.
Be the first to receive breaking news alerts and more stories like this by subscribing to our mailing list.