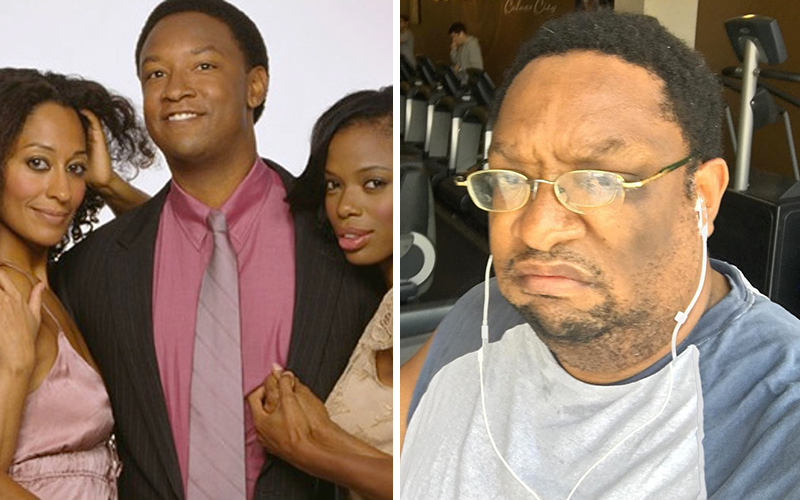 Remember actor Reggie Hayes, who played William Dent on the hit UPN/CW TV show Girlfriends?
Well, Hayes has gained a TON of weight since his role on the show and isn't looking too good these days. I mean, the guy has REALLY let himself go!
Check out some photos from his Instagram page:
And that's just a VERY small sample!
Photos of Hayes and his big boy figure are getting around the web and social media has really been going in on him.
William from Girlfriends is just getting ready for Halloween early this year pic.twitter.com/i9oNIkHXso

— CorEy-spondent (@CoreyPTownsend) August 13, 2016
Y'all please tell me this is not William from "Girlfriends" ??? pic.twitter.com/xf3jFPgtzi

— Macayla ? (@MacaylaSOLegit) August 14, 2016
That's really William from Girlfriends?! pic.twitter.com/kUSzdSTzUw

— Kay (@COCOKayyy) August 13, 2016
https://twitter.com/AintYouTeeWhyy/status/764448785757908992
https://twitter.com/_RunYaBandzUpp/status/765360751775141888
Yooooooo ????????? what happen to William from that show girlfriends ????????????????

— Moe/beats (@280_Moe) August 16, 2016
These pics of William from "Girlfriends"…………………… I………….I'm speechless.

— amour (@amourwest) August 16, 2016
William from girlfriends was never attractive to begin with.

— Yumi (@yumiyoko) August 13, 2016
After catching wind of his newfound Internet fame, Hayes took to Twitter and Instagram to slam all those who had mean things to say about his weight gain. He also thanked everyone who showed him support.
It a shame that with all I've accomplished in my life. People from my own community can't wait to kick me when im down.

— reggie hayes (@reggieh69) August 13, 2016
I have to say though I'm so touched by the support of everyone. You really are wonderful friends. LOVE IS SO MUCH STRONGER THAN HATE ??

— reggie hayes (@reggieh69) August 13, 2016
It's never nice to pick on anybody, but at the same time it's sad to see that he let himself completely go like that. Tracee Ellis Ross (or somebody!) please come save this brother and introduce him to a salad.
Be the first to receive breaking news alerts and more stories like this by subscribing to our mailing list.