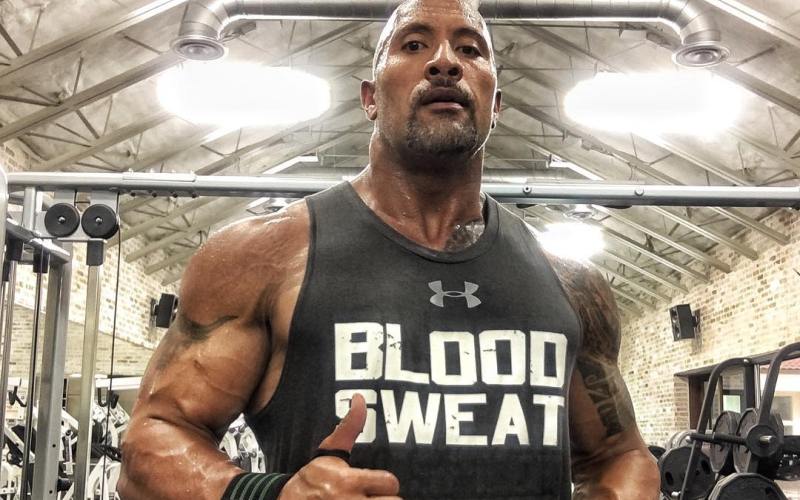 Dwayne Johnson is not backing away from dissing one of his male Fast 8 co-stars and calling him a "candy ass" on social media. The Rock has posted another post and says "conflict can be a good thing."
Johnson begins the post by thanking the "team effort" of the crew and, specifically, his stunt double. He then addresses the topic that has dominated entertainment news headlines.
He writes in part:
"And like with any team, that's a family, there's gonna be conflict. Family is gonna have differences of opinion and fundamental core beliefs. To me, conflict can be a good thing, when it's followed by great resolution. I was raised on healthy conflict and welcome it. And like any family, we get better from it."
While it was originally speculated that Rock's beef was with Tyrese, it's now looking more likely that Vin Diesel is the "candy ass" and "chicken sh*t" he alluded to. It's been reported the two had a "secret meeting" on set to work through their issues, which are believed to stem from Diesel's producer credit on the film and making decisions Johnson does not approve of.
Diesel has not commented on the situation, nor has it been confirmed that he was the target of Johnson's rant.
If all that's being reported is true, I'm just glad they were able to begin the process of working things out. However, none of it should have been aired on social media. Though, I still secretly wish we could have seen a WWE match between the two.
Be the first to receive breaking news alerts and more stories like this by subscribing to our mailing list.