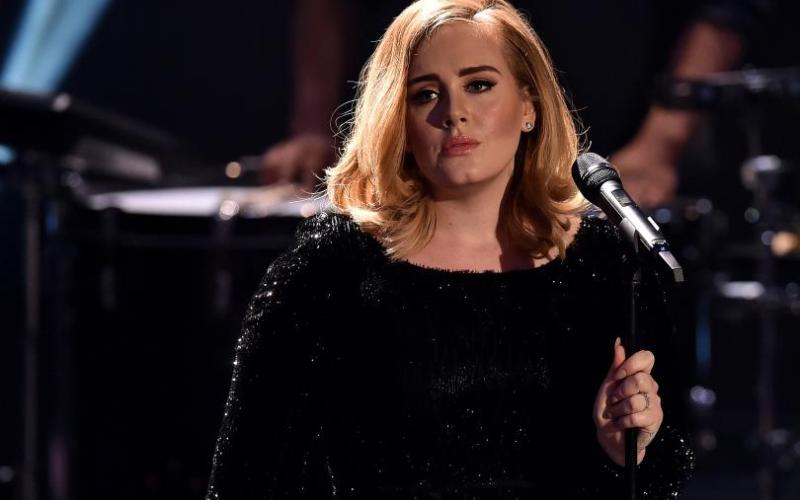 It's getting close to that time again. The National Football League is narrowing down their list to determine who will headline the 2017 Halftime Super Bowl show, and sources say British crooner Adele is at the current frontrunner.
Though reps for Adele or the NFL have not commented on the rumor, an unnamed source revealed the news to British tabloid The Sun.
"There is nobody bigger in the world than Adele right now and organizers are doing absolutely everything they can to try to persuade her to sign up. She's sold out every date on her tour, everyone wants a piece of her and they know they can bank on her bringing in the viewers. It's Adele's nerves that are the issue — it hasn't been an easy sell."
As much as I love Adele (and I do love me some Adele), she's not the right fit.
The Super Bowl halftime performance needs someone who's going to put on a show, complete with choreography, dancers, intricate lighting, props, and maybe even some fire and fog. Adele doesn't do that; she stands in front a mic stand and sings her heart out and this is what we expect from her. Anything else would seem forced and probably uncomfortable to watch.
Early in her career, she tried using back up dancers and backdrops to give her live performances a little action, but she said she felt unauthentic and no longer goes for the glitz and glam we might see from the likes of a Beyoncé or Katy Perry.
The halftime show also needs positive, upbeat music that will keep the football audience hype. Adele has a few song selections that kinda-sorta-but-not-really fit the bill. However, most of her popular songs are somber ballads with a heartbreak theme.
Don't hate me for saying it, but I'd almost rather have Taylor Swift headline the next Halftime Show. Her name has also been thrown around for the past year or so. At least she would keep the rowdy football fans engaged and awake.
All the speculation will have to continue. An official announcement is still months away.
Be the first to receive breaking news alerts and more stories like this by subscribing to our mailing list.