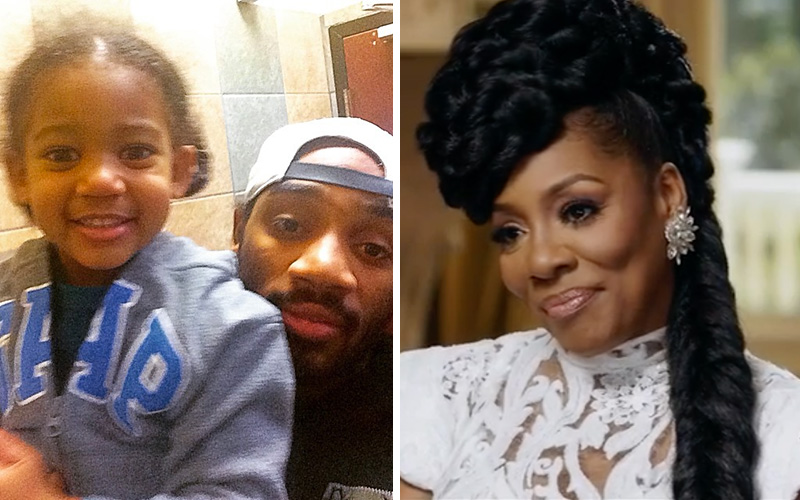 One step forward, two steps back. Just when Tiarra and Karen "KK" King seemed like they'd finally gotten to a good place at the end of season 5 of Love & Hip Hop Atlanta.
After a tearful exchange, the two women in Scrapp's life had made amends and even worked together to throw a birthday party for King, Scrapp's son.
But during the reunion special, KK dropped a major bomb when she claimed that a strange woman texted her claiming that her son and King were brothers and that Scrapp was NOT her baby's father. KK believed that the boy in the picture that was sent to her looked remarkably like her alleged grandson.
Now, this is a messy, awful thing for a GRANDMOTHER to do on national television. I know she thinks she's doing Tiarra in with this move, but she's also slandering her grandson, King, by carrying this vicious lie. Anyone who looks at King can see that he's the spitting image of Scrapp.
https://www.instagram.com/p/0G7NmJBS4n/
When she was confronted with the news by the reunion host, Tiarra smoothly brushed the baseless claim off. It didn't even appear to be worth losing her shit over as she knew KK was willing to say and do anything to make her look bad, even if she had to make up things to make it happen.
If this drags out into next season, perhaps KK and Tiarra can invite Maury Povich to settle this once and for all?
Be the first to receive breaking news alerts and more stories like this by subscribing to our mailing list.