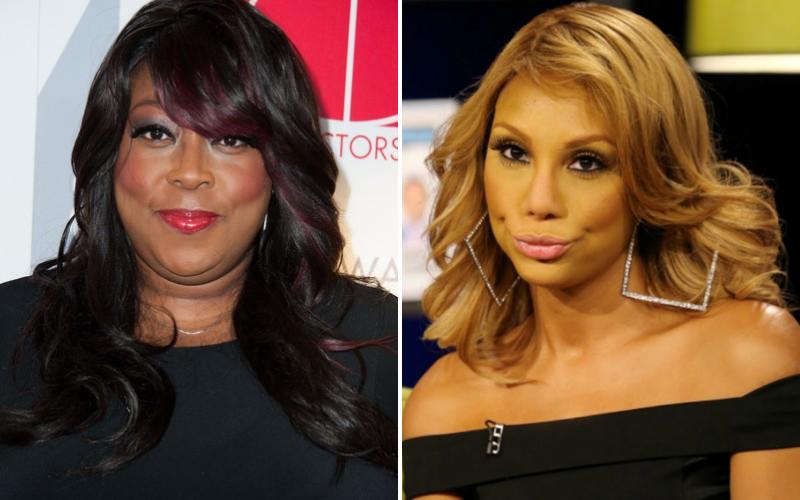 It's been three months since the shocking announcement that Tamar Braxton will not return as co-host of The Real for its third season, but that doesn't mean the waters have calmed between Braxton and her former talk show buddies.
Loni Love is currently on a comedy tour. While doing press for her comedy shows, she's also promoting The Real's upcoming season. She recently appeared on the Tom Joyner Morning Show and took the opportunity to thank the fans for supporting the co-hosts and for making a third season possible.
"Let me say this about season three of 'The Real'… we wanna thank the fans for supporting us. Season three is going to be phenomenal. I know there are a lot of changes that are happening. Warner Brothers is making the decision of what they want to do as far as a co-host. I think it'll be guest co-hosts."
However, she also encouraged fans to show the other current hosts "some love" because of the criticism they have all received since Braxton's departure was announced. Love maintains that none of the hosts were involved in Braxton's firing nor were they informed beforehand.
"It's been a hard summer on them. Send some love because it's been hard. It's totally different for all of us because we were such a good unit. Nobody knew about [Tamar getting fired]. It was nobody's fault. I want the fans to understand that. I think a lot of people are confused about what happened. I wanna make that known — we need to stop. Stop calling me names on the Internet… Since my ex-boyfriend I've never been called that many… I didn't have anything to do with this… They're calling me all kinds of names."
Braxton must have heard Love's comments and responded on Twitter. However, she deleted most of her tweet because she "[gives] life to the living," as she stated. Of course The Shade Room has the screenshots though.
I can't say for certain that Tamar Braxton isn't bitter, but it's definitely clear that all is not well between the hosts as Loni Love would like to suggest.
Be the first to receive breaking news alerts and more stories like this by subscribing to our mailing list.