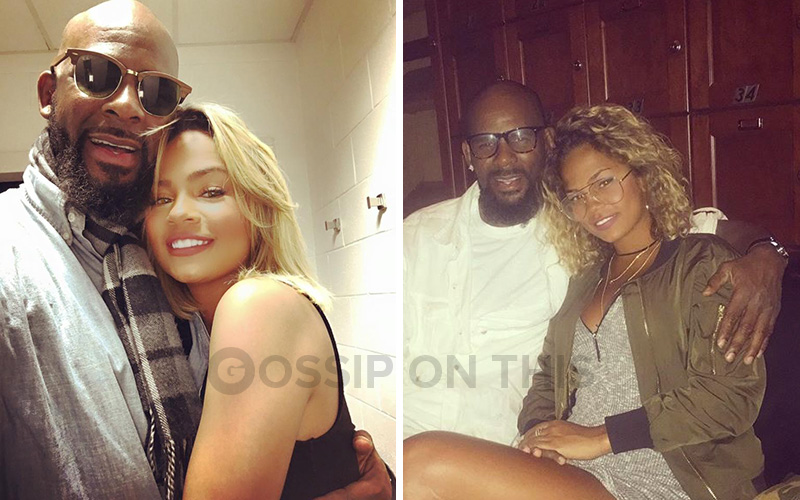 R. Kelly may be up to his old tricks again. Rumors are flying that the R&B singer is dating a 19-year-old 20-year-old woman from South Carolina named Halle Calhoun.
According to various sources, Kelly and the young lady, who is a model, met after she attended one of his "The Buffet Tour" concerts with her mother.
Photos from Halle's mom's Facebook page show the two with R. Kelly at his show in Columbia, S.C. in February.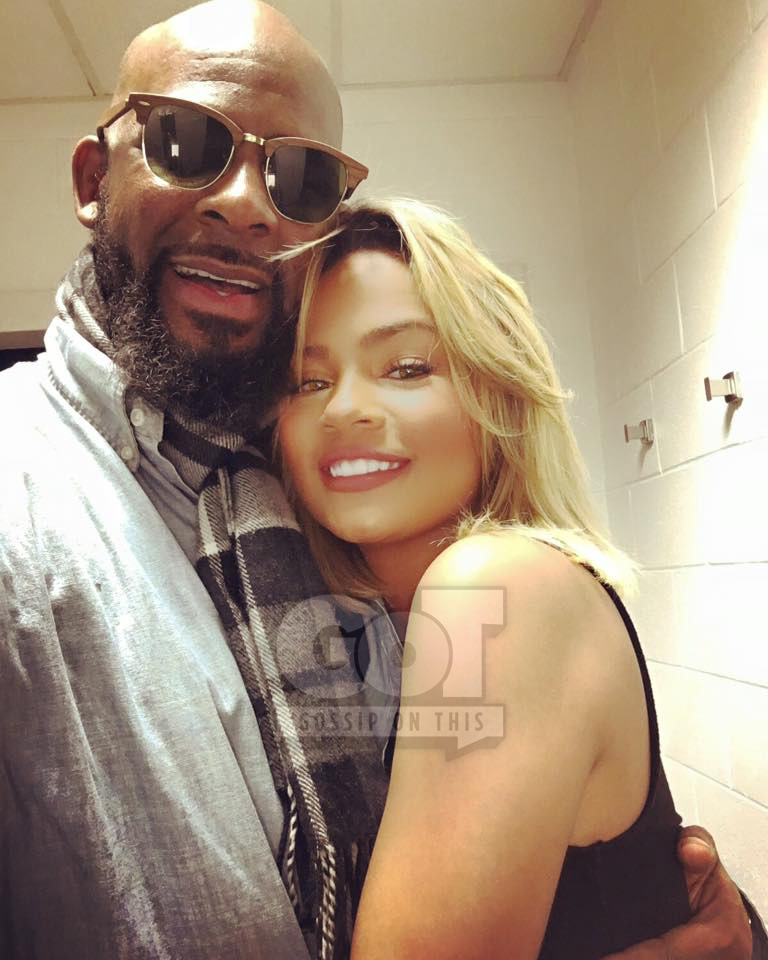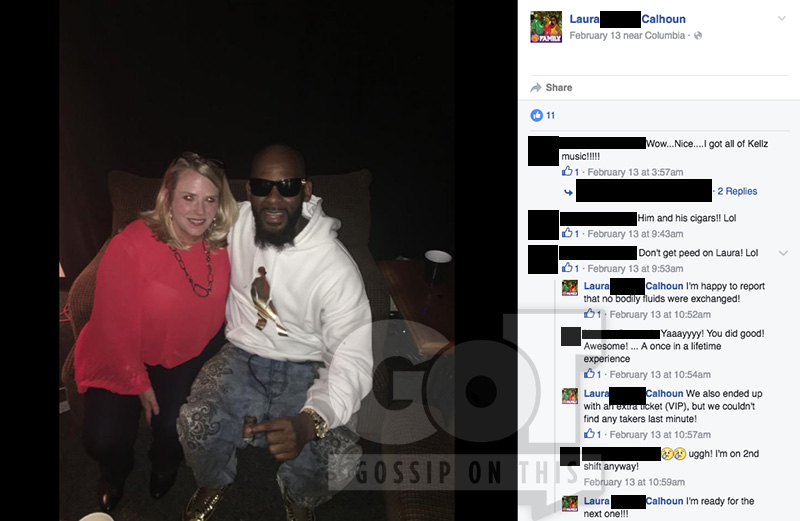 A Snapchat story she reposted on Facebook also shows them enjoying another one of Kelly's shows in Charlotte, North Carolina in June. "Thank you Kelz for the tix!!! #comp," her mother wrote in a message.
Halle, who is said to be "Blasian" (Black/Asian), has also posted photos of her and R. Kelly hanging out on her Instagram page.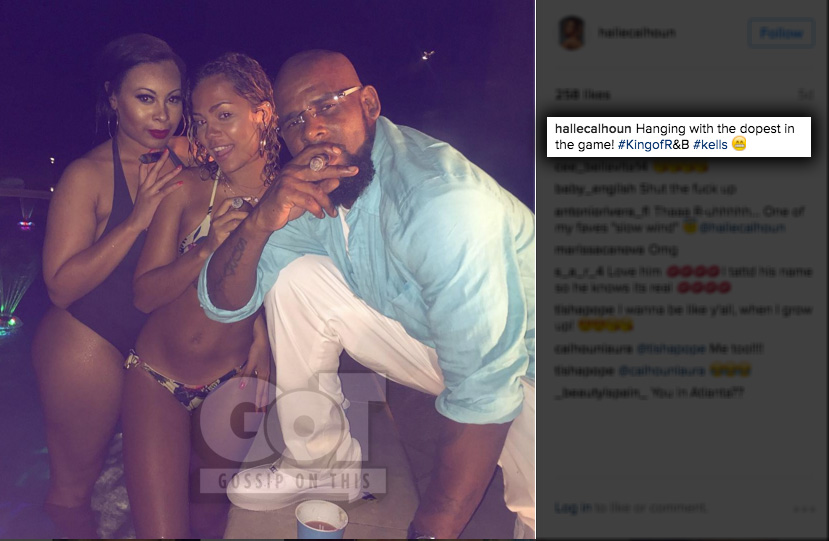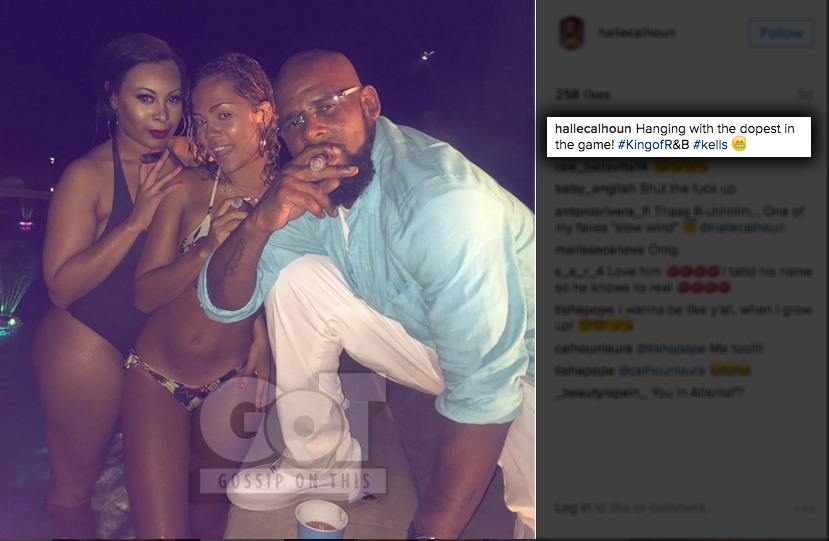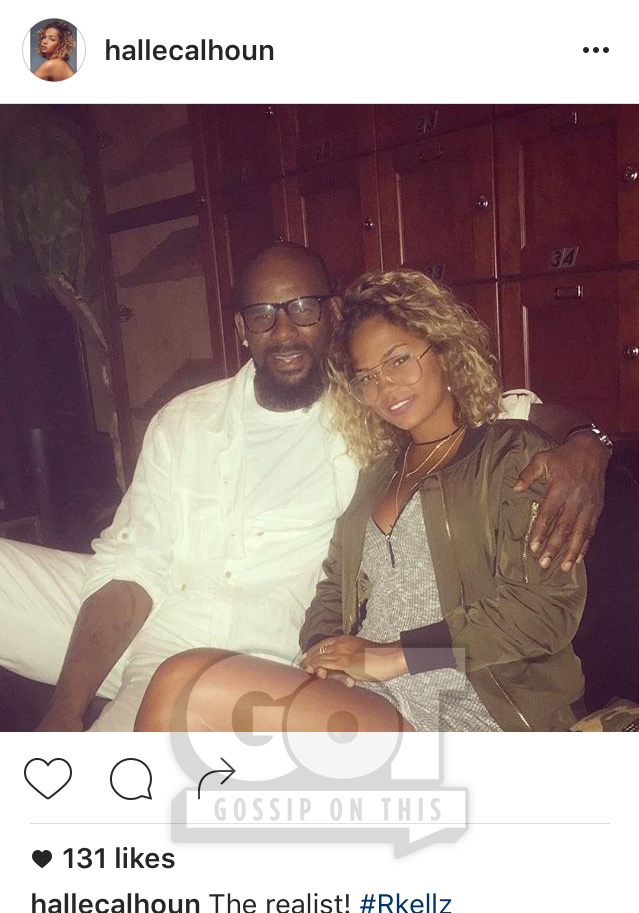 DallasBlack.com reports that the two were spotted in VIP together after Kelly's show in Atlanta, and that he is already "head over heels" in love her, enough that he's even thinking about marriage.
If true, the news comes as no surprise considering R. Kelly is notoriously known for having a thing for young girls. He secretly married Aaliyah when she was 15 years old, has been sued by several women who claim they had sex with him when they were teens, and, oh yeah, we can't forget about that video of him allegedly peeing on his 14-year-old goddaughter after boning her in his basement.
Hey, at least this Halle girl is legal…
Editor's note (Oct. 2017): An earlier version of this report said Halle was 19 years old, which was incorrect. She was actually 20 (going on 21) at the time and is now 22 as of October 2017.
Be the first to receive breaking news alerts and more stories like this by subscribing to our mailing list.