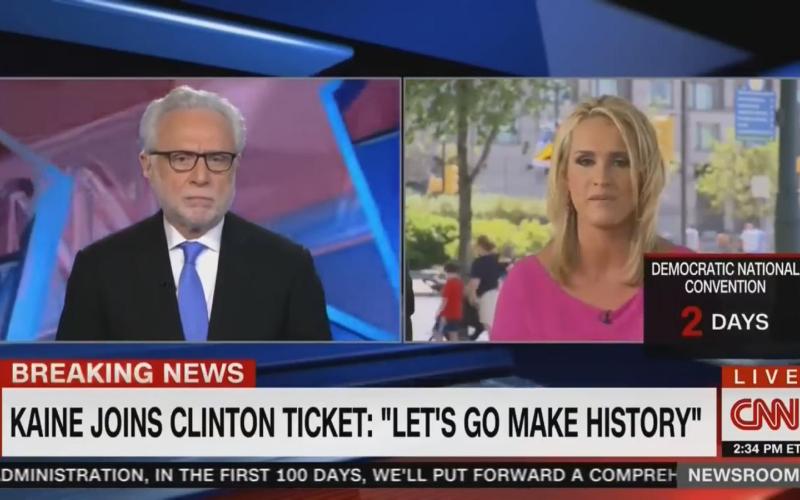 OMG! Is it time to vote yet? I'm not sure how much more of this I can take. A CNN commentator and Donald Trump supporter went on national TV and mocked Tim Kaine's ability to speak fluent Spanish with a Dora the Explorer comment.
Scottie Nell Hughes did not care for Kaine's speech as he spoke Spanish during a Florida rally. While she admires Hughes for being "multi-cultural," she'd rather him give his speeches like Trump does, in a language "all Americans can understand."
"That's English!" she told Wolf Blitzer.
Hughes is also not looking forward to the upcoming Democratic National Convention.
"I didn't have to get a translator for anything that was going on at the RNC this week. And I'm hoping I'm not gonna have to start brushing up back on my 'Dora the Explorer' to understand some of the speeches given this week."
Are you serious?! You can't make this stuff up. Racist remarks and micro-aggressions have become commonplace in this election, thanks to Trump. Clearly even his most visible supporters are following suit.
Hillary Clinton's running mate learned to speak the language as a missionary in Honduras. Leave it up to Trump supports to turn such a charitable act into something negative and racist.
Be the first to receive breaking news alerts and more stories like this by subscribing to our mailing list.