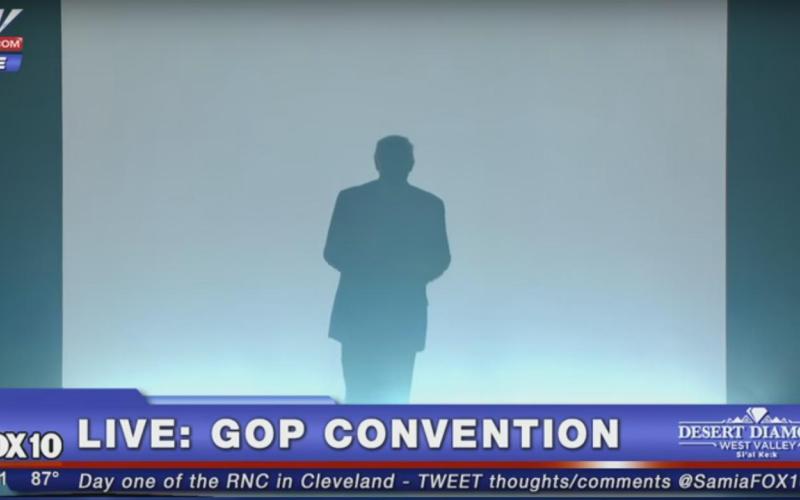 Donald Trump must be feeling like a champion right about now. The supposed billionaire has achieved something NO ONE thought was possible. He is officially the Republican nominee for the 2016 Presidential Election.
Though his ridiculously over-the-top entrance on the first night of the Republican National Convention was accompanied by Queen classic "We Are the Champions," fans and members of the British group were not too happy.
An unauthorised use at the Republican Convention against our wishes – Queen

— Queen (@QueenWillRock) July 19, 2016
An official statement was released by the group through their publishing company, Sony/ATV Music Publishing.
"We are frustrated by the repeated unauthorized use of the song after a previous request to desist, which has obviously been ignored by Mr. Trump and his campaign. Queen does not want its music associated with any mainstream or political debate in any country. Nor does Queen want 'We are the Champions' to be used as an endorsement of Mr. Trump and the political views of the Republican Party. We trust, hope and expect that Mr. Trump and his campaign will respect these wishes moving forward."
The group had previously asked the Trump campaign to stop using their music without permission during his rallies. Unfortunately, the man running for President of the United States forgoes any protocol and does whatever he pleases.
However, Twitter still got the final word in support of Queen. Many also criticized the song choice given the GOP's stance on LGBT issues while Queen's original lead singer, Freddie Mercury, was openly gay and died from complications with AIDS.
https://twitter.com/DrGMLaTulippe/status/755262857055395841
https://twitter.com/SaraJBenincasa/status/755240020223463424
I can't see Queen giving Trump permission for that entrance. Nor, can I see dry ice giving permission for that entrance.

— Jill Kushner (@TheJillKushner) July 19, 2016
My guess is that Freddie Mercury would not likely have been a Trump supporter

— Chris Cillizza (@CillizzaCNN) July 19, 2016
So let me get this straight: Trump comes out to Queen, Freddie Mercury died of AIDS, and Pence did this. #RNCinCLE pic.twitter.com/kTZVoKaT1v

— Marlow Stern (@MarlowNYC) July 19, 2016
This man could seriously be our next president!! How did this even happen?
Be the first to receive breaking news alerts and more stories like this by subscribing to our mailing list.