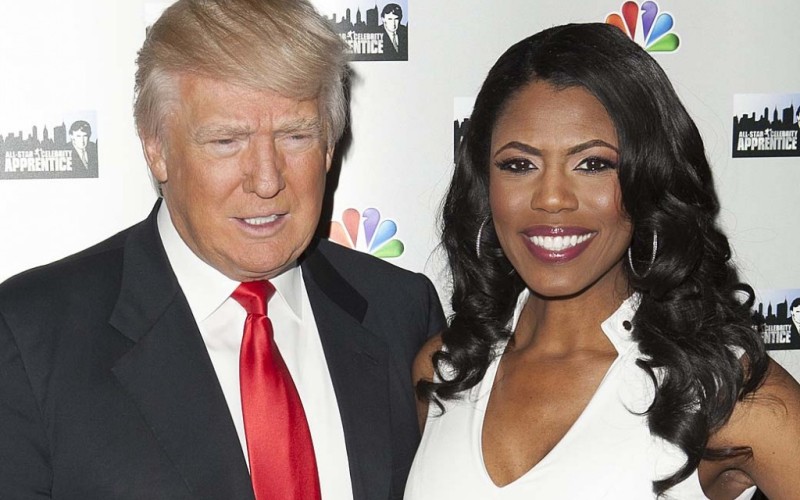 Can we talk? It seems Donald Trump has the white racist conservative vote on lock. However, Trump is struggling to find support outside of that particular voting base, specifically with African-Americans. The person to turn that around is apparently Omarosa Manigault.
The Trump Campaign announced Monday (Jul. 18) that the original Apprentice "villain" has been appointed as the Director of African-American Outreach. Because if it's one person black people listen to and respect, it's definitely Omarosa.
The Ohio native and preacher has been one of Trump's biggest supporters since he announced his candidacy, even leading the charge for 100 black ministers to endorse the Republican nominee in December 2015.  However, to Omarosa's confusion, polls suggest Trump has 0% support from African-Americans in Ohio (a must-win state for any Republican nominee) and Pennsylvania.
"I just spent an amazing weekend with African Americans for Trump, about 300 of them," she said regarding the data. "My reality is I'm surrounded by people who want to see Donald Trump as the next president of the United States who are African American. Donald Trump is focused on improving the conditions of African Americans in this country," she said.
Honestly, this is how you know Trump and his campaign are out of touch with just about everything. Omarosa is not going to rally all the black folk and get them to willingly follow her back to the fields. Get real! If Trump isn't resonating with the African-Americans, it's because of his message and policies, not because the black community needs someone to "reach out" to them.
I'd even say Omarosa would do more harm than good. But hey, it's not my campaign. So good luck with that, Donald!
Be the first to receive breaking news alerts and more stories like this by subscribing to our mailing list.