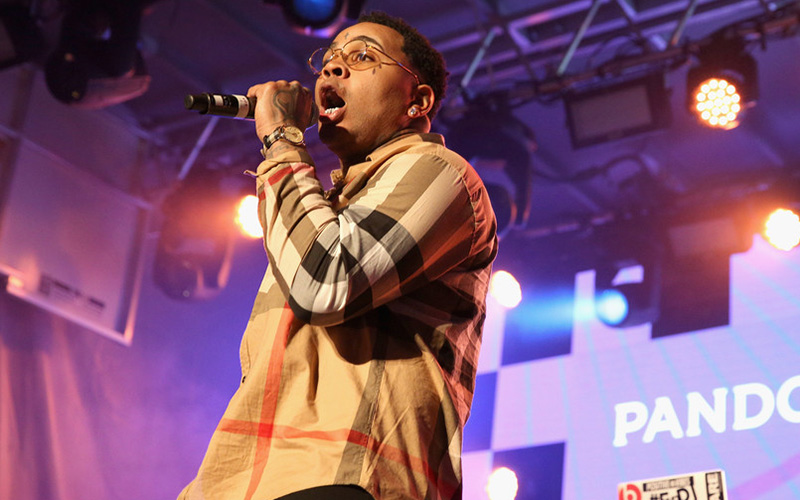 Kevin Gates has a strong message for the police if they ever harm one of his kids. In a video posted to his Instagram, Kevin says that he will kill any cop that touches his son or daughter.
"Bitch, your whole family gone die, instantly. If a police search my daughter and put his finger in her p**sy, his whole family gone die!" Kevin says in the clip. "A n**ga disrespect my son, slap him, touch him, scratch him, whatever, your family gon' die instantly! Ain't no ifs, ands, or buts. I don't do no talking, dog."
https://www.instagram.com/p/BH-Pe7xDXO5/?taken-by=iamkevingates
In another post that is now deleted from his page (but you can watch it below), Kevin condones the actions of Baton Rouge shooter Gavin Long, who ambushed and killed three cops this past weekend.
"I'm not against black people. I'm not against white people. I stand for what's right. A bunch of ni**as jumping around hoopling and hollering. That ain't right. But if we gone go to war, let's go to war. Cause imma go to war for what's right. Us talking and all that, that ain't right. But how they stood up in Baton Rouge, I can salute that"
Kevin also revealed in the post that at four months pregnant, his wife Dreka was pulled out of the car by police for no reason and handcuffed in 40 degree weather.
Back in February, Kevin ruffled feathers when he said in an interview that "black lives don't matter, all lives matter." Kevin also basically denied police brutality exists and said that the way you conduct yourself determines how the police will treat you.
"I'm a convicted felon and I have aggravated charges on my arrest record and when I speak to these individuals with respect I've never had a problem since I changed the way I conducted myself," Kevin said. "So I don't feel like black lives matter. ALL lives matter."
Be the first to receive breaking news alerts and more stories like this by subscribing to our mailing list.